5 Benefits of Using Vacation Tracker In Slack
Reading Time:
4
minutes
We can all agree that Slack is an amazing team collaboration tool. But did you know that it's even better when you use third-party integrations like Vacation Tracker right in it?
Using Vacation Tracker in Slack has a multitude of benefits, and we're here to tell you about all of them. So without further ado, let's dive right into it!
Why should you use Vacation Tracker in Slack?
Long story short — because it'll make your life so much easier.
But first, what is Vacation Tracker?
Vacation Tracker is a leave management solution that helps you request, approve and manage leaves in just a few simple clicks. With our tool, you can keep your team informed with daily/weekly notifications, create different locations, set up leave policies, and configure multiple leave types according to the needs of your organization. The online dashboard also allows you to export reports, integrate with your favorite calendar, and much more!
Having access to your leave information directly from your workspace can save you more time than you'd think. By using Vacation Tracker in Slack, you can avail all the benefits of using our leave tracker directly from the comfort of your favorite work tool. Our app allows you to access all your vacation information without the need to log into multiple apps. This means that you can save time switching between apps and spend it at the beach instead.
The benefits of using Vacation Tracker in Slack
Saves you valuable time
Well, this one goes without saying.
The biggest time-sucker of all is often switching back and forth between your calendar and your email to track your time off. So, we made it simple. Vacation Tracker integrates directly into Slack so you can stay organized without leaving your work tool.
Perhaps the biggest benefit for most users, using Vacation Tracker in Slack saves you the unnecessary time spent switching back and forth between apps. We want to save your time, and we want to save the world from needless app-switching. With our integration, you can stay focused on your vacation and let us worry about tracking it. Say hello to booking leaves from the comfort of your Slack workspace.
Simple set up process
The process of setting up the Vacation Tracker Slackbot takes only two minutes, and will ultimately end up saving you hours of your time in the long run.
For example, once you've set up the bot, your team can pre-select the channel they want to get notified on and get daily or weekly notifications about upcoming leaves in their organization or department. Furthermore, they can also request and approve leaves directly from their workspace and get instant leave approval. How cool is that? All they have to do is type '/vacation' into any Slack channel and our bot will handle the rest. Input important information such as the dates of leaves, the leave types, a reason (if necessary) and wait for your approval.
P.S. if you're feeling lost, check out this handy guide to set up the Vacation Tracker Slackbot!
One SSO for your leave tracking needs
We can't be the only ones that feel the tiniest hinge of frustration creep over every single time an app asks us to log in with a password. After all, it feels like our brains are wired to hate remembering passwords.
Fear not, because we're here to help you take a break from remembering passwords. How, you may ask?
By giving you one less platform to worry about! In order to use Vacation Tracker, users can directly log in with their existing Slack credentials to make full use of our online dashboard and other features.
User profiles = lesser time spent on payroll
With our Vacation Tracker to keep track of your team's leave tracking needs, your HR team can finally have the heavy weight of calculating payroll lifted off their shoulders.
By using our leave management solution, managers can automate those boring manual tasks. They can also see the exact number of days off an employee has taken, rollover days, and the remaining days they have left thanks to their user profiles. Furthermore, profile logs will give Administrators an overview of every leave-related action taken on the user's account.
Doing so takes the guesswork out of payroll calculations and saves you valuable time that would otherwise be wasted on unnecessary back-and-forth communication. This, in turn, will also help you improve your labor costs because you'll know exactly how much each employee costs.
Higher employee morale, lower burnout
Employee burnout is a real and dangerous thing.
However, thanks to our employee leave calendar, you can make employee burnout a thing of the past by getting a bird's eye view of your entire team's or organization's leaves. Now, you'll be able to tell who has been a vacation recently, who has not, and promptly send your overworked employees on a much-needed break.
This will also help increase employee morale at your company because your employees will feel happy working at a company that cares about their work/life balance. Talk about a win-win situation for all!
But wait, there's more!
The fun doesn't end in Slack.
Using Vacation Tracker's online dashboard gives you access to all the features you need to skyrocket your leave tracking efforts.
Our users can use a host of other features like Accruals, Labels, Filters, and much more to supercharge their leave management and make Excel spreadsheets a thing of the past forever. Just sign up for a free demo and we'll walk you through everything you need to know within 20 minutes!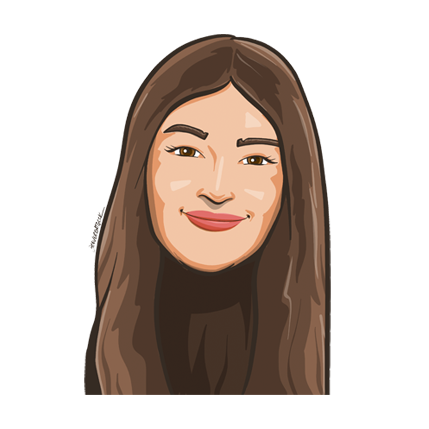 An avid writer and aspiring marketer, Snigdha is a student at Concordia University's John Molson School of Business.