5 Reasons Why Leave Tracking in Slack Is Important
Reading Time:
3
minutes
Leave tracking isn't a new concept. In fact, it's something that human resource managers and other people on the payroll have been doing for quite some time. However, with an ever-increasing number of remote workers, leave tracking has become increasingly complex. While remote work can be more flexible, it also can lead to misunderstandings about who's working from where and why.
Tracking the hours your employees work in an old school spreadsheet or Word document is a tried and tested method – but it's very manual and, more importantly, prone to human errors. Simply put, spreadsheets are not versatile enough to store your entire organization's leave data, let alone track it.
Why leave tracking in Slack is important
Leave tracking is widely used by companies to manage their employee leaves and can be defined as the procedure through which a company collects and records leave-related data. However, there's more to a leave tracking system than meets the eye. Here are a few other reasons why leave tracking is important.
Reduced time spent on payroll preparation
Leave tracking directly in Slack can help you track your employees' time and attendance so that you can have a real-time view of your payroll. Doing so can cut your time spent on calculating payroll by at least 30%. We know — it's life-changing. This way, your HR team can reduce the countless hours of tracking leaves to just a few clicks. They can then divert their attention to other challenging projects for improving your company's productivity.
Know how much to pay your employees
Employees are great, aren't they? They help you get stuff done. Well, at least some of them do. Thanks to remote work, the lines between our personal and private lives are blurred. Thus, some employees are working too hard, while others are barely working. By using a leave tracking system, you'll get insights into exactly which days your employees are working, and this can help you get accurate labor costs.
Easy to access
Most external leave tracking systems are an additional set of credentials your team has to log in to just for the sole purpose of leave management. This makes it an unflattering choice for many, and not to mention, expensive. However, by opting for leave tracking in Slack, your team can track their time-off, request off days, and approve leaves directly from the comfort of their workspace. What's not to like about that?
An online dashboard is just one of the many perks that come with using our leave tracking system. Thanks to this employee calendar, human resource managers can get a bird' eye view of when everyone in their organization is taking leaves. This way, they can push employees that haven't gone on vacation in a while to finally take a break from work. Doing so helps prevent burnout in employees. It also boosts employee morale and productivity. Sounds like a win-win situation to me!
Get leaves approved instantly
Don't let your leave request get lost in the flood of emails that crowds your HR manager's inbox.
By using a dedicated leave tracking software in Slack, you can request leaves directly from your workspace and get notified instantly when it's approved or denied. The process of waiting for hours to get a response from HR has now been reduced to just a few clicks on your desktop. No more grueling forms or back-and-forth emails!
The bottom line is: there are so many apps available that can help you manage your team's time. Slack is one of them. You probably already use Slack to organize your team and keep in touch about projects. So why not integrate your leave tracking software with it too?
How Vacation Tracker can help
With existing leave tracking software, you're limited to the options they provide. They don't let you define your own leave types, rules, or policies. There are a few bigger companies out there that provide tracking software for leaves, but it can cost you thousands of dollars. Luckily, that's not the case with Vacation Tracker.
Whether you're a small business, a mid-sized company, or a large corporation, Vacation Tracker is the perfect solution for your leave tracking needs. We offer not one, but three integrations (Microsoft Teams, Slack, and Google Workspace) to ensure that we're a perfect fit for every company that's struggling with managing their leaves and paid time off. Furthermore, our users can create and customize up to 25 leave types to ensure everyone's leave policies are taken care of. Sick day, WFH day, Conference day, or whatever the reason for your leave may be, we've got you covered.
Wanna know the best part? We believe that leave tracking should not be expensive. That's why Vacation Tracker is only $1 per user per month. Get started with our 7-day free trial (no credit card required) and revolutionize the way your team tracks their leaves.
How to install Vacation Tracker
Installing Vacation Tracker is easy as pie. Just go on to the Slack App Directory, search for Vacation Tracker, and add it to Slack.
Got questions? Get in touch with our Customer Support team and we'll guide you along the way.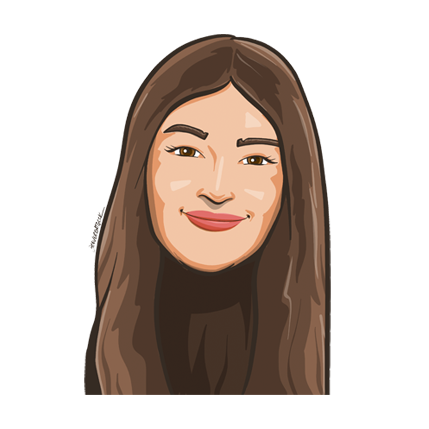 An avid writer and aspiring marketer, Snigdha is a student at Concordia University's John Molson School of Business.