5 Ways To Improve Your Workplace Communication
Reading Time:
4
minutes
It's safe to say that good communication is the bedrock of any successful business. Communication is important in any environment, but it's especially critical for success at the workplace. Workplace communication also plays a big part in client relationships, profitability, team effectiveness, and employee engagement.
But have you ever wondered what the best way to communicate with people is? Or wondered how good communication can lead to better workplace relations and ultimately improve your team's productivity? If you answered yes to any of those questions, keep reading to learn more about you can improve it at your workplace!
Why is workplace communication important?
Many companies often underestimate the importance of establishing effective workplace communication. But there are plenty of reasons why they shouldn't.
Organizations typically require employees to communicate with each other and collaborate in groups, for example, by assigning responsibilities and projects, sharing information and ideas across various teams and departments. Hence if you're not skilled at communicating effectively, you may make matters worse both for yourself and your coworkers. This is where workplace communication comes into play.
It helps mitigate conflict
Clear communication doesn't just mean that you get your point across to others. It makes sure that everyone else gets their point across to you too.
The vast majority of workplace conflicts involve a key factor: poor communication. Hence, it is not surprising to learn that confusion and misunderstanding are among the most frequently cited causes of workplace conflicts. Communication isn't just your job—it's one of your biggest assets. And if you use it wisely, you can bolster everything from customer relations to employee morale. It can also help create a sense of trust among your team and help increase their productivity. What's not to like about that?
Leads to an increase in employee engagement
When everyone knows what they are doing, they are more likely to do it well. And that's the point of effective workplace communication. After all, communication is more than just talking. It's about connecting with others. And creating a culture of open communication will help your company thrive. By communicating more effectively at the workplace, your team can stay engaged and ensure that everyone has the necessary information to get their work done. It also brings teams together and gives them a common purpose. This helps employees know what they're working towards and achieve results faster while having fun.
Supports your company culture
Let's face it — the culture of your company comes from your people. And effective workplace communication is what helps drive it.
Effective workplace communication is the difference between a company culture that thrives and one that is stagnating. When you identify workplace communication patterns, your employees are more likely to share their true talents. They'll know you value them for who they are, not what you want them to be. As a result, you are more likely to discover the skills and strengths of an employee that would otherwise go unnoticed.
5 Ways To Improve Your Workplace Communication
Start using the right tools
One of the best ways to improve your communication at the workplace is to establish a set channel for everyone to communicate at. Establishing an employee communication channel can be tricky, but it's not rocket science.
It's important to relay messages, whether it's via email, a Slack channel, or in a conference room, in order to ensure smooth functioning in a company. By allowing all employees to participate in a discussion, you can help pave the way for more innovative ideas and pitches which promotes growth for all parties involved.
Make sure to be specific
Workplace communication can be just like a game of Telephone. Most messages don't transmit clearly, and often get misinterpreted along the way. This can leave you or your colleagues frustrated, confused, or even talking to the wrong person. So when it comes to making sure there's no miscommunication, the best place to start is with the original message.
Take the opportunity to make sure everyone has the best understanding of your message. Perhaps the best way to start is by writing in a friendly and straightforward manner. Be as clear and concise as you can possibly be in your communication. Once you've spelled out all your details and questions, there's nothing left but to implement your idea and see what happens.
Schedule mandatory check-in meetings
As a manager, scheduling compulsory check-in meetings with your employees can do wonders for your workplace communication.
A 1-on-1 meeting with each individual member of your team can give you plenty of time to assess their work, relay any crucial information, and most importantly check in to see how they're doing. This is also a fantastic way to keep your employees engaged and bond with them as coworkers. Everybody wins!
Make team-building activities a priority
While long work hours can be dampening, having fun at work can recharge your energy and boost productivity. By quenching the thirst of the mind and tickling your laughter muscles, team-building activities will serve to make you and your employees' days more cheerful and exciting. You can also use some of these activities to liven up your office and boost team morale.
Depending on the nature of your job, these activities can be virtual games or break rooms in your team collaboration tool of choice or it can be a Happy Hour every Friday after work. The options are endless!
Create an open environment
Communication is a two-way street: not only do we need to be able to give and receive information, but we also need to be able to understand each other.
Open communication is the key to a happy and healthy workplace. By allowing your employees to speak their minds freely, you can increase engagement and eliminate any potential problems at the source. When you let your employees voice their thoughts and concerns out loud, you allow misunderstandings to surface and resolve them before they can turn into common, day-to-day problems. It's a great way to resolve any issues or concerns before they develop into major problems, and it also doesn't cost you a dime!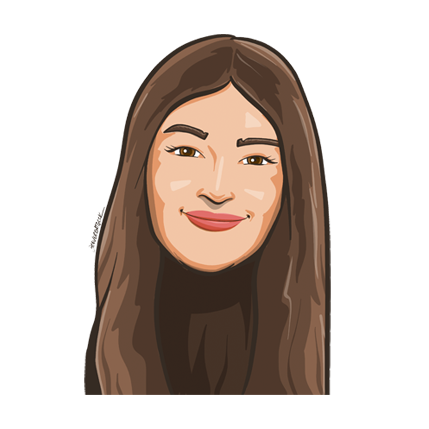 An avid writer and aspiring marketer, Snigdha is a student at Concordia University's John Molson School of Business.