6 Slack Team-Building Apps Your Remote Team Will Love
Reading Time:
3
minutes
In a world of nine-to-five office jobs, the idea of working from home seems extremely appealing. But with no office water cooler chats or hallway discussions with coworkers, you might find yourself feeling a bit isolated and more introverted than you'd expect. Slack, as it turns out, is a wonderful tool to help you break down these barriers. In fact, Slack team-building apps can help remote teams feel a little bit more like a real office where people have fun and joke around with each other.
Not only are team-building apps important, but they also give you the serenity of knowing that when things get tough, your team can at least still play foosball in an imaginary dimension on Slack. Unify, engage and comply by going through this list and picking the Slack team-building apps you think will help your remote team thrive!
Donut: for connecting coworkers
Donut's goal is to make it easy for everyone to build meaningful relationships with their coworkers.
How does it do so, you ask? By bringing colleagues together to have simple, fun, human conversations. This Slack team-building app helps your team to get to know each other better by connecting teammates in new and interesting ways.
All you have to do is install Donut, create a dedicated channel and get Donut to invite people. The app will then match users and pair them up to get coffee (and a donut!), lunch, or just talk over a 15-minute call. Donut organizes pairings and makes sure that all pairing options have been used before pairing repeats. The app will open a group chat between two coworkers and the Donut bot, which will remind you and your pair buddy to schedule a meeting.
Vacation Tracker: for effortless leave tracking
How many times have you had a big project due at work, and you walked in just to find that your trusted coworker is off on vacation the same day?
You and your team can finally say goodbye to those awful last-minute surprises with the help of Vacation Tracker. This leave management tool helps you request, approve and manage leaves in just a few simple clicks. With our tool, you can keep your team informed with daily/weekly notifications, create different locations, set up leave policies, and configure multiple leave types according to the needs of your organization. The online dashboard also allows you to export reports, integrate with your favorite calendar, and much more!
This way, your team can stay up to date on when everyone in your organization is off from work, resulting in a more harmonized and synchronized workforce.
Icebreakers: to onboard new employees
Icebreakers is a Slack team-building app that helps new teammates quickly get to know each other.
The app helps your employees get to know each other using rounds of icebreaker questions. If a new team member joins a company's Slack channel, the Icebreakers bot will automatically send them a message with some conversational questions that prompt them to share a few fun facts about themselves. The answers will be posted in the appropriate channel, so team members can welcome your new employee and strike up conversations over common interests.
Additionally, existing employees can also join in the fun. The Icebreaker details about your team members can be easily accessed by other team members, fostering a sense of community among employees, which is especially important in remote teams.
Flexbot: to encourage wellness routines
Flexbot is quite literally your Slack mom, reminding you and your team to practice those long-forgotten healthy habits every day.
By sending reminders, the app motivates you to take care of your health throughout the day by stretching, breathing, and staying hydrated. Acting as your personal wellness coach, Flexbot reminds you of simple actions that make a big difference over time. No matter where you are or what you're doing, Flexbot is on hand to help you reduce mental and physical stress during the day.
Perhaps the best part of all is that Flexbot's recommendations are personal to you, not your entire channel. This way everyone in your team can stay on top of their game by being on top of their health!
Lunch Train: to help plan team lunches
Let's face it: sometimes planning team lunches is often harder than doing your actual work. If making lunch plans with your coworkers leaves you feeling like a clown juggling half a dozen pies, all while your colleagues revel in their ease of planning and wind up at an expensive steakhouse you can't afford, we've found the ultimate Slack team building app for you.
With Lunch Train, a simple message will bring your team together and never miss plans for lunch ever again. Easily notify your team members, or an entire channel, about your lunch plans with the app. All you have to do is tell Lunch Train where and when you plan to leave, and it will do the rest. Lunch Train allows your guests to RSVP directly, so you'll know exactly who is coming.
GameMonk: for old school games
We all know that teams who play hard, work hard.
If your team is in need of a quick break from work, you can turn to GameMonk to help pass time and foster team-building via Slack. GameMonk delivers 90-second games to keep your team's brain sharp with puzzles, quizzes, and challenges. Passing time has never been this entertaining!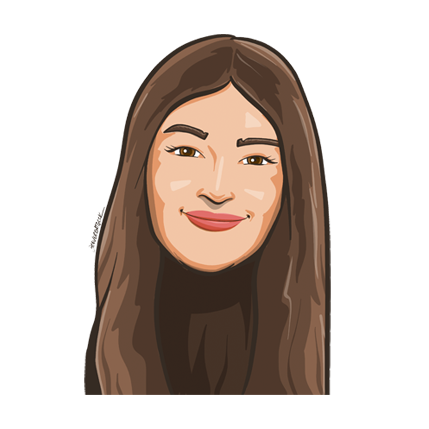 An avid writer and aspiring marketer, Snigdha is a student at Concordia University's John Molson School of Business.