9 Best Practices for Successful Microsoft Teams Conversations
Reading Time:
3
minutes
Effective communication is one of the main prerequisites of a successful business. Communication is even more vital in the functioning of remote teams since coworkers and team members cannot see each other as often as they would in the office. What's more, by working remotely, they miss an important part of communication – the non-verbal cues we send.
Luckily, there is plenty of communication software available in the market, that companies can use to boost their communication and streamline their processes. One of the most popular among them is Microsoft Teams. That's why we decided to provide you with the 9 best practices for successful Microsoft Teams conversations and help you skyrocket your goals.
Tip #1: Group Microsoft Teams conversations in channels.
Organizing chats into single conversations grouped around specific topics is one of the best ways to enhance collaboration and minimize the room for miscommunication. That way, team members can collaborate more effectively, decide on actions much faster, and find important chat details in one single place.
Tip #2: Create an interactive agenda
If you want to hold successful meetings, then you should aim to provide the meeting agenda for the participants. That way, they can come prepared, with their own set of questions and concerns they'd like to address during the meeting. You can do this by populating the "Meeting Notes" tab, and even draw the attention of specific coworkers by mentioning their names via the "@" sign or hyperlinking tabs.
Tip #3: Use the search button to improve your Microsoft Teams conversations.
As your team starts using Teams, documents and conversations will start to pile up. Eventually, it will be harder to find the information you need fast, and that's when the good old "Search" button comes into play.
If you want to find something, type the keywords in the search bar at the top and press Enter. Once you do it, the results will be on the left panel where you can browse to find what you need.
On top of that, if you want to use a more advanced search for your message, a good tip would be to use a built-in KQL to speed the process up.
Tip #4: Use @mentions when reaching out.
If there's a lot of people in the conversation, it might be hard to get someone's attention when you need it. In this case, you can use @mentions to notify someone you need them and warn them to pay attention to the message you've sent. Or, in case you need to notify the team about something important you can use the mentioned command for the whole channel to raise awareness about the information you're sharing.
Tip #5: Use emojis and gifs to enhance your Microsoft Teams conversations.
Emojis and Gifs can be a super fun and convenient way of communicating with your team, as they can sometimes relax the tension and improve the mood in stressful situations. On the other side, emojis can be quite handy in case you want to confirm something or let your coworker know that you've read the message without clogging the whole conversation.
Tip #6: Save something for later.
One of the best tips for improving Microsoft Teams conversations is to use the "unread" message option. In case you don't have time to address the message your coworker has sent, but you're afraid you'll forget it, you can use the "unread" message option by clicking on the three dots next to a message, and attend to it later when you have time.
Tip #7: Move onto the meetings.
You can understand a message in ten different ways, but when cameras and microphones are on there's little room for doubt. In case you need to discuss something important and you feel like messaging isn't going to be enough, you can always start a call with your coworkers via MS Teams.
You can do this either via Teams or Outlook. To do it in Teams, just click on Calendar, pick the New Meeting button, fill out a short form, and send an invitation to participants.
Tip #8: Add tabs to channels
Creating tabs is a great way to allow access to important information for your team members, such as Excel or Word documents, OneNote and Planner. To do it you just need to click on the "+" button on the top of the channel, choose a tab, and follow the steps to add it.
Tip #9: Turn your activity feed into a private inbox.
Have you heard about the zero inbox strategy? If you already know about this, it means you've already tried to make your email much more efficient. You can do this with Teams too! Since the use of MS Teams drives all the internal communication onto the app and empties the inbox, you can treat your activity feed as an internal inbox and use the filter feature to quickly view important conversations.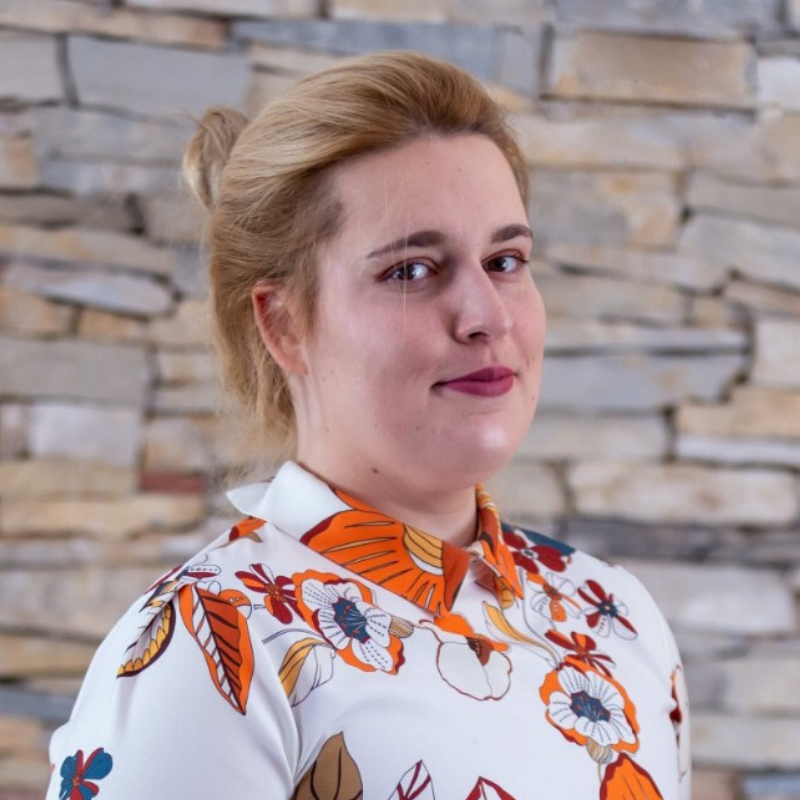 A cat enthusiast and a cupcake maniac, Ana is a freelance Content Writer passionate about HR, productivity, and team management topics. When she's not at her keyboard, you can find Ana in the kitchen, trying to make delicious cookies.