A Closer Look at Calendar Integration in Vacation Tracker
Reading Time:
5
minutes
Let's face the facts: by now, we've pretty much established that Vacation Tracker is equipped with all the features you need to master leave management. One of these key features is Calendar Integration. So, in this article, we're going to show you exactly how it works on our tool.
Without further ado, let's dive right into it!
Calendar integration is a crucial component of Vacation Tracker, allowing users to seamlessly synchronize all leave information with their preferred calendar applications. Furthermore, by integrating with popular calendar platforms like Google Calendar, Outlook, and iCal, Vacation Tracker ensures that your leave schedule is effortlessly reflected in your existing calendar system.
The integration process itself is straightforward and hassle-free. Once you have set up Vacation Tracker, you can easily connect it to your chosen calendar application by going to the Dashboard. In just a few simple steps, you can establish a seamless link between Vacation Tracker and your calendar, allowing for smooth leave data transfer and synchronization.
Any time you request leave or your team members do the same, Vacation Tracker automatically updates your calendar with the relevant information. This ensures that you have a clear and up-to-date view of leave schedules, making it easier to plan and manage your time effectively.
Long story short, calendar integration on our tool is an incredible way to stay on top of PTO, no matter where you're working from.
3 Ways to Set Up Calendar Integration
Use your personalized employee calendar link
Vacation Tracker offers compatibility with the widely-used iCal format, allowing users to import their leave information seamlessly into popular calendar applications such as Google Calendar, Outlook, and iCal.
To synchronize your Vacation Tracker calendar with your preferred calendar application, the process is simple. All you need to do is copy and paste the provided URL into your chosen calendar application.
But now, let's delve into the two types of calendar syncs that Vacation Tracker offers, making the calendar integration process even more convenient for you.
Organizational Sync
With this option, you can integrate your preferred calendar with your entire organization's leave activity. This means your calendar feed will contain the leave data for all the Locations and Departments in your company.
By choosing organization sync, you ensure that the leave information from Vacation Tracker is integrated across the entire organization's calendar system. Basically, this allows for better coordination and visibility of leave schedules on a broader scale.
Department, Label, and Location Sync
This type of sync is beneficial when you specifically want to integrate a particular Department, Label, and/or Location's leave activity into your calendar. Regardless, you can filter out the noise and focus on what you really need to know when it comes to PTO.
Doing so provides the flexibility to sync only the relevant information that pertains to specific departments, teams, or locations at work. By selecting this sync option, you can ensure that the leave information is accurately reflected in the calendars of the respective departments, labels, or locations.
Therefore, by offering these two types of sync options, Vacation Tracker caters to different organizational needs and preferences, enabling users to manage their leave schedules efficiently and with precision.
Click here for more information.
Add Upcoming Approved Leaves to Your Personal Calendar
Are you going on vacation soon and feel ready to tell the world that you're OOO?
This Calendar Integration feature helps you do exactly that.
Every approved leave request through Vacation Tracker comes with an "Add to Calendar" option. By clicking on it, you can ensure that your personal calendar reflects your leave status automatically, providing a clear and accurate representation of your availability during your time away from the office.
In just a few easy steps, you can add all approved leaves instantly from your online dashboard, Slack, or your Microsoft Teams app. Before you ask, no matter the integration you choose, Vacation Tracker allows seamless synchronization with your external calendar. So whether you're a Slack user syncing with Outlook or vice versa, the possibilities are limitless with our tool.
All users can add leaves to either their Google or Microsoft 365 calendar. Once you click on Add to Calendar, you will see the leave type name, the time, and the days blocked off in your calendar. It takes less than a minute and will save you hours of headaches in the long run.
P.S. You can also add an OOO message while adding your leave to your calendar. Talk about hitting two birds with one stone!
Get step-by-step instructions on our Helpdesk here.
Connect Your Personal Calendar With Vacation Tracker
Vacation Tracker users can effortlessly integrate their scheduled leaves into their personal calendars, ensuring they stay organized and in control of their time. Whether you want to keep track of your own leave schedule or avoid any potential conflicts while you're away, this feature has got you covered.
Set your status as "Busy" or "Free"
Depending on the configuration set by your organization's Administrator or Approver in the leave types settings, your calendar entry will indicate whether you are available or busy during the requested leave period.
For example, they can designate certain types of leave, such as vacation or personal time off, as "Busy," indicating that you are not available for work during those periods. On the other hand, they may mark other types of leave, such as training or conferences, as "Free." This will indicate that you are available for work if needed.
By customizing the leave type settings, administrators can align the system with their organization's policies and guidelines. Hence, this ensures consistency and clarity when it comes to understanding the availability of team members during their designated leave periods. Furthermore, it also eliminates the need for manual updates or cross-referencing multiple calendars, as your personal calendar is updated in real time based on the leave requests you submit through Vacation Tracker. What's not to love about that?
Learn more here.
Wrapping it up
So, there you have it!
Our various Calendar Integration features offer incredible benefits to those wanting to master leave management. Seamlessly sync your leave information with popular calendar applications like Google Calendar, Outlook, and iCal, and ensure your leave schedule is always up to date.
With just a few simple steps, you can connect Vacation Tracker to your preferred calendar and enjoy the convenience of automatically updating leave schedules. Keep track of your own leaves, prevent scheduling conflicts, and maintain a healthy work-life balance.
However, what are you waiting for? Give our tool a try today and experience the magic of easy Calendar Integration and leave management today!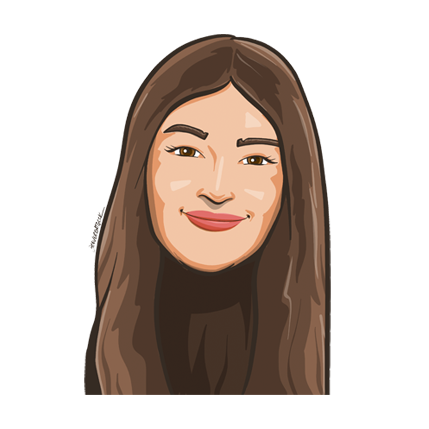 An avid writer and aspiring marketer, Snigdha is a student at Concordia University's John Molson School of Business.