Agile Development Tools Your Team Needs
Reading Time:
3
minutes
Whether or not teams should implement an agile approach to work is a hot topic for some time now. However, it seems that companies are more inclined towards it now, in the era of flexible and remote work.
In case you are planning on implementing an agile approach, you must be wondering which agile development tools you should use. We decided to help you make the research process much easier, by providing you with a list of ultimate agile development tools each team needs.
But first, let's explain what agile development is.
As a concept, the agile approach was born out of a desire for greater flexibility at work. Developers, who created this approach, felt crushed under their employer's stiff management and inability to loosen up their strict plans, roles, and schedules, pushing them into a box they couldn't escape from. Managers were killing their intuitive and improvisational spirit, and they were determined to bring it back.
Agile development, in that sense, was made to enable flexibility, while keeping things organized at the same time. As it helps employees be happier and have "more room to breathe", this approach was found to be highly effective with the teams who were ready to implement it.
Surely, as time flew by, software that uses the agile approach was made, which allowed streamlined and effortless work. Without further ado, here are some of the best agile development tools your team should use:
One of the most important things teams need to track to ensure flexibility and proper implementation of the agile approach is to track their team's availability rigorously. This will ensure there's always enough manpower to complete the tasks but as well that all members of the team avoid burnout.
This is where Vacation Tracker comes to the rescue! With MS Teams and Slack integration, this tool allows teams to track their leave effortlessly. Given its intuitive dashboard, Vacation Tracker gives a clear overview of the staff's availability and used and unused vacation days. It makes requesting and approving leave much easier, allowing undisturbed and productive work year around. If you're intrigued by this, you can use a 7-day free trial period to see if it suits your needs.
Trello is one of the most popular agile development tools that is used both for collaboration and project management. It allows users to organize their workload through a system of boards that contain lists and cards, enabling them to invite both clients and associates while maintaining a certain level of privacy. A good thing about Trello is the fact it's highly visual, so project managers and team members can have information about their tasks and projects at a glance. It also allows members to add, assign, and comment on tasks which allows seamless use.
LeanKit is built to imitate the whiteboards of conference rooms, as it is the place where most projects begin. This agile development tool allows users to post virtual notes that represent tasks or bugs that need to be addressed. As they're finished, the board updates it. Furthermore, in case there's a need for the collaboration of two or more teams, this tool is ready to support it.
Zoho Sprints is among the most loved agile development tools, teams worldwide use to aid iterative and collaborative approaches to work.
Through it, teams can easily plan and prioritize work items in form of user stories, tasks, and bugs. Users can track the progress of all projects via the Global-View and have vital information at hand. On the other side, teams are able to get live updates about all project activities with the project feed and can schedule sprint planning, review, and retrospective meetings.
All users can log billable and non-billable hours while the global timer can be used to start a timer for any work item. The timesheet reports provide a summary of log hours distributed across parameters like duration, sprint, work item type, and user.
Jira is one of the most popular agile development tools in the market. Teams around the globe use it daily to streamline their work processes while maintaining the flexibility they need. This tool enables teams to create tasks through a tool called Confluence, and track them via an interactive Kanban board that gets automatically updated as team members complete their tasks. That said, Jira is a great tool for any team that wants to increase its transparency when it comes to task completion and tracking the workload of each team member, as it shows all the relevant information in real time.
Forecast easily secured its spot on our list of most useful agile development tools due to its simplicity and efficiency. This tool allows teams to meet their deadlines effortlessly by using workflow automation that both saves time and ensures transparency on projects, tasks, and milestones.
It utilizes AI to make estimates on projects which enables managers to have a clear overview of their workforce and remaining tasks, improving efficiency and highlighting where processes can be improved.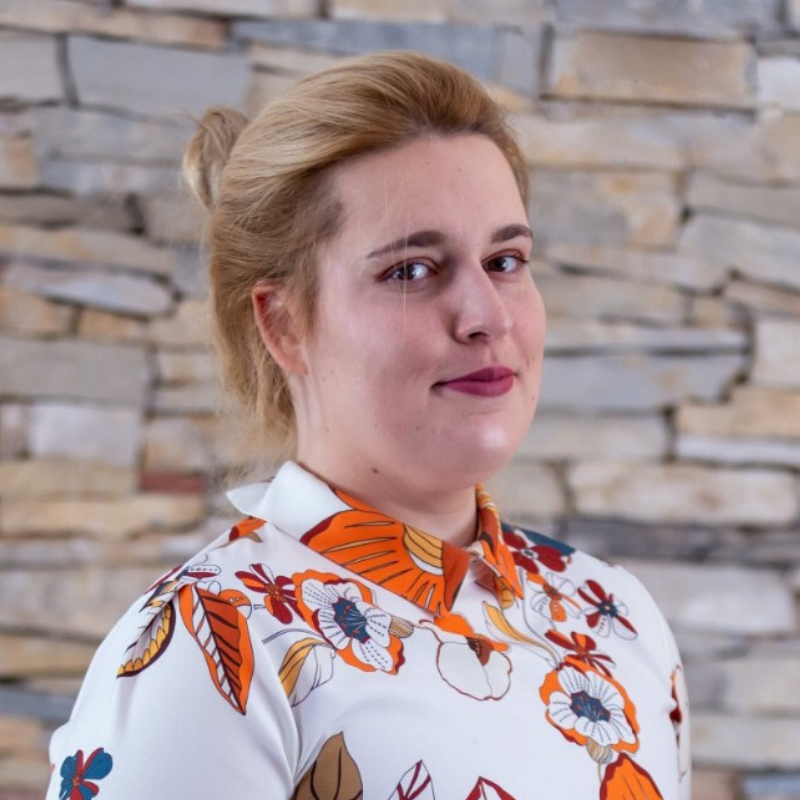 A cat enthusiast and a cupcake maniac, Ana is a freelance Content Writer passionate about HR, productivity, and team management topics. When she's not at her keyboard, you can find Ana in the kitchen, trying to make delicious cookies.