Asana vs Slack vs Trello: Which One Should You Pick?
Reading Time:
3
minutes
Are you looking for the perfect project management tool, but don't know where to start?
Look no further. The world of project management apps has recently been exploding with tools like Trello, Asana, Slack, and Jira — and with good reason. These apps are now the basis of communications and task management for companies of all sizes across various industries in the world. However, one important question comes to mind. And that is, which one should you pick?
Asana vs Slack vs Trello: An Overview
Cloud-based tools provide you with the ability to keep multiple moving parts working together to ensure a successful project outcome, but they all do so differently. Here's a quick overview of how each one does it.
Asana
Asana claims to be "teamwork without email," and it is exactly that.
In essence, it is an email inbox, but it groups projects so you can add due dates, "likes" and stars for everything in one location. The application integrates with several third-party sites, such as Google Drive and Slack. Asana is used by many well-known companies like Salesforce, Meals on Wheels, and Deloitte.
It does, however, take some getting used to if you're not very tech-savvy. Users have the option of creating custom themes and shortcuts as well as several other bells and whistles.
Slack
Unless you live under a rock, chances are you've probably heard of Slack.
One of the most popular project management tools in today's remote world, Slack is a group messaging app that lets you work together in real-time. A leading tool for businesses to stay productive, Slack is ideal for remote teams and offices located far apart. Slack is great for eliminating unnecessary emails and texts.
It also makes team collaboration easy with its clean interface and user-friendly features. You can simplify communication within your team with this platform designed specifically for teams working together on projects. Slack offers something for everyone, no matter where you work.
Trello
Ever wished for a giant virtual whiteboard that lets you post sticky notes, manage to-do lists, assign tasks, and much more?
You're in luck because Trello offers all that and more. Trello is a collaboration tool that allows you to create to-do lists and communicate with team members. Trello offers only minimal options for assigning tasks, but you can tag "cards," create alerts, and add photos to "boards." If you want a way to visualize your thoughts and brainstorm ideas, Trello is the ideal choice.
Asana vs Slack vs Trello: Pricing
Perhaps one of the most important factors for anybody is the cost associated with using these tools. Here's the rundown on the pricing plans of these project management apps.
Asana
A 30-day free trial is available for Asana users. The app follows a user-based pricing system where your cost differs based on the number of users using the platform. The Asana Basic plan might be well suited for individuals or small businesses since it includes these features for free:
Tasks

List view or board view

Calendar view

Assignees and due dates

Up to 15 team members
If you want additional features, you can choose the Premium at $13.49/user/month, or a Business plan that costs $30.49/user/month billed monthly. Users interested in the Enterprise plan can contact Asana directly for a price quote.
Slack
Slack offers a freemium model in which you can use basic features for free and then upgrade to premium features if you wish to do so. Users of Slack's freemium plan have access to:
Unlimited private and public channels

Up to 10,000 searchable messages

Unlimited users

Up to 10 app integrations

1:1 voice and video calls

5GB file storage

Personalized notifications
Slack's Pro plan is ideal for small businesses and costs $6.67 per user per month, while the Business+ plan costs $12.50 per user per month. However, those rates are for annual billing only. You'll need to shell out between $8 and $15 a month if you choose to pay monthly.
Trello
Trello offers its users a freemium service. Basic pricing starts at $0 and goes up to $9.99/user/month (if you pay annually) or $12.50/user/month if you pay monthly.
Asana vs Slack vs Trello: The Verdict
It's important to note that while Asana and Trello are primarily project management tools, Slack places a bigger emphasis on communication and is overall a better bang for your buck. That is exactly what makes it a winner for those looking to switch to a project management app.
Not only is Slack's free version the most robust in terms of unlimited users and tool features, but it is also supported by hundreds of third-party integrations (like Vacation Tracker!) that make it a great choice for those looking to use external software to help manage their work. There is simply no better Slack alternative that offers as many features for free — what's not to love about that?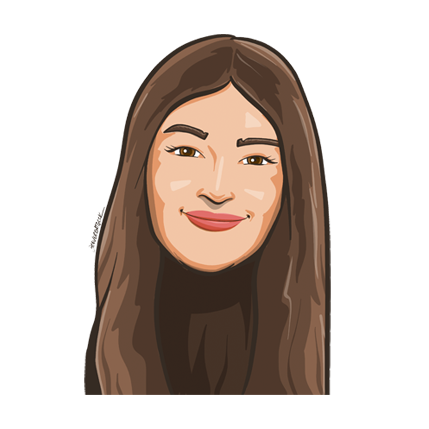 An avid writer and aspiring marketer, Snigdha is a student at Concordia University's John Molson School of Business.