15 of the Best Slack Apps, Integrations & Bots
Reading Time:
4
minutes
It's tough to know which apps to add to Slack without overwhelming yourself and colleagues with useless features. Luckily, we've boiled it down to 15 essential programs, integrations & bots. So you can safely add any of the apps below, knowing that they will surely come in handy.
The name derives from Sanskrit and refers to a powerful yoga pose. Why? Because it tops the chart of best Slack apps! This fun and slick project management tool designed for more productivity and flexibility helps coordinate and manage teamwork-based projects. Track Slack conversations as tasks, stack all your tasks in one easy view, provide details for each, assign them, set due dates, keep track of progress with Gantt charts and reports, and get notified on task updates until the tasks get moved into full completion!
This widget lets you immediately engage with your users and web visitors directly from Slack in real-time. Its setup takes less than sixty seconds, the brilliant bot will provide information crucial to the success of your business: local time, browser, customer page, and location. Customize Chatlio to fit the look and feel of your brand anywhere on your website.
Video meetings are absolute essentials to drive communication and teamwork forward. This app supports multiple languages like Spanish and Japanese and lets you join and schedule video meetings in a Slack channel from any device. Simple to use and secure, the service even cancels annoying background noises so you can focus on the meeting as it happens.
How do you pronounce GIFs? Is it jifs or gifs? Doesn't matter, as long as you know where to find them. Graphics interchange formats are in this database called Giphy, as in, it won't take long before you find the perfect gif to express exactly what you feel. This repository of all things animated is the perfect companion to boost team culture. Display as many yawning cats as you want in a Slack channel with this integration.
If you cannot live your life without a calendar, Google Calendar lets you view your daily schedule, receive reminders and notifications, plan events and send RSVPs to your invitations without leaving Slack. Plus, have your team know of your status when busy or at a meeting by syncing your calendar to Slack.
A cloud, of course, is the solution to practically everything, especially for remote teamwork. One of the best Slack apps is Google Drive. Within Slack, have easy access to your Google files- docs, sheets, or slides; get notified in Slack for every comment posted to a file, access request, or new files shared with you.
Planning for group lunch at work gets quickly nightmarish. Every. Single. Time. The random and messy email group chain. The undecided. The late repliers. The hungry bunch. Well, no more! The app will send an interactive message to the channel or a direct message to coordinate the team lunch. Chew-choo! All a-borscht!
Effective collaboration often happens with face-to-face discussions. Need to clarify something specific about a particular project with your remote team right away? A quick launch of Teams video call gets done seamlessly from within Slack with a simple phone button to start the call. Confused by so many meeting links received? No more messiness! Organize everything using Outlook or Google calendar apps, with all the meeting details in one place.
Something caught your eye but now's not the time? Here's Pocket for Slack at the rescue! An intriguing headline? A compelling long read? Links and vids to share with teammates? Save all of it for later, consume without distraction, and discover more curated content with personalized recommendations!
Need valuable insight from customers? Feedback from colleagues? Can't make up your mind between Design A or B or C? Need better data for better business decisions? Seeking input is easy with Simple Poll directly via Slack. Create native and simple polls so members of the channel can easily cast their votes and quickly show the results. There's also an anonymous option.
Unsurprisingly, one of the best Slack apps is Twitter. If handling Twitter is a big part of your daily task, bring those tweets into Slack. The integration lets you directly engage in real-time with customers for support, post and share tweets, Twitter URLs, and attached media from a Twitter account to get the full context, without having to leave Slack.
Tired of overly complicated spreadsheets and paperwork to manage and keep track of time off from the staff in your organization? Make your life easier and get rid of all these problems with this app for anything time-off related. Request and receive approval for vacations within Slack, have a quick and easy view of how many days off or what types of leave you have left, and synchronize with your team's Outlook, Google, or iCloud calendars to be all on the same page.
Reviewflowz is a review monitoring Slackbot: it pulls your customer reviews from a number of review platforms like Trustpilot or Capterra and brings them to the Slack channel of your choosing. It's a great way to get your team exposed to regular customer feedback, trigger conversations around new features and improvements, and fix issues unhappy customers might have faced as fast as possible.
What would you do with three extra hours in your work week? With what they call zaps, the app lets you automate repetitive tasks, freeing you up more precious time to focus on something elsewhere. No need to be a code wizard. Create a zap in minutes by defining a specific trigger and choosing the appropriate app (e.g., whenever we receive a new Facebook ad lead), instruct Zapier on what tasks to perform (e.g., sending an email to the marketing manager), and watch the zap do the work for you.
One of Slack's editor's picks as the best Slack app is Zoom. HD video and audio online meetings are expected in the landscape of remote work nowadays. Install the app for Slack and start instant screen sharing from any Slack channel, private group, or direct message. While on a meeting, share content, chat and add emojis, record meetings, upload, edit and delete files.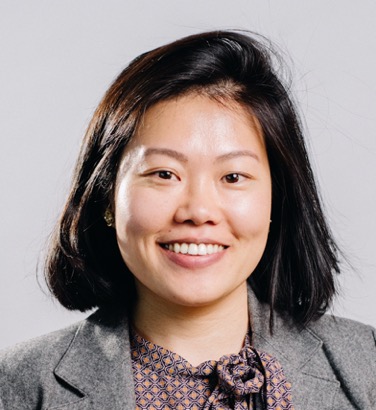 Shirley is a Vacation Tracker occasional contributor. She's held a few positions in communications, marketing and copywriting. When she's not at her laptop, you can find her daydreaming about her laptop and chasing the sun while people watching.