6 HR Tools That Can Serve as Calamari Alternatives
Reading Time:
4
minutes
Other than a delicious and highly calorific appetizer, Calamari is an HR management web application founded in 2014 in Poland that has gained worldwide popularity over recent years and praise from rating and review platforms. The multilingual app offers two services, attendance and leave management systems to make HR-related tasks easier to handle. What's not to like? But if you're not into seafood, there are plenty of other fish in the sea! Find here other HR solutions to Calamari. The available app options might not offer the exact solutions as Calamari but are worth considering.
These suggestions are based on aggregated reviews from GetApp and Capterra.
Vacation Tracker
Without a doubt, this Calamari alternative will quickly become your new favorite leave management assistant.
Vacation Tracker is a leave management solution that helps you request, approve and manage leaves in just a few simple clicks. With this tool, you can keep your team informed with daily/weekly notifications, create different locations, set up leave policies, and configure multiple leave types according to the needs of your organization. The online dashboard also allows you to export reports, integrate with your favorite calendar, and much more! This tool is also available for Slack, Microsoft Teams, and Google Workspace.
Try it free today, or request a free demo to get started.
This Calamari alternative was selected as a leader category in 2018 from GetApp and is a triple top 20 in Capterra's software categories for the year 2020: scheduling, employee scheduling, and workforce management. Even though only offered in English, it will take you just a few minutes to build your work schedule, share and track it. Super easy to use and set up, the app will sure fit your line of work. Organizations from all industries use it: call centers, entertainment, education, events, food service, retail, hospitality, nonprofit, emergency, law enforcement, healthcare, franchises, technology, caregivers… More than a time tracking and scheduling app, this HR tool is also used to fast-track the hiring process. It facilitates communication through group messaging and file sharing. The best part? The service is free for organizations of 75 employees or less.
Featured as a top 20 for both employee scheduling and workforce management categories for 2020 in Capterra, the time clock software acts as an online punch clock. The time tracker is one of the Calamari alternatives that makes it easy to stay on top of attendance, time off, and overtime in real-time, according to the website. Intuitive to use for employees and easy to view and import/export data for managers. Thousands of organizations of all sizes have adopted Buddy Punch to monitor remote staff and approve timesheet changes. They also use it to simplify payroll and workflows. It has many punch options like using a 4-digit pin code, facial recognition, QR codes, text to punch, and other features to save time on admin. Tasks like overtime calculations, customized reports, GPS location data, paid time off (PTO) accruals/request/approval management, mobile devices, and notifications are managed by this app.
Consider the possibility of getting your next best hire, just a few clicks away. Built for Teams is another highly rated HR software. It helps you plan, hire, manage and retain your workforce. Although only available for desktops, this award-winning ease-of-use Calamari alternative is a user favorite because of its features. The data-driven platform centralizes staff data and statistics to reorganize how you visualize your organization chart in productive ways. It modernizes spreadsheets with flexible PTO tracking and helps manage recruiting and onboarding processes end-to-end. Keep track of your growing organization with this tool packed with useful features. These features can help with: workforce data and metrics management, calendar, records, workflow, applicants and resumes, contacts, time off and leave policy. This solution also integrates with other popular HR applications like Netsuite, ADP Workforce Now, and Paychex Flex.
Best suited for small and medium businesses and without the attendance tracking component provided by Calamari, the app takes care, making time-off management a breeze. A live interactive wall chart lets you see at a quick glance your team's work schedules, who's in, who's not, and when. Requests and approvals for absence are easily managed, and team departments and leave types are easily set.
If you are a small or medium organization looking for an efficient applicant tracking system (ATS), an attendance tracker, a compensation tracker, a time off tracker, and a team culture HR tool rolled into one, then BambooHR is a great option among Calamari alternatives. If you believe that your most important asset is your people, then this software might be of assistance. By collecting and organizing information throughout the employee life cycle, you can use such data as great insight for building teams, assigning projects, allocating resources, recruiting new employees, and improving your organization's overall performance.
Save a lot of time on admin tasks and paperwork while streamlining everything in HR: people data and analytics, hiring, onboarding, compensation, and team culture. Pulling up hiring information and communicating with a candidate gets easily done with a mobile app; making key decisions based on the data provided gets accelerated, and feedback on employee satisfaction gets more accurate. They are a top online HR system for many reasons! Get started with a free trial.
PurelyHR
PurelyHR is another great option. More than leave management, with add-ons the solution encompasses employee data, time tracking, and attendance. As well, it has timesheets and infraction warnings. The user-friendly interface allows for easy access to centralized leave data in real-time, anytime. In a matter of a few minutes, set up as many time-off configurations as you want. Features include paid holidays, time off restrictions, leave types, bankable time rules, renewals, carry-overs, accruals, and leave policy. Get a closer look at your team's operations by generating in-depth reports instantly.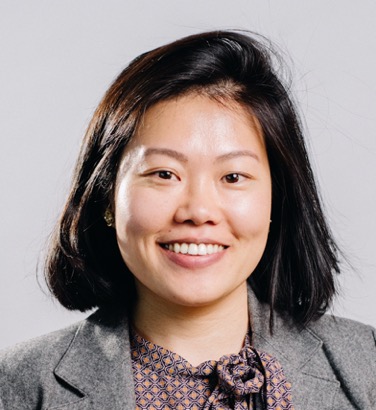 Shirley is a Vacation Tracker occasional contributor. She's held a few positions in communications, marketing and copywriting. When she's not at her laptop, you can find her daydreaming about her laptop and chasing the sun while people watching.