Countries With the Best Maternity and Paternity Leave
Reading Time:
4
minutes
Around the world, countries are rolling out policies to support new parents. Some offer generous paid leave, others subsidized child care, and others offer flexible work arrangements.
But what are the countries with the best maternity and paternity leave policies?
The United States is one of the few developed countries that doesn't have a national policy on paid parental leave. The Family and Medical Leave Act, enacted in 1993, guarantees new parents up to 12 weeks of unpaid leave, but that's about it.
Paid parental leave is becoming more common in the private sector, with some companies offering up to six months of paid leave. But even the most generous policies pale in comparison to what's offered in other countries.
Here are countries with the best maternity and paternity leave policies.
5 Countries With The Best Maternity Policies in the World
Bulgaria – 410 days
Bulgaria offers new parents an incredible 410 days of paid leave. Bulgaria's maternity leave covers 90% of the employee's salary through social security. In addition, for the period between the expiration of the 410 days and the child reaching the age of two years, the employee is entitled to monthly compensation, paid by social security, in the amount of the minimum monthly salary.
Norway – 49 weeks
All the Scandinavian countries are generous when it comes to maternity leave, and Norway is no exception. The Norwegian welfare system has always been generous. Norway has a flexible option that allows new mothers to take up to 59 weeks of maternity leave paid at an 80% pay rate or 49 weeks at full pay. The father chooses to take up to 10 weeks or no leave at all, depending on the wife's income.
Sweden – 480 days
Sweden offers 480 days for both parents. Parents receive parental leave at 80% of their regular wages. Unlike many countries which don't extend the leave for multiple births, an additional 180 days are granted for each additional child.
Parental benefit is 240 days per parent, a total of 480 days, and it is distributed as you choose between the parents. Fathers get 90 paid paternity days of those 480 reserved just for them to promote father-child bonding.
Germany – 14 weeks
Germany is one of the rare countries outside of Scandinavia to have some of the longest parental leave laws in the world. Mothers in Germany are guaranteed 14 weeks of fully-paid maternity leave (6 weeks before birth and 8 weeks after the birth of a child). After maternity leave, parents in Germany can request a whopping 3 years of parental leave for their natural or adopted child.
Greece – 43 weeks
Greece offers employees 43 weeks of paid maternity leave and pays them 54.2% of their salary. They are entitled to up to 17 weeks of paid maternity leave (eight weeks before and nine weeks after the birth of a child). Additional leave up to a total of 43 weeks can be taken by reducing daily hours worked over several months.
5 Countries with the Best Paternity Leave in the World
Japan – 12 months
Japan is ahead of the curve when it comes to paternity leave, offering 12 months to new fathers. While many companies provide flexibility through shared parental leave, Japan offers one full year of paid parental leave exclusively for fathers. This leave is entirely separate from any leave granted to mothers. This is accompanied by a partial allowance paid through the government's social security program.
Iceland – 6 months
New 2021 legislation in Iceland extended the duration of combined maternity and paternity leave to a total of 12 months, split equally between the mother and father (six months each). However, parents are also allowed to transfer up to one month of leave to the other parent so that one takes seven months and the other takes five. The entire leave is paid at 80% of the person's average salary.
Finland – 164 days
Scandinavian countries are champions when it comes to their parental leave culture, and Finland is no exception. Starting in 2021, Finland will give all parents leave, regardless of their gender or whether they are a child's biological parents. Under the new law, each parent is given 164 days or about seven months, the government said in a statement.
Lithuania – 4 weeks
Nordic countries get a lot of attention for their generous leave policies, but Lithuania may beat them all. New moms get 18 weeks of fully paid leave, new fathers get four weeks, and together the parents get an additional 156 weeks to share. During this period, they can receive 52 weeks at 100% pay or 104 weeks at 70%. The remaining days are unpaid.
Spain – 16 weeks
As of January 1, 2021, Spain extended their paternity leave from 12 to 16 weeks. This extension made the paid time off equal for paternity and maternity leave. The first six weeks must be taken after the delivery, and 10 weeks can be taken non-consecutively for the first 12 months of the baby's life. 100% of the salary is paid.
Some Countries Are Not Yet On Board
Some 60 countries don't offer paternity leave of any kind to fathers, including the US. There has been a push in many countries worldwide to increase paternity leave to promote bonding between father and child and support their partner.
While the USA falls behind when it comes to paid parental leave, a few states have implemented their own policies. California, New Jersey, and Rhode Island have all enacted laws that guarantee new parents some paid time off. And in 2016, Washington D.C. became the first city in the country to offer paid parental leave to city workers.
Although many countries don't have federally protected paternity leave, the above countries have implemented very generous policies. Countries with the best maternity and paternity leave understand the importance of fathers being able to spend time with their newborn child and have put policies in place to make that happen.
With all the different types of leaves out there, your company might need a leave management system to keep track of it all. Look into what Vacation Tracker can do for you.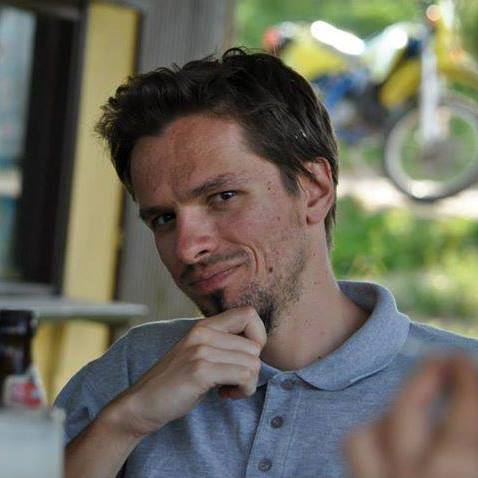 After many years of working as a programmer, Uros has finally returned to his true passion, which would be writing, as a content writer in Vacation Tracker. Human words surely bring more beauty and poetry than codes do, so one could say that today, at last, he is content as a writer. A content writer.