Fight of the Titans: Microsoft Teams VS Google Meet
Reading Time:
3
minutes
What was once a convenience, is now a necessity. The COVID-19 pandemic skyrocketed the use of different online conferencing software and became one of the main ways we communicate, learn, and share ideas. If you're wondering which is the best video conferencing platform you could use to collaborate with your team, wonder no more! We decided to help you choose by comparing two tech giants Google and Microsoft.
The overview
Microsoft Teams: Microsoft Teams is a more complex video conferencing tool since it targets mainly businesses, as opposed to casual users. What makes it so attractive to users is the fact it's integrated with Office 365, which enables undisturbed use of Excel, Word, and PowerPoint. Besides being able to video chat, users can collaborate on Office documents in real time, while their files are automatically updated and safely stored on OneDrive and SharePoint.
Google Meet: Google Meet is an online video conferencing and chats platform used by non-commercial users, as well as businesses. What's more, Google Meet allows anyone with a Google account to use the video-conferencing feature and host meetings with up to 100 participants.
By hosting video calls via Google Meets, users can share screens, mute participants, and disable chat features. Participants can send files and links which makes collaboration on the project in real-time much easier. Business users can record and share materials and files shared during a video call safely store in G-Drive. However, some of these features (such as real-time collaboration and recording meetings) are disabled for private users.
Features
Microsoft Teams: Microsoft Teams offers a wide variety of features to its users including:
Customizable backgrounds and "Together mode"

. Together mode allows users to share the same background making the video-conferencing experience more private and comfortable.
File sharing and co-authoring option

.
Full telephony

. Microsoft 365 Business Voice has the capacity to completely replace a business phone system.
Encryption

. By using Microsoft Teams your meetings will be encrypted deterring any uninvited guests, and ensuring maximum privacy.
Ability to host up to 250 members per call

.
Ability to have transcripts of calls after they end

.
Google Meet: Google Meet comes with a handful of useful features as well, including:
Adjustable layout

. Google Meet automatically displays the most active participants.
Screen and file sharing features

.
Anti-abuse feature

. Google Meet's anti-abuse feature secures the meeting's safety, allowing hosts to secure all controls of the meeting.
Background noise filtering

. Background noise filtering helps in removing disruptive nuisances from calls.
Ease of use
Microsoft Teams: Microsoft Teams come with an intuitive interface which comes in handy when it comes to collaborating with a large group of people. Setting up a channel in it is a breeze, and talking with people becomes much easier since they can be organized in different threads. Since video calls, chat, and voice calls are centralized in one tool, switching methods is seamlessly easy.
Google Meets: Google Meets comes with an interface typical for other Google products, meaning you won't have to spend too much time learning your way through it. After logging into your account, all you need to do is to go to the Google Meet page and start your meeting. Google Meets doesn't require software installation, however, if they want to have an unpaired user experience, mobile users will have to install the app.
Pricing
Microsoft Teams: Microsoft Teams comes with all Microsoft 365 plans and its starting price is $5 per user per month. However, for The Office 365 Business Premium Plan, you can expect to pay $12.50 per user per month with additional features.
Google Meet: Access to Google Meet is free, however, if you decide to use G Suite, you'll be expected to pay $6 per user for a month.
The final verdict
Now, when we've seen what both of these video-conferencing software can do, you can have a clearer picture of which one will be able to meet your needs the best. Overall, if you're already using G Suite or Microsoft 365, the most logical solution is to continue using software that covers your basic subscription.
Google Meet might be a good choice for those who need a simpler solution that's easy to handle on a daily basis. If you're collaborating with people that use G Suite instead of Microsoft Teams, it's logical to continue using this software for managing video calls and collaboration.
On the other hand, you won't make a mistake if you choose Microsoft Teams. You can even try a free version to try it out and decide whether it meets your needs before you actually decide to invest money in it. However, using a free plan comes with a few limitations such as the inability to record and save meetings, and take profit from their data encryption feature.
The bottom line, deciding which software to use is just a matter of preferences and budget, and opting for either one of these choices is a decision that won't be regretted. We hope you have a clearer picture of what each of that software may provide. Which one will you choose?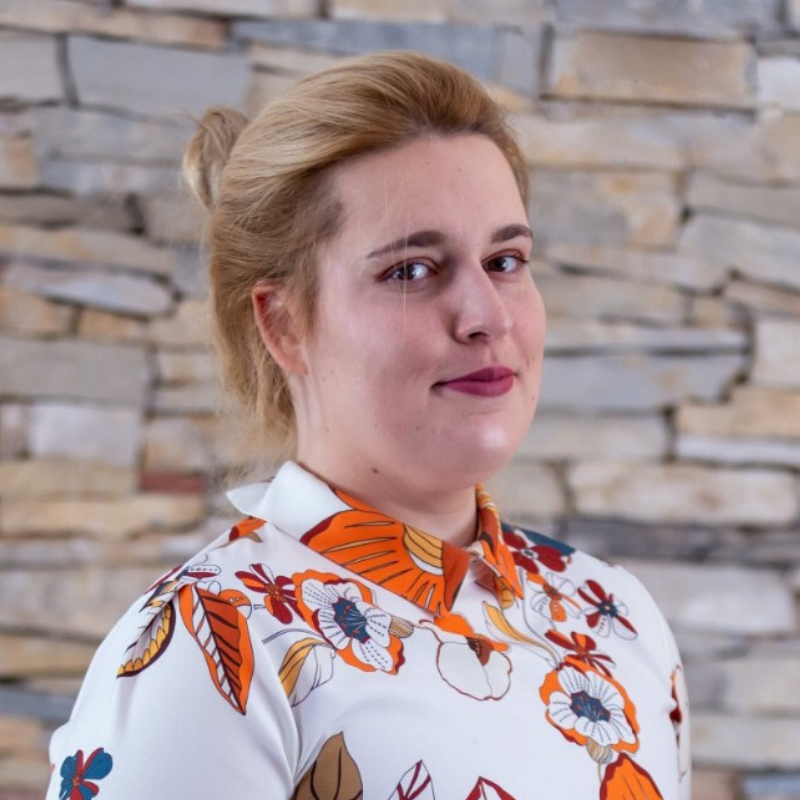 A cat enthusiast and a cupcake maniac, Ana is a freelance Content Writer passionate about HR, productivity, and team management topics. When she's not at her keyboard, you can find Ana in the kitchen, trying to make delicious cookies.