Google Workspace Cheat Sheet
Reading Time:
3
minutes
Whether you're setting up a remote office or looking for an all-encompassing solution for your in-house team, you're most likely to stumble upon Google Workspace during your quest.
We can describe Google Workspace as a set of collaboration and communication and collaboration tools organizations need and use in their daily activities. Some of these apps include Google Docs, Sheets, Slides, and Forms. What's more, those apps are made in a way that enables simultaneous collaboration, which is especially important for remote teams. Furthermore, Google Workspace is especially handy for organizations that deal with sensitive data as there is a possibility of preventing offline storage of Workspace data, including email, and Drive files.
That said, we're going to provide you with a Google Workspace cheat sheet to help you maximize your work and productivity with your team.
Let's see some of the types of Google Workspaces.
Google makes a difference between its Workspace editions by:
The number of accounts.

Types of organization.

Capabilities.
For instance, Google Workspace business editions are available only to organizations that need up to 300 users. Those who need more, have to contact Google to sign up for their Enterprise edition. Furthermore, Google Workspaces will differ based on the type of organization. So educational institutions, non-profits, and businesses will have different types of accounts. And, lastly, storage and meet limits, as well as management capabilities will increase going from Standard to Plus editions.
Which apps come with Google Workspace?
What makes Google Workspace so attractive is the number of apps that make our workday much easier and less stressful that come with it. Some of them we already use and love for personal purposes, they're here just improved to fit individual business needs.
Gmail.
Calendar.
Google meet.
Google Chat.
Drive.
Docs.
Sheets.
Slides.
Forms.
Keep

(for notes).
Of course, there are also other apps we can use depending on our plan and needs, but those listed are the most basic ones that satisfy the needs of small to mid-sized businesses.
How to set up Google Workspace?
If you're just starting with Google Workspace setup, the first thing you need to do is to go to Google Domains to purchase the domain name. Once you do it, you'll have to select and set up Google Workspace accounts for it. This is one of the easiest ways to set up your Google Workspace accounts as it eliminates some of the domain name server configuration steps which you would have to set up manually in other cases.
In other cases, when you have to migrate your data to Google Workplace, you'll have some additional steps that will require a bit of time and effort. However, Google support will be ready to provide you with assistance with anything you need. You can find handy information just by googling the issue, just as is the case with migrating from Microsoft accounts to Google Workspace.
Can I integrate a third-party app with Google Workspace?
If you're wondering whether you can integrate a third-party app with your Google Workspace, the answer is – yes! There's a wide variety of apps we normally use that work as Google Workspace integrations such as Trello, Asana, or HelloSign. If you already have the list of apps you want to use in your Google Workspace, the first thing you need to go to is The Google Workspace Marketplace which serves as a third-party app directory, and finds the one you want to use.
What's best, if you enjoyed using Vacation Tracker, or you're planning on automating your leave tracking, you'd be glad to hear Vacation Tracker comes as integration for Google Workspace.
Why should I pay Google Workspace when I can get the same thing for free?
This is a completely legitimate question, but we might guess the answer if we look at other SaaS products with freemium plans. If we take a look at Grammarly, which has an unlimited free plan we will see we can work on it without breaking the buck. However, we won't be able to see some advanced suggestions or improve the quality of our text if we don't buy a Premium membership. To conclude, with a paid plan you do get some privileges.
Furthermore, using Google Workspace might help you with your company's branding since the emails you'll send will be from your domain, as opposed to generic@gmail.com. Another thing is the possibility of managing accounts – you might want to add new hires or delete those who resigned which you can, but cannot do without Google Workspace.
Lastly, by purchasing Google Workspace your organization will be safer since you can manage your security settings easier. For instance, using two-factor authentication and limiting external sharing are just a few instances that provide greater security.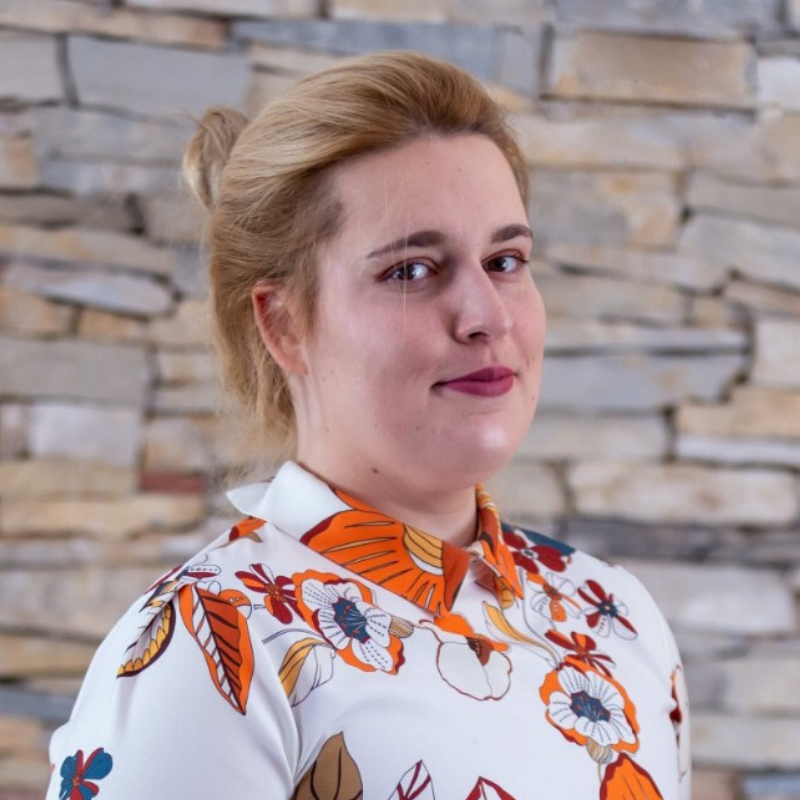 A cat enthusiast and a cupcake maniac, Ana is a freelance Content Writer passionate about HR, productivity, and team management topics. When she's not at her keyboard, you can find Ana in the kitchen, trying to make delicious cookies.