How To Give Your Boss A PTO Reminder
Reading Time:
4
minutes
Taking time off is great until you get to the daunting task of informing your boss before you leave. After all, how do you give a reminder to your boss that it's now time to take your PTO? Talk about an awkward conversation.
If you can't figure out a way to remind your boss that it's now time to take your PTO, we've got you covered. Let us take the hassle out of the equation by showing you exactly how to do it. So without further ado, let's get started!
Adapt your workflow
Remember, your company won't run itself while you're on vacation. This means that everyone needs to know when you're leaving and who is going to cover for you.
Hence, make sure everyone in the office is aware that you're taking a vacation. And, also have backup plans ready for whoever is going to be responsible for your workload in the time you're gone from the office.
Make sure that you inform your bosses that you are taking a vacation. Then, make sure that your immediate workload is adequately covered. After all, bosses are smart people. They would appreciate it if you were prepared to take care of things so they wouldn't have to worry about them while you're gone. You can use a project management tool like Microsoft Planner to reassign projects that need to be completed in your absence.
Doing so will also give them a much-needed reminder of the fact that you'll be away, and help them prepare for it accordingly.
Set an out-of-office reply
One of the best ways to give your boss a casual straightforward PTO reminder of your vacation is to set an out-of-office reply as soon as your vacation is confirmed.
We have all been guilty of sending out a PTO reminder that may have come across as a little bit, say, passive-aggressive. The best way to ensure you don't miss a business call is to set an out-of-office message. This simple change tells everyone where you are now and when they can expect you to give them a response.
Furthermore, it's also important to set up boundaries to make sure you and your co-worker aren't conflicting with each other. This way, everyone can plan their work ahead and delegate tasks beforehand in your absence. No more missed deadlines!
Share your vacation schedule with your team
Are you preparing for a vacation? Make sure to input your PTO into your shared team calendar!
To keep things running smoothly while you are away, it's a good idea to give your team plenty of notice when you are planning a vacation lasting more than two weeks. The calendar will serve as a great PTO reminder for all your colleagues and will also allow them to work around your absence to keep things running smoothly while you're away.
P.S. If you're using Vacation Tracker, your team will have access to a dedicated team calendar just for PTO, along with countless other types of leaves and holidays! Learn more about our features here.
Give your boss a gentle reminder
This may be the most nerve-racking part of the entire PTO reminder process. But let's face it — it's also the most important. Once your entire team is aware that you're leaving, once all your responsibilities are taken care of, it's the perfect time to remind your boss about the vacation you'll be embarking on.
If your boss still hasn't given you the final go-ahead for vacation, send them an email that will let them know when you're leaving. It doesn't have to be anything fancy, just a simple "Hey boss! Just wanted to remind you that I have my PTO approved until…" is enough. Chances are since your boss has already approved your leave request, they probably already know.
Use Vacation Tracker's notifications feature
Last but not least, using Vacation Tracker's notifications feature is the easiest way to inform your entire team (including your boss) of your upcoming vacation.
Our users can take advantage of our daily/weekly notifications system. This will allow them to customize PTO reminders for their departments or organization according to their needs. These notifications will appear on a pre-selected channel at a time of your choosing and will keep everyone in your team informed and in the loop regarding scheduled leaves. Wanna know the best part? This feature is available on Slack, Google Workspace, and Microsoft Teams! This means your team can stay informed of all absences directly from the comfort of their workspace. And if you want to experience it for yourself, sign up for a free trial below!
Let us show you our feature live in action.
For teams using Slack for daily communication, you can easily set up notifications with upcoming reminders that appear daily or weekly, based on your preferences.
Google Workspace users will get an email notification concerning all scheduled leaves and holidays. These notifications will then get sent to pre-selected email addresses at a time and date of their choosing.
Lastly, Microsoft Teams users can install our bot and get reminders about upcoming leaves within their General channel. Using our leave planner in Teams is as easy as 1-2-3, we promise!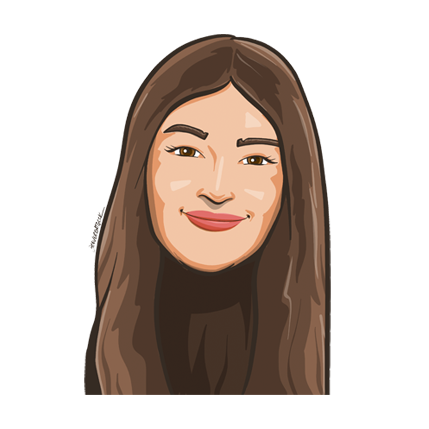 An avid writer and aspiring marketer, Snigdha is a student at Concordia University's John Molson School of Business.