How to Leave a Team in Microsoft Teams?
Reading Time:
3
minutes
It's not a secret that collaboration is part of every successful project and a staple of every successful business. Since businesses have progressively moved their way toward the remote sphere, we've come to terms with the reality of constantly learning how to navigate various collaboration software.
Microsoft Teams is one of the most popular software we use for daily collaboration with our team. Even with Microsoft Team's pros and cons, it has grown to be so popular in recent years that it has become the preferred collaboration tool for many.
However, navigating through Microsoft Teams can sometimes seem like a real challenge.
We can say plenty of good things about this app, but the ease of use is not something it can brag about. Novices or intermediate users would undoubtedly have to spend some time figuring it out to navigate this application seamlessly.
Oddly enough, one of the most common questions many team members need to solve is leaving a Microsoft Teams team after they finish the project and don't need the information about it anymore.
Here, we're going to help you by showing you how to do just that.
How to leave a Team in Microsoft Teams?
There are three possible ways to leave a team in Microsoft Teams:
Through Microsoft Web.
By using a desktop app.
On the Android app.
However, if you use Apple products, you won't be able to leave the Team in Microsoft Teams via your device since this feature is yet to be added for iOS users.
Leave a Team in Microsoft Teams via Microsoft Teams Web
The first thing you need to do if you wonder how to leave a Team in Microsoft Teams is to go to the Sign-In page. Once you log in, you'll see the list of teams you're in on the left. Then, you need to click the ellipsis button next to the team you want to leave. After you do it, you just need to press the 'Leave the team' button and confirm.
Leave a Team in Microsoft Teams via Desktop
Leaving a Team in Microsoft Teams is similar to leaving it in the web version. The first step includes logging into an account and finding the left-hand side menu. To leave the team, you need to find the ellipsis next to the desired team's name, click 'Leave the team,' and confirm.
Leave a Team in Microsoft Teams via Phone
Unlike iOS users, Android users have the possibility of enjoying Microsoft Teams on their phones as well. Leaving a team in Microsoft Teams via your phone should be relatively easy.
The first thing you have to do is open the app on your phone and log in with the right credentials. In the Teams tab (in the middle-bottom of the screen), you'll find all Teams you're associated with. Pick the one you want to leave, press the ellipsis button, then press 'Leave Team' and confirm.
What happens when you leave a Team?
In case you choose to leave the team but remain a part of the organization, you just won't be able to see the notifications from the team you just left, but you will be kept in the loop for other projects. Also, your messages in the team will stay even when you leave.
Why can't you leave your team?
If you're still reading, it means you still haven't managed to leave your Team in Microsoft Teams. There are a few reasons why this can happen since several factors might keep you from leaving a team.
The first case is when you're a student or an institution, which makes you unlikely to have the option to leave a Team. Teachers usually use this feature to break their big classes into smaller groups. That said, giving students the option of leaving a Team doesn't sense from the teacher's perspective.
Secondly, you might be forced to stay in a Team if you're the only admin remaining in the group.
How to leave a Team when you're stuck?
Being stuck in a Team doesn't mean you'll be in the same wormhole forever. If you're an Android user, you may consider yourself lucky since they might have the leave option on Android clients, even if they didn't have the same option on the web or desktop.
You just need to enter the app, pick the team you want to leave, tap on the ellipsis button, and hit 'Leave Team.' You should be able to get out of the team without a problem.
If that doesn't help, you'll probably have to contact the organization administrator to come to your rescue. They could manually get you out of a team you don't wish to be a part of.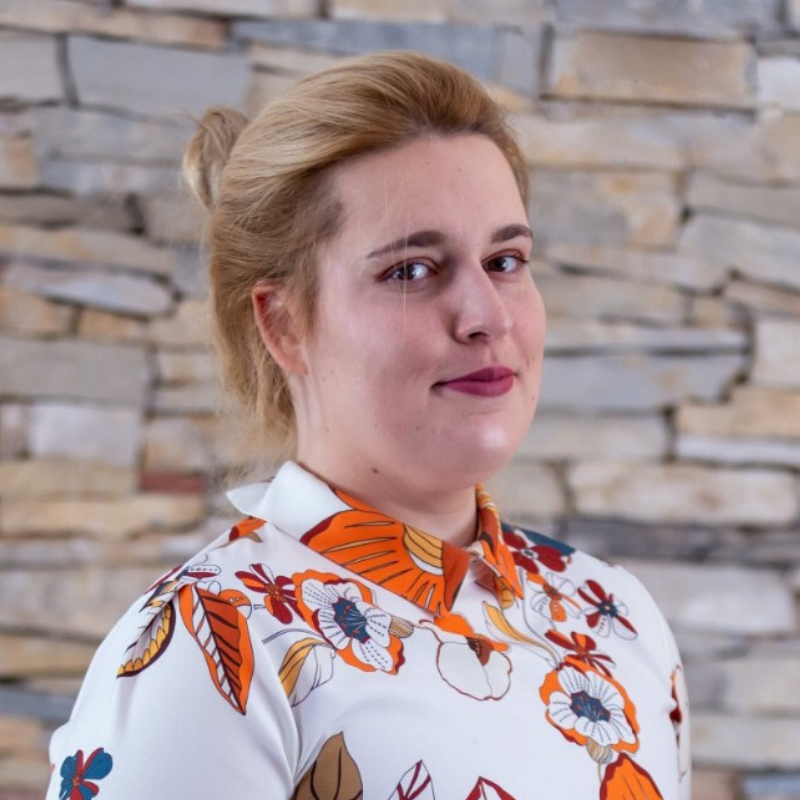 A cat enthusiast and a cupcake maniac, Ana is a freelance Content Writer passionate about HR, productivity, and team management topics. When she's not at her keyboard, you can find Ana in the kitchen, trying to make delicious cookies.