How to Plan Your Parental Leave
Reading Time:
4
minutes
After a baby is born, both parents often want to spend as much time as possible with their new bundle of joy. Parental leave is a great way for a parent to bond with their child and support their partner during this special time. You might be asking, what is parental leave exactly? And how do you prepare for it?
There are a few things to consider when planning your parental leave, such as your employer's policies, your personal finances, and your family's needs. Here's how to plan your parental leave so that it's enjoyable for everyone involved.
What is Parental Leave?
Parental leave is when a parent takes time off work when the baby is born to bond with their new one and look after them in company with their partner. This type of leave is a common legal right globally; it gives parents job-protected time off from work when they have a baby or adopt a child. In most cases, employees receive pay or allowance while on leave.
Eligibility: Who Can Take Parental Leave?
There are various criteria that employees may need to meet to take parental leave. These conditions differ from country to country and may depend on:
The length of the employee's continuous service with their employer

The employee's contribution to certain state funds, such as national insurance

The employer's size (e.g., number of employees in the company)

Proof of pregnancy or adoption

An appropriate notice period
The Benefits of Parental Leave
Even in places where paid maternity leave is available, parental leave can still feel relatively new. That said, parental leave's popularity is growing globally, and many countries have extended the duration of parental leave in the last couple of years.
There are many benefits of the parent taking parental leave:
support the child's development

Gain confidence in parenting.

Parents who take parental leave are more likely to be involved in parenting for the long run and experience plenty of benefits, from a healthier heart to a longer life and better relationships with their partners.

Partners also benefit from the extra assistance if both parents are home for a period of time after the birth of their child.
How to Plan Your Parental Leave
1. Speak to your company's human resource department.
As soon as you and your partner have made your pregnancy announcement, schedule a time to go over your options with your company's human resources department. If you're in the US, you need to give your employer at least 30 days' notice before using FMLA, but it's best to start the process as soon as possible. If you're elsewhere in the world, make sure to familiarize yourself with the local laws and regulations.
Also, check with your company's HR department regarding your leave:
Determine if there is a state family leave mandate

Find the company policy and restrictions on using vacation, sick, and unpaid time together

Check with your boss about any concerns related to your time away

Inquire about what happens to your benefits while you are on leave, whether or not anything changes, and who pays your premiums while you are on leave
In most cases, a human resources representative will suggest multiple options so you can get a clearer picture of how much time you can spend at home.
2. Figure out when and how you'll take leave.
You also need to determine if you and your partner will take leave concurrently or separately. As long as your employer agrees, you can use the time off in smaller parts over your child's first year rather than using it all at once. This is called "staggering."
3. Talk to your colleagues.
Help your team (colleagues and managers) plan for your work to be covered while you are away and plan for your re-entry to work. This includes:
Identifying a primary coverage person

Determining what work can wait and what needs to be done in your absence

Making arrangements for regular check-ins
4. Ask questions of colleagues who've taken parental leave.
Once you've learned about your options, speak with co-workers who have taken parental leave (if possible). Human resources can give you all the technical aspects of parental leave, but sometimes the best source is a parent who has put the company's policy to the test.
5. Make a budget.
Parental leave is an exciting time, but it can also be expensive. If you're the primary earner in your family, you'll need to plan for the loss of income. If you receive paid parental leave, determine how much you will need to cover your basic expenses. If you're not receiving paid parental leave, start saving now.
6. Put together a leave plan.
After you've gathered all the information, it's time to sit down and make a plan. Your leave plan should include:
The date you will start your leave

How long your leave will be

Who will cover your work while you're away

What, if any, changes need to be made to your benefits while you're on leave

When and how you will keep in touch with work
7. Stay in touch with your employer.
Parental leave is a big transition for both you and your employer. By staying in touch, you can ease the transition and make sure that everything is running smoothly.
8. Get your affairs in order before you leave.
Before you leave for your parental leave, make sure that everything is in order at work. This includes:
Tying up loose ends on projects

Making sure that your coverage person has all the information and resources they need

Ensuring that your employer knows how to reach you while you're on leave
9. Be flexible.
Parental leave is a time of change, both for you and your family. Be prepared to be flexible and go with the flow. Things may not always go according to plan, but that's part of the fun.
10. Enjoy your time off!
Parental leave is a special time. Enjoy it!
Final Thoughts
Parental leave is an exciting time, but it can also be a bit overwhelming. By planning ahead and being prepared, you can make the most of your time off and ease the transition back to work. And, most importantly, don't forget to enjoy your time with your new addition.
If your company requires an efficient way of tracking time off, check out Vacation Tracker. It's an easy-to-use tool that helps manage leave, holidays, and absences in the workplace.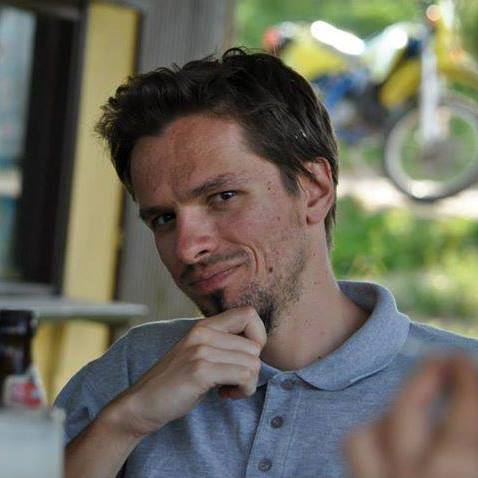 After many years of working as a programmer, Uros has finally returned to his true passion, which would be writing, as a content writer in Vacation Tracker. Human words surely bring more beauty and poetry than codes do, so one could say that today, at last, he is content as a writer. A content writer.