How to Run Effective One-on-one Slack Meetings?
Reading Time:
3
minutes
One-on-one meetings play an important role in an ongoing feedbacking process, as they open a possibility for a deeper, and more direct discussion about performance, projects, and obstacles. They also open space for a discussion about career aspirations, personal and professional growth, and pave the way for greater employee retention.
Over the past year, many organizations switched to remote work. Since this new work model posed many challenges, in the beginning, one-on-one meetings fell into the background. Since we think they're crucial in building a happy and engaged workplace, we decided to show you how to run effective one-on-one Slack meetings, and build a community of engaged and motivated people.
But let us discuss the benefits of one-on-one meetings first.
The goal of one-on-one Slack meetings is to promote open communication between employees and their managers. One-on-one meetings come with a wide array of benefits, including:
Improved employee performance

. Annual or six months performance reviews are usually insufficient to make a real change. Instead, be-weekly one-on-one meetings help managers and employees determine obstacles and ensure top performance.
Increase the chance for developmen

t. Almost

90 percent of Millennials

state that one-on-one meetings provide the perfect opportunity to discuss personal and professional growth. Managers should use one-on-one meetings to discuss aspirations about personal development, and ways to make these aspirations come true. Those conversations are also a great way to show employees they work within an organization that cares for them and doesn't think of them as a pure workforce.
Promote trust

. One-on-one meetings give managers and employees a chance to bring up a conversation on a more personal level. They provide an opportunity for them to get to know each other better. Open conversation builds trust, and

studies show

that when employees feel trusted at work, they perform at a higher level. Bottom line, employees that have a good relationship with their managers are more open to discussing the issues in their personal lives that might be affecting performance, which when promptly addressed, can improve their loyalty and engagement.
Tips to run effective one-on-one Slack meetings.
Now, when we went through the biggest benefits of one-on-one meetings, we should show you how to run them effectively even in a remote setting.
Share agenda to make the most out of one-on-one Slack meetings

.
If you want to run an effective meeting with your staff, it's important to notify them ahead of time about which topics you intend to cover. This way, you'll allow them to prepare themselves for the meeting better, and streamline communication on both ends. For this purpose, you can use shared agendas for Slack meetings. To make it, you can just type in direct message points of meetings, along with the meeting date and time.
Use the video call feature for more effective one-on-one Slack meetings

.
Managing a remote team becomes more difficult because in communication we lose its important part – non-verbal cues we send. If we know that experts agree that 70-90 percent of all communication is non-verbal, we know how important it is to see the person we're talking with to understand the words they're saying. During one-on-one Slack meetings with your remote team members, you should always use the video call option, as it will help you communicate in a better, and more effective way.
Save the important messages as a reference for one-on-one Slack meetings.
Here's the situation. You're chatting with your employee, and at one moment they send you a message that could potentially be a good topic you could discuss during one-on-one Slack meetings. Instead of making notes that could be easily forgotten you could just save their message within Slack, right next to an emoji button. Once the time for one-on-one Slack meetings is up, you can use this feature to get reminded about the things you wanted to discuss.
Set reminders for one-on-one Slack meetings

.
Being consistent is the key when it comes to feedback. You, as a manager, cannot expect that you'll solve every problem you have, or improve anything by chatting with your employees only once. Instead, you have to determine a clear timeline on what the feedbacking process will look like and regularly check in with your employees. Since a manager's schedule can pretty quickly become jammed, it's important to schedule and write down everything ahead of time.
You can set meeting reminders in Slack for that purpose in just a few seconds. Let's say you finished a meeting with your employee and you discussed when you'll meet the next time. You can send them a message saying, "let's meet on the 22nd of May" to discuss progress, hover over the message and click on the three dots icon in the top-right corner of the message. Right there, you'll see the option "Remind me about this" which will ensure continuous progress for you and your team.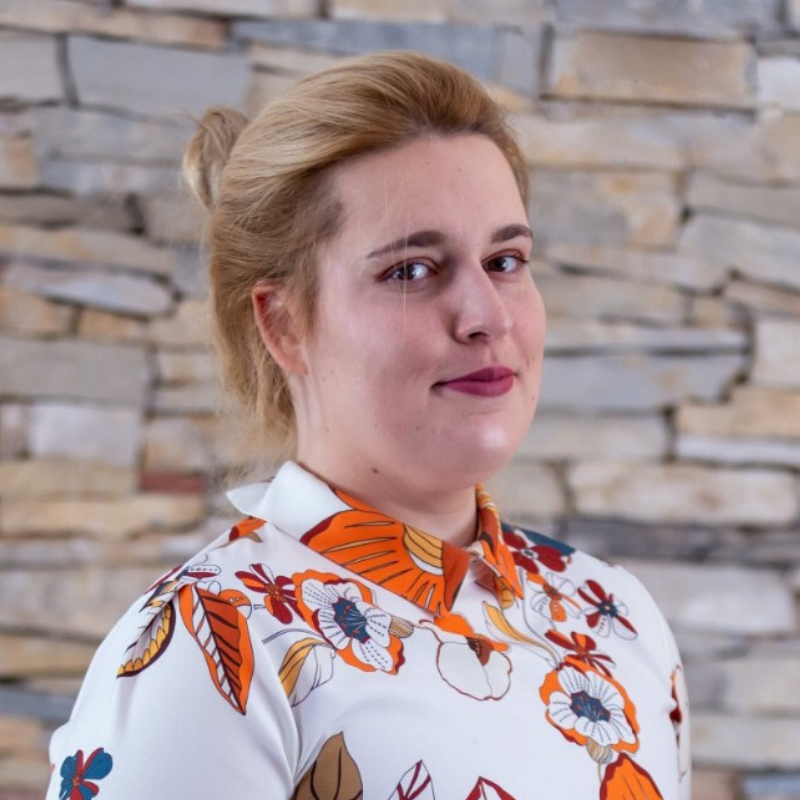 A cat enthusiast and a cupcake maniac, Ana is a freelance Content Writer passionate about HR, productivity, and team management topics. When she's not at her keyboard, you can find Ana in the kitchen, trying to make delicious cookies.