How To Use Slack Connect For Shared Channels
Reading Time:
4
minutes
It's fair to say that a Slack channel exists for just about everything. Whether you're looking for updates on work-related stuff or just your daily dose of cat GIFs and memes, Slack has something for everyone. But with so many channels out there, wouldn't it be great if there was a way to combine two or more of them? Good question.
With Slack Connect, you can create private Slack channels with different companies so that you can all stay in the loop without distracting your entire workspace. But before you start making new channels, here are some things you should know.
What are Slack shared channels?
A shared channel in Slack allows only two companies can work together at the same time.
Slack shared channels allow you to easily collaborate with your external contacts. This way, both you and your external contacts can contribute from your own individual workspaces in Slack, while still taking advantage of all the features that Slack has to offer. You can send direct messages, upload files, use integrations, and make phone calls amongst yourselves on this channel. The possibilities are endless!
Furthermore, these Slack shared channels also look and feel the same as the channels your team members are used to. So there's nothing new to learn, and you can begin using it immediately.
This makes it easy for companies to find the right people, both externally and internally, to work on projects together. This allows businesses to overcome the difficulties of communicating via platforms like email, phone calls, and meetings. By using Slack, businesses are able to do away with all these communication methods and work seamlessly in their own Slack channels. Everyone stays on the same page in one place.
So what is Slack Connect?
Let us put it this way — Slack Connect is basically a shared channel but in supercharged mode.
Designed for situations where multiple external collaborators need to collaborate virtually, Slack Connect allows everyone to communicate from within their default Slack environment. It basically is a way to incorporate colleagues from up to 20 companies who also use Slack into the same workspace.
Slack Connect is used by teams to communicate between workspaces and organizations. It allows users from different organizations to chat, share files, and use apps with the same ease with which they communicate with more immediate colleagues in their workspace.
With Slack's security settings, admins have full control over what information, documents, and other things external users can access. This way, you can collaborate without stressing over the nitty-gritty details.
What makes these channels useful?
Slack shared channels give users a way to communicate with their entire company via a single chat room. In a way, it's like a transparent pane that everyone in the company can see right through. What's not to love about that?
If that is not enough to convince you, here are a few more:
Keep the right people in the loop
With Slack shared channels, both external and internal members of your team can communicate in real-time, in the same space. As a result, it is easier to keep everyone from contractors to shareholders up to date.
Work more efficiently
Just think about the amount of time you waste mindlessly switching between different apps and platforms to consolidate data. With Slack shared channels, you can do everything in one place.
There's no more time wasted in juggling precious data across different apps, inboxes, etc. Furthermore, it's a great alternative to forcing people outside of your team to create guest accounts every time they need something from you.
Get improved visibility
Tracking the status of all your projects is a breeze when you use Slack shared channels. Slack provides teams with an easy way to access all necessary information and support. This simplifies collaboration and helps IT leaders to track their team's discussions.
Reduce
dependence on other apps
Slack shared channels give you context right where you work, so you don't have to hunt down information all over the place. Having everyone in the same place also makes it less likely that users will rely on external tools to keep track of their work. This greatly reduces shadow messaging and will certainly improve your efficiency when it comes to working. And hey, if it means having one less password to remember, then you should take it!
Improved creativity
More human, more fun, more awesome: that's Slack.
Undoubtedly, the best part about using Slack to collaborate with teams is that it makes working more fun for all parties involved.
Let's face it: communication is easier when it is easy. With its streamlined format, Slack will help you communicate so well with your teams, you may even forget you're talking about business. To increase engagement, companies share everything from documents to emojis and even GIFs on their shared channels.
How can I create a Slack shared channel?
You will need to be a workspace administrator or owner in order to share your Slack channel with another team. In addition, you must have a Standard or Plus Slack account. This means you must be a paying customer — shared channels aren't available on free accounts.
There are two ways you can create Slack shared channels.
You can either go to the top-most section called Slack Connect above your starred, regular, and group channels in your Slack sidebar.
Or, just click the little + symbol next to Shared Channels to add a new one.
Either way, the set-up process will redirect you to the same pop-up.
Then, you will be prompted to:
Select which team members you want to have access to the shared channel

Name the channel so your employees know what it's for

Enter the email address of the admin or workspace owner of the other organization

Include the URL of the additional Slack workspace

Click on Create and then Invite
And that's it! A shared channel request will appear on the other company's admin dashboard, or via Slackbot. The workspace owner or admin will get an email alert too.
Once the other person or company allows you to join your shared channel, you'll be able to communicate with them without having to leave your Slack workspace.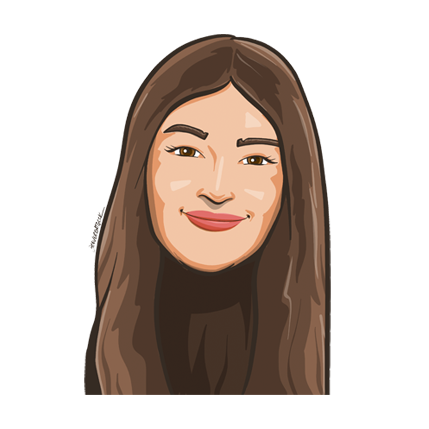 An avid writer and aspiring marketer, Snigdha is a student at Concordia University's John Molson School of Business.