How To Use Slack To Improve Project Management
Reading Time:
3
minutes
In the world of project management apps, Slack has established itself as a household name.
More than 10 million people log in to Slack every day to communicate with colleagues, making it a global leader in communications technology.
Your team is missing out if they aren't using Slack to improve their project management. Because according to a 2017 survey, it provided the following benefits to teams:
Decreased unnecessary emails by 32%

Meetings reduced by 23%

24 % of features (in technical teams) were delivered on time

Software testing takes 27% less time

An increase of 10% in employee satisfaction
Slack's robust features and powerful integrations make it an ideal tool for project management – and your team as a whole. So without further ado, here are 5 ways you can use Slack to improve project management in your company.
Use Slack channels to your advantage
Channels are a great way to infuse collaboration and chat in Slack. Channels are where most Slack conversations take place. It is the primary way Slack users organize their topics for discussion and communicate clearly.
Even though channels are not designed to be a project management feature, they do allow you to organize discussions about different topics and keep all critical project updates in one place.
What does this do, you ask?
For starters, it helps maintain clear transparency between employees within your company. You can also add each project's team members to the corresponding Slack channel, which saves you valuable correspondence time. This is where your team members can find useful discussions, files, and updates.
Here's a bonus tip: we know it's easy to go overboard by creating multiple channels for tasks or projects you don't even think about. You can use this handy guide to help you organize Slack channels!
Create Slack Posts
Similar to a Google doc, a Slack Post lets you create a collaborative document with added text editing features that lets users edit and change the content in a document.
This feature is especially useful for those who want help taking and storing meeting notes, assigning stakeholders, project management, distributing tasks, etc. As an alternative, you can also keep the editing rights for yourself and just share the document with your teammates for review.
Creating a Slack Post is as easy as 1-2-3. Just follow these steps:
Go to your Slack chat window, and click the bolt icon next to your text box.

Click on the "Create a post" option

Create a heading for your document and start writing

To invite others to your post, click the Share button

You can choose to share your documents by using a public link any viewer can access, selecting specific users, or choosing a channel
Integrate Slack with other tools
Project management integrations for Slack include Asana, Jira, Pivotal Tracker, Blossom, and Trello. You can integrate cards, tasks, conversations, and notifications from a variety of your apps into Slack to make it your central workspace.
You don't need another set of logins as Slack integrations allow you to create Kanban boards, take polls, and manage your work directly from Slack. Here are a few of our favorite ones:
Jira

Trello

GIPHY

Google Drive
You can find all these apps on the Slack App Directory. All you have to do is a search based on various categories ranging from Essentials to HR Tools in the store.
Fun fact: you can automate your leave tracking from Slack too! Just search for Vacation Tracker — your one-stop shop for all your leave management needs. Try it for free today!
Automate your tasks
Perhaps one of Slack's biggest project management features is automation.
A simple command is all it takes to set a reminder and automate important tasks from Slack. Most tasks can be automated in Slack using its own programmable functions and integrations with IFTTT. The app works just like Siri or Cortana, but instead of voice-based apps, it provides reminders through notifications. It can also help you remember essential tasks related to project management, such as answering users' questions, through the Slack bot.
In addition to bots, the programmable functions are great for making reminders for discussions. For example, you can use '/Remind me to check sales email account every one hour' or '/Vacation to request leave directly from your Slack workspace!
The ultimate task management tool
It's super easy to keep everyone in your team in the loop without the hassle of sending back and forth emails. Slack offers to-do lists and various task management features.
As an alternative to making separate to-do lists, you can make them in Slack groups instead so that everyone can see them and work accordingly. With this task management feature, you can choose a favorite (a star that highlights important chat strings), and additionally, you can also star important conversations within a particular thread.
You can turn every discussion into a thread by clicking it and commenting. Discussions in these threads can go on forever — the good thing about threads is that only people involved in the thread get notified when new messages are posted. This way, you won't get flooded with notifications about things you don't care about!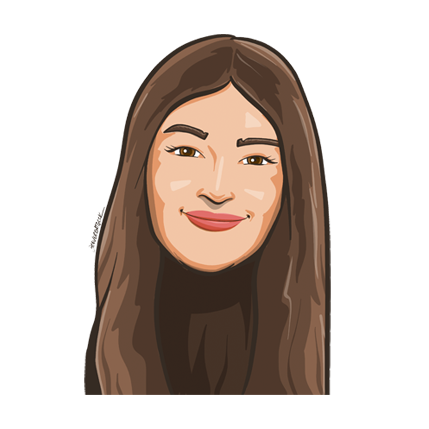 An avid writer and aspiring marketer, Snigdha is a student at Concordia University's John Molson School of Business.