HR Apps to Raise Employee Morale
Reading Time:
4
minutes
Employee morale is so important. Employee morale is what keeps us going. Why must we pay attention to motivation in the workplace? For plenty of reasons: employee morale is good for employee retention, employee engagement, team culture, team unity, productivity, performance, innovation, and overall satisfaction. Simply put, happier people make for more long-term success. One effective strategy for better morale is the practice of employee recognition. This article focuses on some of the most practical and user-friendly HR apps available out there to boost your team's spirit.
Recommendations and suggestions below are based on Capterra and AlternativeTo.
Fond
Employees and managers alike grow Fond of the SaaS platform for its all-in-one, easy-to-use rewards and recognition solution. It helps acknowledge milestones and accomplishments socially and publicly. Its service awards offer customized award catalogs to celebrate employees' anniversaries. It's also possible to incorporate company perks such as discounts on rental, entertainment, fitness, etc. So, the success of cultivating a culture of social recognition can also be measured using its performance metrics to look at employee rewards and recognition in more detail. The navigation makes it easy to show appreciation and easy to redeem the rewards and perks.
Guusto
Built for mid-size and large organizations, this popular recognition platform makes rewards and recognition easy. This solution is also good for rewarding loyal customers. Their extensive library of vendors – over 60,000 partner locations – makes it all the more special for employees on the receiving end to have the freedom to choose their rewards. Their list of partner merchants is impressive. Make it frequent, constant, and impactful. Now, social recognition in the workplace is a matter of simple clicks that take seconds. Redeeming a gift doesn't even require an app, never gets expired, and can be done from anywhere! Indeed, this HR app allows both manager-to-peer and peer-to-peer recognition. The best part? It's free and the setup is done in no time.
HeyTaco!
What does Mexican dish have to do with HR apps? It could simply be that delicious food brings a smile to people's faces. Designed for remote teams, here is a fun way to connect with each other and lift our spirits together. How does the app work? Slap it on Slack, use the taco emoji in your group messages, and feel the appreciation. Then, accumulate tacos and exchange them for a gift of your choosing. This "feel-good software" insists on light-hearted fun and does not take leaderboards too seriously. The best part? It's now free for students and teachers' teams.
Kudos
Keeping employees happy is a great way to keep them motivated. With so many five-star reviews from G2 piling up, the HR app makes employee recognition truly meaningful. As the website states, the platform "focuses on employee relationships and organizational culture" with great rewards. Indeed, communication features include real-time peer-to-peer feedback, customizable rewards, a recognition system, analytics, and social hubs. Hence, all the functionalities are also easily accessible on mobile devices for Kudos on the go. It's truly made to engage remote teams and connect with everyone. Display employee appreciation on a TV screen in high-traffic areas, at a kiosk, or on a paper card to make the recognition impactful.
Motivosity
What better goal than creating a culture of gratitude? This highly rated HR app can help you with such a task. The data-driven and analytics tool brings valuable and detailed information about employee engagement and connection between teams in form of comprehensive dashboards and reports to get a deeper understanding of your teams. Get to know your coworkers better! Shed more light on hard work that too often goes unnoticed! Highlight a team's latest achievements! Feel peer recognition in tangible ways through monetary rewards! Automate spot bonus approvals and allocations! Celebrate together work anniversaries and birthdays, awards, and accomplishments year round!
Nectar
Bring your organization's culture into the modern world. Make employee recognition happen, wherever they work from. This HR app celebrates success in real-time, big and small. With monthly point allowances, coworkers can start recognizing and rewarding each other. Templated pulse surveys allow for more and deeper engagement and team resolutions. The perk program increases the visibility of all the discounts and extras your organization has to offer, in one single space. Moreover, this social employee recognition platform also creates space to reinforce your organization's core values. The best part? Pay only for active users.
Qarrot
Perfect for mid-size businesses, this employee recognition software has all the tools to boost your team's morale. The HR app has neat features such as incentive campaigns launched to motivate your team to complete a project and hit specific goals. Have coworkers award points and badges (Thank you, Team player, Problem solver, Strong leader, Superstar) as a way to encourage each other. Unlock gamification components to track team progress and view leaderboards. With peer-to-peer recognition, colleagues create and reinforce positivity in the workplace in an empowering way.
TapMyBack
This intuitive feedback software will help you keep employees motivated with proactive, timely, and continuous feedback. Build stronger teams by monitoring of their skills closely and providing proactive feedback upon request. Easy, fun and innovative, the HR app lets you give taps to anyone from your team who shares your values or behaviors you endorse, give and request feedback in all honesty and anonymity by creating surveys, and check up on colleagues' feelings with their Pulse Check, among many other exciting features. Get notifications on recognition and skills badges received. However, the app also offers a white label to suit your organization's brand and internal structure.
Workstars
If managers at your organization have difficulties showing employee appreciation, the platform dashboard has what it takes to encourage positive practice. Shiny graphics, design, and UX help make employee recognition fun, engaging and rewarding. Therefore, this HR app accommodates any team, industry, and geography. Coworkers from different countries can reward each other, awards programs can be set up to your organization's needs, and reward budgets and hierarchy-based bonus approvals can all work into one seamless system. Workstars integrates with popular collaboration platforms like Slack, Microsoft Teams, and Salesforce.
Alright, this HR App is not explicitly meant to raise employee morale. However, in our experience, it really does!
In fact, what Vacation Tracker really does is that it simplifies the leave booking process for any team. Whether a company is big or small, remote or collocated. It can be the solution you need to ease communication around vacation time and days off.
Try it for free today!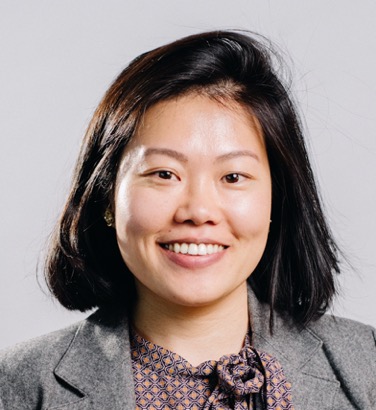 Shirley is a Vacation Tracker occasional contributor. She's held a few positions in communications, marketing and copywriting. When she's not at her laptop, you can find her daydreaming about her laptop and chasing the sun while people watching.