5 HR Software for Startups
Reading Time:
4
minutes
It's the first day of your vacation. Yesterday, you proudly said goodbye to the annoying sound of the alarm clock on your phone and stayed up late watching the latest season of The Handmaid's Tale. You didn't have that guilty feeling in your gut because you don't have to wake up early for work. You felt a bit sorry for your coworkers, however, you let that feeling go away quickly as it came. Because you know: you worked for it and you earned it. And now it's your time to rest.
However, you're woken up, much sooner than you should have, by the frantic buzzing of your phone. You pick it up and you suddenly hear a nervous voice behind it.
"Hello, Amanda. I made a mistake." Susan from HR says in a panic.
"What?" You mumble trying to sound as if she didn't wake you up.
"I made a mistake and approved vacations at the same time both for Reena and you. The boss is mad. Can you, please, come to work until we find a solution."
This could be a potential scenario if your company doesn't use HR software for tracking leave and time off. Startups are usually lacking in the workforce, meaning they have to be careful to manage their workload when some of the employees are on vacation. But that's not all, they have to be smart in delegating tasks to minimize the pressure on employees and maximize profit. That's why we decided to share with you 5 HR software for startups that will save time and max out on productivity and engagement.
Meet Vacation Tracker, an HR software for startups that will make an employee leave tracking seamlessly easy
Tracking employees' leave has never been easier. All we needed was a simple Slack integration to turn the HR nightmare into a seamlessly easy task. With Vacation Tracker, employees can send requests by simply typing /vacation into their Slack chat, following a few simple steps, and waiting until their request is approved. Once they finish sending requests, their managers will be notified and they can immediately approve or deny it.
Vacation Tracker breathes and lives startup and it's inclined towards conventional, but as well less conventional leave types. That's why, even though the default leave type is Vacations and Days Off organizations can choose among nine other leave types including sick days, jury duty, parental leave, and many more.
For startups who have multiple offices, or want to track leave separately for different teams, Vacation Tracker offers the possibility of setting multiple admins.
Vacation Tracker is among the ultimate HR software for startups and we're sure you'll love it once you try it. That's why it would be such a shame to miss trying out the first free 7-day trial. Would you agree?
Bamboo HR
comes to an "all in one" solution
There is HR software for startups specializing in one particular side of the HR manager's job, and there are the ones who try to combine a bit of everything. Bamboo HR falls in the latter group. This is a cloud-based system for HR which aims to automate more time-consuming processes and enable HR managers to focus on what's most important.
To its users, BambooHR offers employee training and tracking, e-signature to replace papers, performance tools, and easy reporting. What's best, there's a mobile app so employees don't have to bother to carry their laptops all the time.
Bullhorn
, a staffing software startup will love
Startups often have a limited budget. This means they should be very careful about who they hire and make sure they are recruiting the best talent. Bullhorn was made to help HR managers achieve that goal. This HR software for startups focuses on applicant tracking, streamlining the recruiter's tasks, and leveraging data to generate "staffing-specific actionable reports.
It's able to perfectly integrate with Gmail, Outlook, and LinkedIn, however, it's able to snag candidates' information from job boards. Bullhorn enables a unifying interview process: from scheduling to organizing notes and feedback as everything progresses.
Reward Gateway
is the ultimate HR software for startups to boost their employee's engagement
Employee retention has become one of the main buzzwords in today's business world. Mainly because employees became pickier than they were before. It's so easy for them to advance and upskill themselves to score a better-paying job within the company which nurtures them. Statistics say retention is the worst where employees are less engaged. Furthermore, one Gallup study found that more than 60 percent of employees feel disengaged at work.
To keep their retention levels in check, startups have to keep employees engaged. Reward Gateway is the ultimate platform for boosting employee engagement with solutions for recognition, surveys, and discounts.
There is more to the recruitment process than meets the eye. Besides searching for talent and interviewing them HR professionals usually conduct a candidate screening test. This means they check everything about them online and offline. It's a tedious and time-consuming task. That's why we appreciate the effort team of HireSelect software invested to make a one-of-a-kind HR tool for startups to ease up the screening process. They even hired professors from Harvard and with their insights they were able to make a tool enabling us to assess candidates in a more objective way.
They offer an aptitude test that measures things like critical thinking, problem-solving, and the ability to learn and apply new information. Then personality tests assess behavioral patterns and traits that affect an individual's workplace performance. And, lastly, they will enable startups to assess a candidate's skills to match the required position.
Which HR software for startups would you recommend?
We love that we live in the digital era! Everything is so easy to find – we're just one click away from all the information we need. However, we might have difficulty choosing the right things for us. There are just too many choices.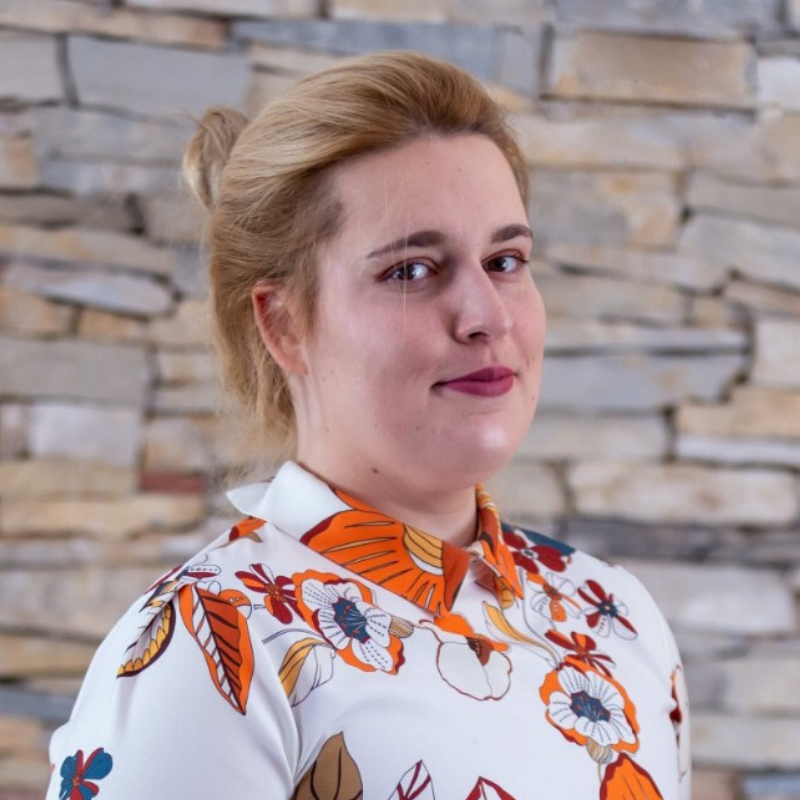 A cat enthusiast and a cupcake maniac, Ana is a freelance Content Writer passionate about HR, productivity, and team management topics. When she's not at her keyboard, you can find Ana in the kitchen, trying to make delicious cookies.