Employee Onboarding Process: Tips and Tricks
Reading Time:
5
minutes
Getting a new job can be stressful as much as it's a great experience. Yeah, you might be paid better, your work conditions improved and you accepted a higher role than the previous one… But, oh man, getting to meet new coworkers can be emotionally exhausting. When you think about it, all you do the first few months at the new job is adjust to your new work's dos and don'ts and try to prove yourself to others.
We might say it looks a bit like returning a lion's cub back into the wild. You are learning all over again how to function in a new environment. However, awesome HR professionals know how to make the employee onboarding process seamlessly easy. That's why we tried to collect their tips and tricks into a single article and present you with a full guide on the employee onboarding process.
You are a CEO and couldn't care less about the employee onboarding process?
Wait a minute. You can't be serious! Did you know some of the benefits of successful employee onboarding are decreased retention over time, improved employee engagement, and a boost in productivity?
But first, let us see what employee onboarding looks like in numbers. We've already discussed the importance of retaining good workers and the cost of replacing one.
Instead of worrying if one of them will leave you as soon as a better opportunity arises be sure to make a great work environment and start things first with a successful employee onboarding process. You'll have 69% more chances to keep an employee (and save money). What's more, researchers have shown companies who practice successful employee onboarding process experience greater employee engagement and the number goes up to 50 percent!
Do we have your attention now?
Then listen. The first tip for a successful onboarding process is to make a corporate family tree. Every one of us can remember a situation where, in a new environment, made the mistake of forgetting coworkers' names or even worse engaged in an awkward conversation with a stranger that turned out to be a CFO. The corporate family tree is a great way to prevent these mistakes from happening. You can write each employee's name on it, their interests and hobbies, and send a strong welcoming message to your new hire.
Or just send a discrete memo
First days at work can be pretty exhausting, and it's normal. New employees have to learn how things get to be done in the new company; they need to meet their coworkers and introduce themselves properly to them. And given a load of further information is unusually big, new hires tend to forget plenty of things. That's why sending a memo where they have all the essential information in written form is excellent. They won't be scared of forgetting something (such as the sick day policy to give as an example), and they will be able to focus on more important things.
Make them stay in the long term
Free will is divine. Companies get to choose their employees; however the same goes for them as well. Most people doubt the choice they made on their first day at work. And you're here to prove them wrong. Don't make them work on a long-term project. Instead, make them work on short-term tasks which will enable them to see that success is achievable. That way you're ensuring their productivity will be higher as well as their engagement and positive attitude toward the company from the start.
Assign them, mentors
Getting to know everybody is always a tough job to do. But, with a successfully implemented employee onboarding process, this shouldn't be a biggy. Just the opposite! Be sure to assign mentors to your new hires that will show them and teach them all about the company and its expectations. It will enable them to form better connections and will improve their future engagement.
Acknowledge their importance
One of the most unnerving things in life is when you come to your first day at new work, and they haven't prepared anything. They don't know where your seat is, and they didn't even prepare you with a computer. GAH! And when you know that almost 50 percent of people quit after their first day, you might say it's a rookie mistake. When you're expecting a new hire to come, be sure to prepare well and to have it ready on their first day at work. That way they will know their presence is expected and valued and will be happier with the choice they made.
Don't make it all about paperwork
Do you know what successful onboarding process differs from the unsuccessful one? Amount of paperwork for sure! What you shouldn't do on your employee's first day at work is to make it about paperwork. Instead, try to make a positive and welcoming environment and try offering them a handbook along with pre-prepared paperwork. Try to do as much as you can without their assistance and let them familiarise themselves with the new environment. There will be time for paperwork for sure.
Mini team building perhaps?
We already discussed the importance of team building and even suggested 30 team-building activities for you to choose from. An excellent way to make new employees feel welcome is to let them bond with the whole team. And what's the best way to do so than the informal team lunch or an unexpected happy hour? You guess – nothing!
Make them understand the importance of their work
The first few days, or even in some cases, months in the new job are great. It's so easy to get excited! New employees are energized and up to do anything they're asked to do. Even if it's the most boring of tasks! However, when the excitement starts to wear off, they will be interested to see the actual impact of their work. And you better have a prepared answer! Statistics show that there is as much as 65 percent of millennials who would instead do a less-paying, but impactful, job than have a high salary but a tedious task.
Tell a tale
Every company has its own myths and legends. And you're one step away from the successful employee onboarding process if you start sharing them with your employees early on. That way, you are enabling them to have a better insight into your company's culture and make a better picture of the place they came from. And you will actually help to break the ice and make it easier for the new hire to relax.
Don't be afraid to take feedback
Success hides in good communication. And if you want to make the employee onboarding process a success, you better communicate. Simple questionnaires or a brief talk will do. Be sure to cover all the big spots such as asking your new hires about the problems they might be facing, difficulties, and general impressions about the coworkers and the job. Be sure to ask them for their opinion. That will make them feel valued and give a boost to their engagement at work as a result.
What are you going to implement?
Leading a successful business is not easy. However, successful managers and business owners know they need to thank the people for their success. Be careful about who are you hiring and choose wisely. But never forget potential hires are able to choose too and you should try your best to retain them and make them feel welcomed and appreciated.
Every company out there is trying its best to improve its onboarding processes in order to retain its employees. You can stay ahead by following these few tricks we've shared with you, and by implementing tools that are easy to use and don't require a lot of training. The last thing your employees need is another tool that will take days to get used to. Vacation Tracker, for example, is a leave management tool helping you manage your team's time off in a few simple clicks. On the other hand, the adoption process is really simple as it will take only a few minutes for you to set it up and explain the tool to your employees. Feel free to take it for a free spin, as we offer a 7-day free trial.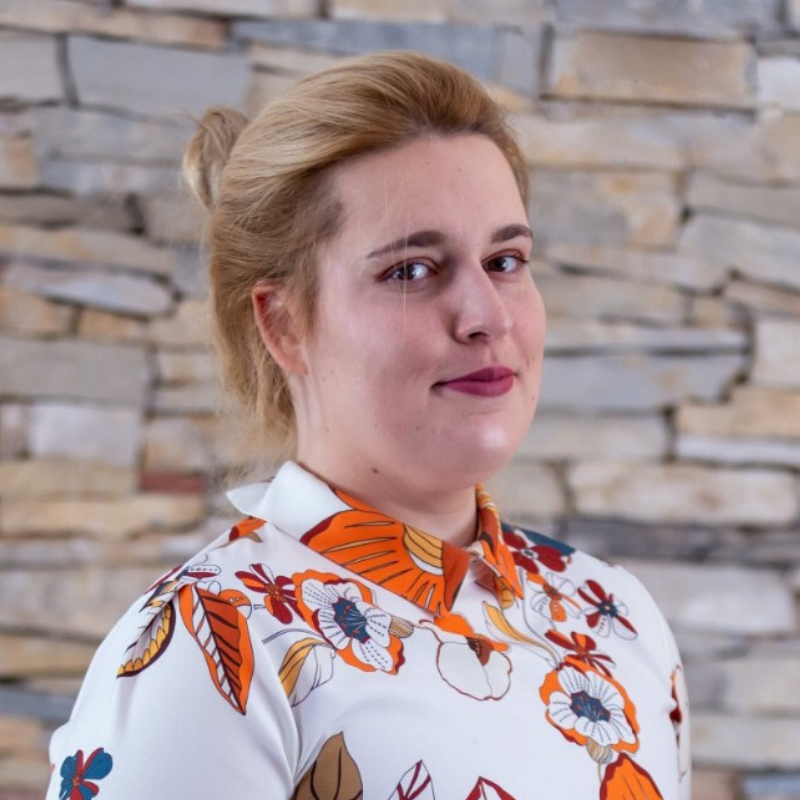 A cat enthusiast and a cupcake maniac, Ana is a freelance Content Writer passionate about HR, productivity, and team management topics. When she's not at her keyboard, you can find Ana in the kitchen, trying to make delicious cookies.