Microsoft Teams Leave Tracking Solutions
Reading Time:
4
minutes
We appreciate more flexibility in the workplace. The beauty of a more flexible schedule gives employees more possibilities to manage their own workflow in a way that fit their priorities and lifestyle while also staying productive and delivering projects on time without feeling too stressed out or overworked. As a team though, it can be a challenge. It becomes increasingly difficult to constantly monitor the comings and goings of team members on a daily basis. The same goes for managing employee leave. How can we know at all times which coworker is on vacation, on parental leave, took a half-day, or decided to work from home? Are there any solutions to figure all this out without disrupting the flow of productivity at work? If you work in a Microsoft Teams environment, here is an article that focuses on the possible ways to tackle employee time-off management.
Vacation Tracker

⛱ ⛱
Consider adding an app to your favorite workspace that keeps tabs on employee leave in a very simple way. Vacation Tracker is a Microsoft Teams leave tracking app. Easy to set up and use, you get to manage to leave efficiently without leaving the hub.
From the collaborative platform, you can easily request a leave, approve a leave, view your leave and your team's from the team calendar, and see how much leave you have left. Paid time off (PTO), sick days, maternity leave, vacation, half-days, personal unpaid days, holidays, work from home, and any leave you can think of, Vacation Tracker takes care of it.
The simple tool allows up to 25 custom types of leave that you can create to reflect the reality unique to your organization. Is your team a remote team? No problem. Are your team members located in multiple cities and countries? Again, no problem. The app accommodates different and customizable leave policies, locations, organization sizes, remote teams, various time zones, industries or vocations, work schedules, and calendars. From the administrator's dashboard, you can play with all the settings and time-off details including notifications.
To make things easier still, you can add the Vacation Tracker bot as a Microsoft Teams leave tracking tab on the top menu of your applicable channels if it hasn't been done already. You can try Vacation Tracker for free by signing up with us. For more information about Vacation Tracker for Microsoft Teams, click here. If you are looking to add more tools to the hub or explore more interesting apps available on the teamwork platform, read our article about must-have apps for Microsoft Teams.
Power Apps
The universe of Microsoft enables possibilities for you to build your own Microsoft Teams leave tracking process. One strategy is using Power Apps.
What are Power Apps? These are a collection of apps, services, connectors, and various Microsoft products to help you build personalized apps on your own to perfectly integrate into your workstation or operational business processes. Whether it is to automate repetitive tasks, enhance productivity workflows, manage an online business, or transition from manual to digital work protocols, Power Apps unlocks all such potential.
You don't need to be a code wizard or a professional developer to have access to powerful metadata and use it to your advantage. The service is there to support your endeavors with app design, make your app responsive on mobile devices on phones and tablets and manage admin environments with other functions such as Power Automate, Common Data Service Analytics, SharePoint, Power Apps Studio, and Dynamics 365 to name just a few. For instance, you can use Power Apps to manage leave.
Employees can create leave requests and submit them to their managers who will be able to approve or deny those leaves. In turn, managers can keep track of these requests in a unified view, look at the status of the request, holidays from the organization, and leave balance for each employee. You can find more information on Power Apps here.
Setting up Holidays in Microsoft Teams
Another interesting way for Microsoft Teams leave tracking is Teams Holidays.
The feature enables your entire team in the organization to schedule specific dates and times when team members are on vacation, or when they are not in the office. Create a holiday that is applicable to all your organization and employees. For example, New Year's Day. From the admin center, select the organization-wide settings and select Holidays. Make all the changes to fit the organization's holiday policy by choosing the specific date and time and save those changes to make each holiday created applicable to the entire organization's calendar. Find more information by clicking on the page about setting up holidays in Microsoft Teams.
It's important to mention that this solution might only track leave partially as it might not capture all the types of leave from all your team members. Vacation, for instance, unlike a holiday, may vary in terms of date, time, duration, and frequency within a given year.
HR tools
Time off management can be done by using human resources-related apps available for Microsoft Teams such as the Microsoft Dynamics 365 Human Resources app. The full package starting at $120 per monthly user provides many other HR tasks such as managing compensation and benefits, certification, training and compliance programs, as well as leaves and absence and employee data and analytics.
This page has more information on Microsoft Dynamics 365 Human Resources' complete features. For Microsoft Teams leave tracking, however, after installation, use the bot for a quick look at time-off balance, interact with it to ask what action you would like to take, like start a request for a type of leave, save a request as a draft if it hasn't been submitted yet, view more details on upcoming time off until the end of the year, etc.
You can also manage your draft requests and edit those you have started before sending them out for approval. In response, the approver can receive and approve the request on the spot as soon as they receive a notification from the Teams platform.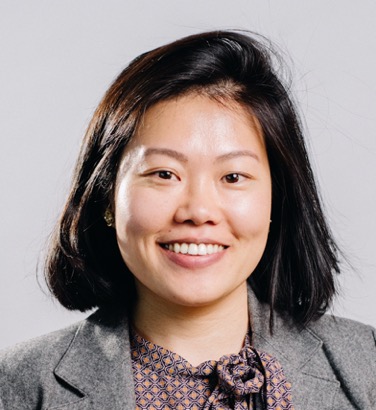 Shirley is a Vacation Tracker occasional contributor. She's held a few positions in communications, marketing and copywriting. When she's not at her laptop, you can find her daydreaming about her laptop and chasing the sun while people watching.