Microsoft Teams Video Conferencing Guide
Reading Time:
4
minutes
Hello there, Microsoft Teams users. Are you ready to video conference? No? Well, you're in luck! Here is a Microsoft Teams video conferencing guide. Cheer up, video conferencing is easy to learn and more enjoyable than you think!
First off, let's highlight some Microsoft Teams video conferencing features for effective teamwork and communication: high-definition video calls in 1080p with up to 250 callers, screen and file sharing, chat, and search, recording, background options, 250 available apps, accessible via tablet or phone… You can also collaborate on the same documents and have all the changes saved in real-time, and invite guests to join the call even if they do not have a Teams account. Eager to see for yourself?
Join in
The first thing in this Microsoft Teams video conferencing guide is how to join a meeting. There are several ways to join a meeting in Teams: by link, from a calendar, in a channel, from a chat conversation, or by calling in. When you receive a link from an invitation to attend a web conference, you will join the meeting automatically if you are already logged in to your Teams account or be brought to a page to join via the web or to download the app. To join from the calendar, select Calendar on your left side menu and click Join from the meeting displayed.
From the calendar, you can click on the event to view all the details, such as attendees and files, and RSVP. The calendar has multiple viewing options: you can view your appointments and meetings for the day, the week, or the month. To join a channel, you will see an invitation for a meeting that takes place in that channel, click Join. To join from chat, go to Conversations and select your meeting from the chat list showing at the top of the chat and click Join. To join by calling in, you don't need to be on Teams. From your phone, join the meeting and dial the phone number and conference ID provided in your invitation. Child's play!
Using Video
The Join button will appear five minutes before the meeting begins. When someone has joined the meeting, the event on your calendar will change color to indicate someone is online. Once you click to join the meeting, a settings window will show so you can choose camera and mic settings preferences before joining the meeting live. Background effects are also available. Blur your background or select a background picture as you wish! During the meeting, you can adjust these preferences by muting/unmuting yourself or turning your camera on and off. (Mute yourself if you are the active presenter!) Once you have joined the online call, you can see up to nine video streams at once. If there are more attendees with cameras turned on, they will show based on whoever's speaking. For attendees with the camera turned off, their profile picture will show. Easy peasy!
Schedule a Teams Meeting
Another important element in this Microsoft Teams video conferencing guide is how to schedule a meeting. You can schedule a meeting in Teams from Calendar or a chat (by using 'Schedule a meeting'). When you click New meeting, a scheduling form will pop open so you can fill out all the details needed for your meeting without missing anything. To find out the availabilities of your teammates, use the Scheduling Assistant. If you want the meeting to show on a channel, type in the name of a channel in the 'Add channel' field. Once the details are entered, click Save. It will show on your calendar and send an email invite. If you want, people outside of your Teams are welcome to join, provided you have their email addresses. They will get a link to the meeting. Lemon squeezy!
Share your screen
Other than the mic and camera button, there is also a Share button. As a presenter, once you click, you can decide what to share specifically: your desktop, a specific window, a PowerPoint presentation, a file, etc. Once selected, what you have selected to share is surrounded in red. Once done, you can end sharing your screen by clicking 'Stop sharing'. During the presentation, as a participant, you can view the other slides of the presentation without disturbing the presenter or the meeting, and sync to go back 'To presenter'. Walk in the park!
Multitask
You can keep using Teams while on a Teams meeting. Click outside of the meeting, and the meeting will become a smaller window and the top of the app. To return to the meeting, click on the meeting window. Piece of cake!
Produce a Live Event
If you are up to the challenge, this Microsoft Teams video conferencing guide introduces how to produce a live event. If you are the event organizer in Teams or have been assigned the role of Producer, producing a live event is also possible in a teleconference. Creating a live event is exactly like scheduling a meeting. Instead of New meeting, select New live event. As a producer, before the meeting starts, click Join and turn on your camera. Once joined, you are in set-up mode (pre-live). From the producer's screen view, there are three main areas: Live Event on the left; Queue on the right; and the other upcoming items at the bottom. Life Event surrounded in red on the left is the current view of what your audience is looking at.
To add content, select the Share button to choose the content you want to show first. Bring it to the Queue. Then click the button 'Send live', and that first content will show on the left, ready to start. Then select what you want your audience to see next, which will appear in the Queue. Select in advance the remaining video feeds you want to share during the live event at the bottom. Ready to start? click Start. A safety window will pop up, click Continue, and ta-da, your first content is broadcasting live. To know more about producing live events, click here. A breeze!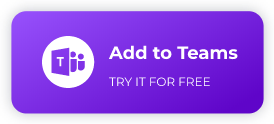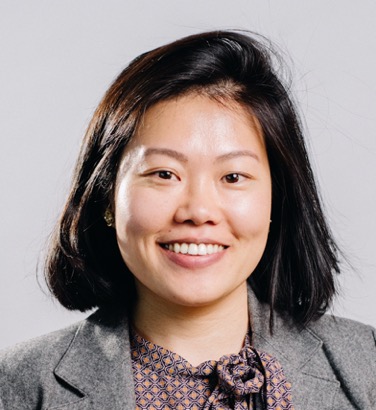 Shirley is a Vacation Tracker occasional contributor. She's held a few positions in communications, marketing and copywriting. When she's not at her laptop, you can find her daydreaming about her laptop and chasing the sun while people watching.