Best Online HR Management Tools
Reading Time:
3
minutes
HR managers are our heroes! Not only do they have to actively participate in developing and managing the company's culture, but they are also recruiting new hires, managing benefits and payroll, mediating sometimes very complex relations within the company and they're participating in the training and onboarding process. Frequently switching hats, HR managers are often working long hours. All of this makes them prone to burnout and stress. Luckily, we have various tools which can help them do their job more efficiently and save energy and motivation on more important tasks. That's why we decided to give you a list of the best online HR management tools for your business.
If you're wondering what's the best way to prevent employee burnout we have an answer. It's a regular vacation! Vacation Tracker comes as an easy-to-use and clean solution for small to mid-sized businesses and enterprises when it comes to employee leave tracking. With Vacation Tracker time to send and approve leave is reduced to a minimum. For multiple teams, there's an option of setting different managers for each team. Additionally, organizations can choose among nine different leave types and policies. What's more, it doesn't cost you anything to try it out because Vacation Tracker offers the first 7-days trial period.
Paycor is among the best online HR tools for your business. Cloud-based it enables businesses to track the whole employee lifecycle. That includes recruiting, onboarding, time, and attendance management. Further, Paycor enables organizations to manage payroll and benefits as well as compliance reporting. However, what we don't like is the lack of customizable options when it comes to reports as well as the inability to make custom-made polls.
Workable is an online hiring tool that provides powerful insights to HR teams actively searching for new hires. This software promises it will help HR managers recruit better. All that by sourcing and suggesting candidates, simplifying the decision-making process, and streamlining hiring. This is one of the best online HR management tools out there! It offers interview scheduling, background screening, job posting and helps with an employee onboarding process.
Performance pro comes as a cloud-based HR performance appraisal solution promising to deliver simple and effective evaluations. This HR tool will enable teams to boost their engagement, motivation, and productivity. All of that by offering powerful insights into employee performance and allowing managers to award high achievers. It comes with customizable templates, activity dashboards, writing assistance, and reporting which allow managers to measure competencies.
There are a few things in life we should always take seriously. To be more precise, we are thinking about HR and payroll. That's why many organizations opt for software to manage payroll most efficiently. And that's what SurePayroll does! This software allows organizations to manage their payroll seamlessly.
Employees can be paid with printed checks or direct deposit at no additional cost. What we love about SurePayroll is the fact it offers flexible payroll options ranging from next-day and same-day payroll processing.
TalentLyft is the world's most complete talent acquisition software. TalentLyft is the only recruitment software that offers all the features employers need to find, attract, engage and hire top candidates. In other words, TalentLyft is a full-stack recruiting software that integrates Applicant Tracking System, Recruitment Marketing Platform, Sourcing, and Talent CRM solution under one powerful platform.
Armed with all the TalentLyft's powerful features, employers can automatize their boring, administrative tasks and focus on what's truly important – building relationships with candidates and providing a great candidate experience.
Do you like what you see?
Our mission is to help organizations and businesses of all sizes scale their business! Additionally, we want to help them save time doing tedious and time-consuming tasks. That's why we decided to search the web and present you with the best of the best when it comes to online HR management tools.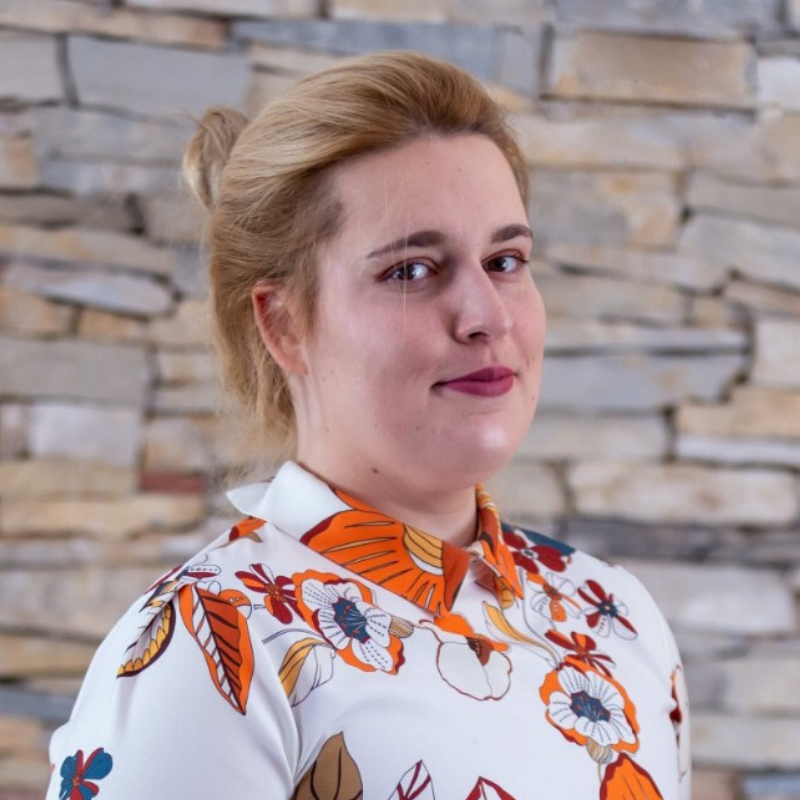 A cat enthusiast and a cupcake maniac, Ana is a freelance Content Writer passionate about HR, productivity, and team management topics. When she's not at her keyboard, you can find Ana in the kitchen, trying to make delicious cookies.