Project Management Apps for Slack
Reading Time:
3
minutes
On paper, project management usually looks like the necessary cost. To clients, hiring a project manager oftentimes looks redundant, as they perceive them as people who're constantly telling others what to do, distracting them in that process. However, the truth is, project management really matters and it makes a difference in the team's dynamic.
In reality, it seems like companies cannot afford not to have a project manager. Because guess what, who will be there to navigate through rough patches, motivate the team, and control deadlines? Who will be there to ensure employees aren't burned out and that everything is under control?
If you're still unsure whether you need to hire a project manager, a good idea would be to try some of the project management apps (and there are quite a few) and get first-hand experience on how they can improve your workday.
That's why we decided to help you out on this journey and provide you with the best Slack project management apps your team can use.
Slack conversations can be jammed pretty quickly, making important information impossible to find. Luckily, Standuply comes as a Slack project management app that establishes an internal Q&A system to gather and keep all the essential information together. In case some questions didn't get answers, Standuply provides the opportunity for those who know the answers to record them or write them down and share them with others.
Even though every team can use Standaply, it's definitely the most useful for remote agile teams who need to coordinate the workload. What's best, the tool is quite affordable – it starts at $7.00 per feature, per month and even has a free trial.
Asana is one of the most used project management apps teams around the globe love. This tool enables teams to improve their productivity by streamlining their work processes. It allows them to assign and create tasks and track them from their creation to their completion.
Another great perk Asana has is the possibility to break bigger, more challenging tasks into smaller, easier-to-achieve chunks and assign them to different team members.
Furthermore, Slack users can turn their chat messages into tasks, or take an action within the app, without even having to leave it. Plus, users can capture conversations in Slack and turn them into a task or even add them to an existing one.
Todoist is a great task organizer tool for Slack that can be both used individually and with a team. It helps users to track their projects much faster and easier, without even having to leave their Slack dashboard.
What's more, this app comes in a free version as well, for up to 80 projects with 5 people per project – which is handy, since you can try it out and get used to it before you switch to a paid plan.
By using Todoist, teams will never miss a deadline since recurring due dates help them build habits and remember when they are. Furthermore, a notification system that alarms every team member when the task is done, allowing everyone to be in the loop. Lastly, the feature that allows users to highlight the most important tasks during the day/week helps teams prioritize what's important and tackle tasks by priority.
And for the ones who want to track their progress every month, Todoist offers comprehensive charts, providing valuable insights into each team member's productivity.
ClickUp is one of the most recent project management apps in the market teams can use both to manage their workload and collaborate on them. It's made as a solution that will boost employee productivity regardless of the department they're working in. What's more, team members can manage projects and tasks in a few different ways, using waterfall, Scrum, or another type of custom method they prefer.
ClickUp has various features for project management including checklist templates and task dependencies, but also goals, sprints, and an agile board view. Furthermore, it also has a time management tool that can be used to schedule time, manage team capacity, organize calendars, and track milestones.
However, one of the most useful features of this software includes tools that improve team collaboration. ClickUp allows collaboration detection, real-time editing, mentions, and users can edit comments, capture, markup, and edit screenshots. It also has team reporting features and progress percentage that allows seamless project completion.
Much like Asana, Trello is another great tool teams around the globe use to streamline work processes. It's essentially a task-management and collaboration tool that allows teams to organize their workload on boards, share comments and assign them to different team members.
Like Asana, Trello also comes as a Slack integration, which is extremely handy for teams who don't want to joggle between multiple apps during their workday.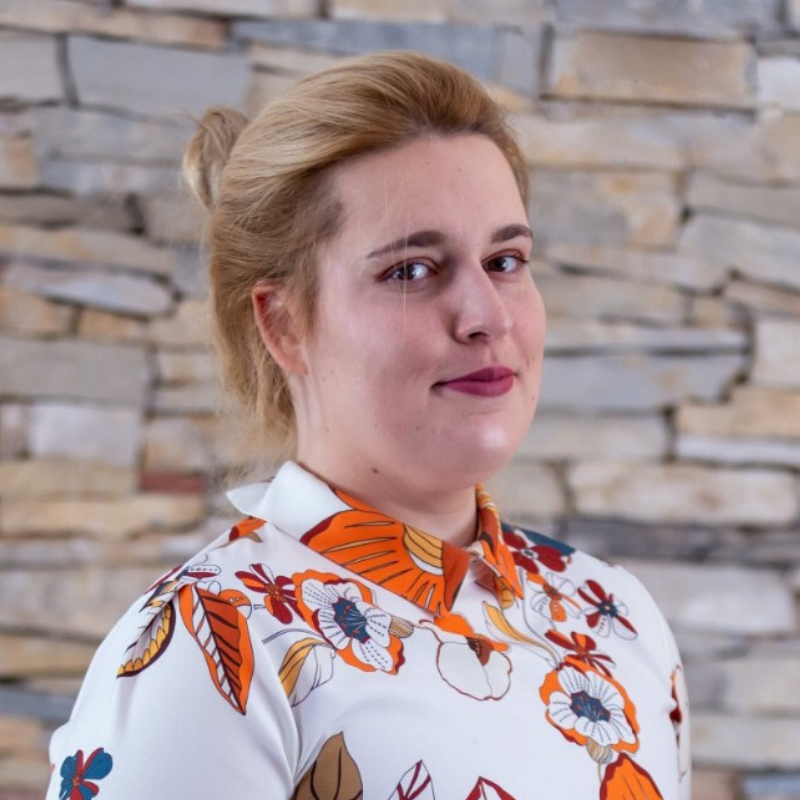 A cat enthusiast and a cupcake maniac, Ana is a freelance Content Writer passionate about HR, productivity, and team management topics. When she's not at her keyboard, you can find Ana in the kitchen, trying to make delicious cookies.