10 Tools for Tracking Your Remote Team's Productivity
As a manager, do you often wonder what you can do to affect your remote team's productivity?
In general, it's not easy to manage a co-located team. Therefore, it is even more challenging to manage a remote team. Moreover, employees can be located in different parts of the world. They may be operating from different time zones.
In a complex situation like that, what can a manager do to track his or her remote team's productivity? How can he or she set expectations so that all remote workers are treated equally and impartially?
Fortunately, a number of different cost-effective and useful software exist to help you manage your remote team. In this article, we will guide you through just ten of these productivity-boosting tools.
Unsurprisingly, a lot of these tools have to do with managing people's time. Whether it's tracking their leaves or managing how much time employees spend on various tasks, apps, or sites, these tools will certainly help you get the most from your remote team.
Why Should You Track Your Remote Team's Productivity
Again, as a manager, you must already have some idea about why you would like to track your remote team's productivity. However, let's take look at some of the main benefits of putting in place software to monitor your remote workers.
Contrary to popular belief, monitoring output is not at all the same as micro-managing. Employees who understand and appreciate the work that they do will enjoy feeling accountable for their daily output. In turn, this will lead to increased and maintained motivation.
Furthermore, with the right time tracking tools in place, remote workers have solid proof of the time they have put into different tasks. This allows workers to compare their output amongst themselves. In some instances, it even fosters a spirit of friendly competition.
An additional benefit of having the right tools is that your organization can truly be remote team-friendly. A lot of companies tout being remote team-friendly when in reality they have a very poor setup to track a remote team's productivity.
Finally, using the right employee tracking software reduces the time an HR team or a manager has to spend on time-tracking or task management. The tools take care of these time-consuming administrative tasks. Therefore, the manager can focus on what's important to the organization, and be more productive as well.
For each of the ten tools, we will briefly explore the pros and cons, including some takeaways about pricing and customer feedback.
Toggl: To See If Your Remote Team Is Working
The Toggl software can be used for task management and time tracking alike. It can be integrated with many different apps and project management software.
One of the main pros of the software is its intuitive user interface. Another is its reliable customer support. It also offers very easy-to-export reports for analysis, in PDF, XLS, or CSV file formats.
Unfortunately, customers also report that the app can be glitchy at times. Moreover, the starter plan is considered by many to be quite limited. To take advantage of the full capabilities of this software, you would need to get a Premium or an Enterprise plan.
Vacation Tracker: To Track And Record Any Type Of Leave
Vacation Tracker is a Slack integration that allows teams of any size to book their leaves directly through the Vacation Tracker bot, directly on Slack. It's not only convenient, but it also saves time and resources.
It's got great features to keep teams on the same page. A user-friendly Dashboard helps to track when employees are out of the office. Moreover, notifications can be set up to inform teams of upcoming leaves. This insures that proper planning happens and that leaves never have to affect a remote team's productivity.
The reported pros of this app are its excellent customer service and its flexibility. It can easily be adapted to any organization's leave policy. Moreover, their customer service team is constantly listening to and acting on customer feedback.
The main advantage of this app is that now it's integrated with other collaboration tools such as Microsoft Teams or Google Workspace.
Time Doctor: A Comprehensive Time-Tracking Solution
Time Doctor is great for tracking a remote team's productivity, because they cover all of the basics. The app offers tracking of tasks team members are working on. The app can also track the time team members log in and out of their work tasks. It can track the sites they are visiting. It can keep a log of billable hours.
Hence, it goes without saying that the pro of this software has loads of great features. However, a con of this solution is that it may be best suited for freelancers or entrepreneurs. Indeed, it may have too many features for a manager of a remote team.
RescueTime: Track Productivity In The Background
RescueTime is different from other apps, because it runs in the background. It can provide a detailed analysis of a remote team's productivity, by tracking time spent on particular sites or tools.
A pro of this software is that it is simple to use and requires no set-up time.
A con of this solution is that it serves only one simple function. It can provide analysis and recommendations, but interventions or real change still require hard work on the part of the manager.
Harvest: To Invoice Clients Efficiently
Harvest is great for companies that work on multiple projects for different clients. While it offers time tracking, its best capability is that it simplifies the invoicing process.
The most commonly referenced pro of this software is that it integrates with a lot of different tools. Yet, a con of this solution is that it is on the costlier side. However, that is something to expect for such professional invoicing capabilities.
Everhour: To Track What Remote Teams Are Doing
Every hour helps track any remote team's productivity, by accounting for every hour of work. It even allows clients to view the time reports, so they can easily see how time is being spent on their project.
A pro of this software is its various browser extensions that offer easy accessibility. It also offers unparalleled transparency. A con of this solution is that it while it facilitates team management, it does not track possible distractions.
Proofhub: To Simplify Your Team's Everyday Tasks 
ProofHub is an all-in-one Project Management, Team Communication, Task&Time Management, and Collaboration Software that brings together everything a team needs to stay in ultimate control of their tasks, project, clients, and communication.
It simplifies the way teams manage their everyday tasks, whether they are working remotely or under the same roof.
ClickTime: To Manage Available Resources
ClickTime is in between a time tracking and a project management app. It lets you see, in real time, who's working on what, so that you can manage your resources. It offers different metrics to measure workload and performance. Its centralized dashboard helps you get a bird's eye view of your remote team's productivity.
A pro of this software is the sheer amount of possible reports. It's the perfect app for any analytics fans. Yet, a con of this solution is that it can be overwhelming and slightly complicated. Moreover, all of these reporting capabilities do come at a price.
Hours: To Simply Track Time
Hours is a no-frills solution to track time for various tasks. It comes with simple features such as notifications, and synching capabilities between various Apple devices.
A pro of this software is its simple and clear interface. However, a con of this solution is that it is only available for iOS and macOS.
 Timeneye: To Keep Track Of Productivity
Timeneye keeps track of time and tasks simply, and even offers some project management capabilities. In fact, provides a useful calendar view to track project progress.
A pro of this software is that its interface is easy to use and has a user-friendly onboarding process. Unfortunately, this is not the best solution for teams, as it can get rather expensive.

Free 7 - day trial
No credit card required. Cancel Anytime.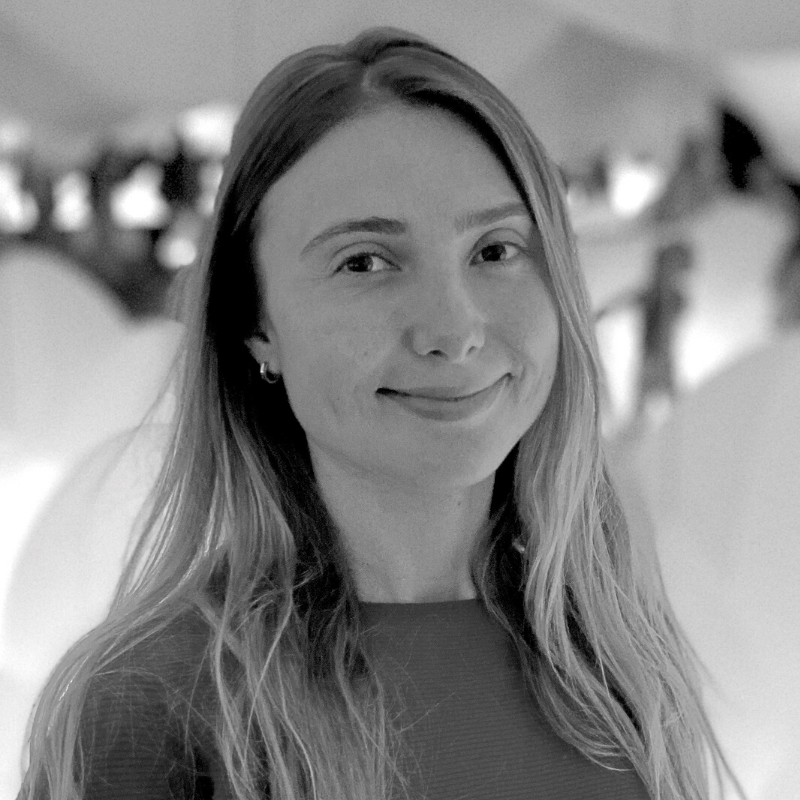 Kristina recently left behind fast-paced life of Human Resource Business Consulting to freelance as a Content Writer. A regular Vacation Tracker contributor, she can be found working remotely from her home in Montreal, usually while eating a variety of snacks.