The 5 Best HR Tips Every HR Manager Should Know
Reading Time:
3
minutes
Most people would agree that HR is the backbone of every business.
After all, being in HR is more than just being dressed in a suit, sitting behind a desk, and making sure that everyone in the office is following the rules. A successful HR manager is an expert at managing human capital — positioning people at the center of their organization, and maximizing their potential.
But how exactly do you get there? Where does one start if one doesn't have much experience? What steps should you take to get there? We're glad you asked. Here are 5 HR tips every HR manager should know about.
HR Tips every HR Manager Should Know
Know what your employees are looking for
One of the most important HR tips for managers begins with the very first time they see an applicant. And that would be during the interview process.
No HR manager is a stranger to the preliminary screening that most employees go through before an interview. They don't realize that they can use this information to their advantage by getting to know the candidates better and understanding how they will benefit their organization. A candidate's CV and cover letter can help you get insights into what they're looking for and help them understand what role your company can play in reaching this goal.
By doing so, the HR manager will also understand how attentively the applicant reads the job description and how interested he or she is in the job. This will help you create more loyal employees in the long run!
Boost employee engagement at work
Most HR managers are always on the lookout for fresh talent and often forget about the old ones they've already hired. This can make older employees feel neglected and disconnected from their purpose and role in your organization. Furthermore, this may even diminish your employee retention rate. In order to solve this issue, you should use this HR tip to create a culture in which employees feel valued and respected at work.
Set up fun little games or trivia nights. Give your best team player an 'Employee of the Month' award. Start hosting weekly Happy Hours or host social nights where your employees can get to know each other outside of work. The options are endless!
In addition to rewarding and stimulating loyalty, this will also make your workplace more fun for all.
Develop a handy employee handbook
You've just hired your first employee. What do you do next? You build an employee handbook.
Employees are your most valuable assets. If you treat them properly, they'll walk the extra mile for your business. You can spice up your employee onboarding process with this HR tip.
The human resources department plays an important role in hiring, managing, and supporting employees. They're responsible for ensuring their staff members feel valued and respected by the company.
Creating an employee handbook or guide can save your new employees tons of hassle in navigating a new workplace. As we all plan our return to office schedules, your new employees will benefit tremendously from having a handbook that outlines everything they need to know. And, making an employee handbook is also a great way to make sure you cover all your bases!
Be flexible
The first thing that attracts a new employee is a good salary, but the working conditions are far more important. Stress and overwork can lead to a person leaving a company sooner than expected.
So as an HR manager, it's very important to be flexible with your policies and benefits. You should focus on the things that matter most to your employees, such as compensation and career advancement opportunities. Next, ensure that your benefits package and compensation are competitive.
Ultimately, these HR tips aim to provide people with a feeling of protection and appreciation. Therefore, HR managers need to draw up vacation lists, provide flexibility in timing, and perhaps even provide wellness programs and paid sick leave to employees. Little things like that will help increase employee satisfaction and loyalty.
Place an emphasis on communication
In the era of remote and hybrid work models, it's important to be proactive and establish a set mode of communication for everyone within your company.
Remote and office workers should have access to the same online workspace to ensure smooth, coordinated work. The most popular programs are currently Trello, Slack, MS Teams, etc. In a department-based communication environment, employees can share information, assign tasks, plan projects, and hold meetings with each other. Direct communication ensures that any message or order is received by the addressee.
This will help your company stay coordinated on all fronts and allow teammates to communicate effectively, whether they're working from home or the office. Furthermore, using these team communication tools will also allow you to take advantage of external leave management software such as Vacation Tracker!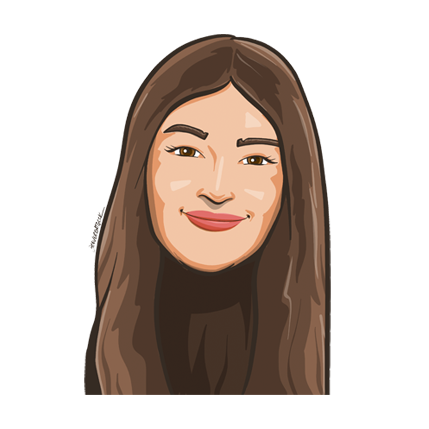 An avid writer and aspiring marketer, Snigdha is a student at Concordia University's John Molson School of Business.