The Best Slack Integrations to Try in 2021
Reading Time:
5
minutes
Effective communication comes with undeniable benefits. It helps in fostering good relationships between team members and management, improves employee morale, and increases the team's efficiency.
Given the fact that many companies switched to remote work in the past decade, business owners and team managers had to think about ways to communicate more effectively even when they're physically apart.
Since its release in 2013, Slack has become one of the most popular tools teams around the globe use to communicate and share ideas. Today, it has more than eight million users, with three of them on a paid plan.
As a team communication tool, Slack comes with a wide variety of features that cater to the needs of most diverse teams, since it reduces the need for juggling between multiple applications to get things done. What's more, Slack comes with hundreds of integrations that make the workday much easier and more efficient.
As avid Slack users, we decided to provide you with the best slack integrations to try in 2021 that will help you become even more efficient and productive.
Leave management is an important, but time-consuming and tedious task. Luckily, if your workspace uses Slack as its preferred communication tool, Vacation Tracker will come to the rescue.
This simple tool makes leave management a breeze, since requesting and approving employee leave takes seconds to do. To request a leave, all employees have to do is type /vacation in their Slack account, and send it to their managers after filling in a few short questions. Once they do it, managers will be instantly notified, and be able to approve it or deny it without breaking a sweat.
Through Vacation Tracker's Admin Dashboard, managers (or Approvers) will be able to see the available workforce at any given moment and avoid employee leave overlapping. Also, Vacation Tracker offers more than nine leave policies to track, which is great because you can customize it to your business's needs. Lastly, you can try a free 7-day trial version of this app, and ensure no dime is wasted. Just sign up for it!
Asana is a great project management tool that comes with Slack integration as well. It allows teams to streamline their work, assign and create tasks, and track them from their creation to their completion. What's more, this tool allows teams to break bigger, more challenging tasks into smaller, easier-to-achieve chunks and assign them to different team members.
When used as a Slack extension, Asana allows team members to turn Slack messages into tasks, or take an action within the app, without even having to leave it/
An interesting feature all Slack users in dire need of a task manager will love is the fact that Asana integration for Slack allows users to capture conversations in Slack and turn them into a task or even add them to an existing one.
Lastly, teams can sync Asana projects to Slack channels which allow teams to take any action without even having to leave Slack. Notifications will be made in the channel when the following changes are made to the project.
Time tracking is essential in everyday life, but in business as well. If we don't know how we spend our time, we won't be able to decide whether we spend it smartly, nor we will be able to attend to the most demanding ones promptly. Time tracking also allows companies to manage payroll, avoid unnecessary costs, allocate resources, and provide a more flexible schedule to their employees.
TimeDoctor is a great time tracking and employee monitoring app that comes as a Slack integration too. By integrating TimeDoctor with their Slack account, companies will be able to receive notifications whenever an employee starts working on a task, track the time needed for task completion, and receive updates when tasks are completed. Furthermore, to its users, TimeDoctor allows them to assign specific recipients for notifications, as well as track websites and apps used by employees.
If you're frequently thinking about how you'd make use of Neville Longbottom's Remembrall, then you might be in dire need of Wonder.
Wonder is a reminder tool that comes as a live chat, where you can tell the app to remember some things and remind you of some time. Or it can help you and your team retrieve the information at any given time.
When used as a Slack integration, Wonder brings up the information you instructed it to remember in between Slack conversations. It also helps in saving important team information but keeps personalized memories visible only to certain team members. Lastly, to avoid confusion, team members can categorize information, which will help them find what they need faster.
If you manage a growing team, or you already have a sizable workforce, Tettra is for you.
Tettra is a Slack integration that helps companies build a common knowledge hub, ensuring that important team data doesn't get lost in a pool of information. Furthermore, by using this app, the workforce can ensure that team members can access the right information at the right time.
Doodle Bot is your personal scheduling assistant. This tool suggests ideal meeting dates and times by comparing the calendars of other team members and polling them. What's more, its "Book It" feature allows managers to select and create team meetings without team member approval. This app helps managers and employees to create a participant list, set meeting descriptions, and see status updates.
For workplaces that have employees across the globe, Slack Scheduler becomes the perfect tool. This app allows its users to schedule their messages via a slash command in Slack and teammates can use it for repeat messaging, send messages adjusted to individual time zones, multichannel messaging, and mass message deletion.
By Glassdoor's research, a great onboarding experience improves retention rate by up to 82 percent. If you want to secure a good onboarding experience for your employees, then Greetbot can help.
This Slack integration allows users to share essential documents and websites with new clients or employees. It also enables admins to assign specific employees and put them in charge of guiding new team members through the welcome process.
It's a well-known fact that employee recognition is important if you want to increase the level of a team's productivity, and reduce employee turnover.
Evergreen is an app that's dedicated to peer-to-peer recognition based primarily on gamification. The idea is that when each user sends a recognition to another team member they're awarded virtual "seeds". Each user can give out three seeds every week, and show their teammates how much they appreciate them.
Since the beginning of the pandemic in March 2020, Zoom's use has skyrocketed. However, did you know you can host and join video Zoom meetings via Slack's interface?
Now, with Zoom integration for Slack, team members can turn any chat message into a one-on-one or group video, or audio-only call. Furthermore, they'll also have access to meeting summaries in Slack, including the attendee list, and the date and length of the meeting. Considering all the features and conveniences it brings, we understand why Zoom is one of the best Slack integrations to try in 2021.
These are the best Slack integrations to try in 2021
The past year changed us in so many ways. Even though it brought a lot of uncertainty, it definitely taught us great lessons we'll keep and apply in the following year. It seems that remote work will stay even in the post-pandemic world, and we have to be prepared for it. As a great communication app for remote teams, Slack will continue to be our number one ally in keeping teammates together. Luckily there are plenty of integrations to make our workday even better. Which one will you try?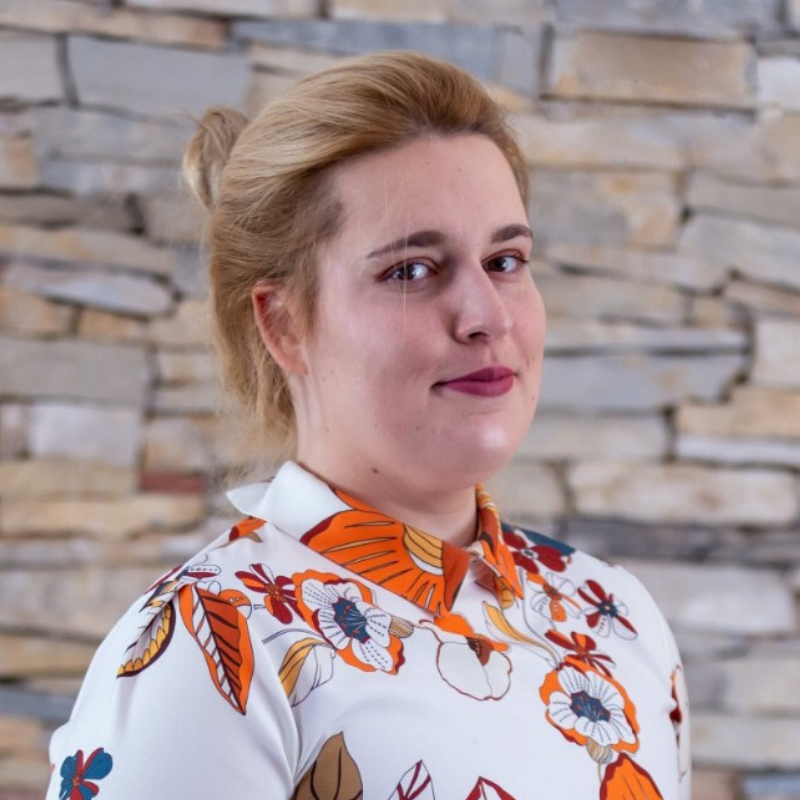 A cat enthusiast and a cupcake maniac, Ana is a freelance Content Writer passionate about HR, productivity, and team management topics. When she's not at her keyboard, you can find Ana in the kitchen, trying to make delicious cookies.