The Ultimate Slack Checklist
What comes to mind when you read the words ultimate Slack checklist?
Did you think of a to-do list for Slack? Or did you imagine a Slack add-on that could help you draft lists of tasks right on the Cloud-based collaboration tool?
How about when you think of Slack? Do you immediately think of your office's communication tool? Or do you also think about some of the great integrations that are available for Slack? Some of these integrations are so important to teams, that they cannot separate the two tools from one another.
Third-party apps for list-making in Slack do exist, of course. But they will not be the topic of this blog article. This article is more about all of the things we wished we knew about Slack when we first started using it! It's also a relevant read if you are considering getting Slack for your organization.
The long and the short of it, is that you should!
However, you should also read on to find out which elements we have decided to include in our ultimate Slack checklist.
What is a Slack checklist and why might I need it?
Slack is possibly the quintessential team communication tool of the decade. When our start-up picked Slack as its main collaboration tool, we wished that Slack had come with a checklist. We realize that not all members of our team are equally curious or knowledgeable about Slack.
It's not necessary for all employees to be familiar with Slack's origin story, customer base, or best practices. However, if you are a manager and have chosen to implement Slack with your team, you might want to go through the basics in this ultimate Slack checklist.
This checklist will take us through some of the above-mentioned basics of Slack.
How and why did Slack come to be?
To begin, Slack launched in August 2013. The developers of the tools have continued to make improvements to them by releasing new features.
Not many Slack users know this, but Slack was originally developed as an internal communication tool by and for the team working on the computer game "Glitch".
Slack later added voice and video calling to its platform. Paid tiers can even have group calls with up to 15 members on the call. The focus of the platform has always been workgroup collaboration.
Another interesting figure is that 200,000 developers are currently building Slack-based applications. We will cover some of these useful applications as we move through our Slack checklist.
A Cloud-Based Collaboration Tool for Teams
To put it simply, Slack is a cloud-based collaboration tool for teams. It was created in order to replace the email chains of the past. It makes sending messages between teams much more efficient. Slack operates like an IRC (Internet Relay Chat), where the formalities of email communication are not expected.
Team members can communicate in different team channels or in private, at their convenience. There is no need to manage mailing lists. It is the perfect tool for an organization that values quick replies and getting the ball rolling.
Slack has been made to integrate with a wide variety of third-party services. These services add useful tools for teams that can draw significant benefits. For instance, tools such as Google Drive or Dropbox can help to share and track a variety of documents. Social media platforms, such as Twitter can be synched with Slack for faster content sharing. JIRA, the project management platform, also had a Slack add-on.
Moreover, there is a considerable variety of HR tools for Slack. Some of these may be rather well known, but there may be some others you may never have heard of. Those little Slack-based apps could be just the right tools for your team. Vacation Tracker is just one example of a quick and easy HR solution for leave requests and time off tracking.
The great advantage of Slack is that it can run on nearly any modern browser. It can also be downloaded in an app version, on Windows, Mac OX, and Linux. Mobile apps are also available.
Who is using Slack?
In September 2019, Slack had 10 million daily active users across its platform. Talk about a success story!
Any organization, team within an organization, or group of people can use Slack. Slack's essentially free to use. As long as you are happy with a file storage limit of 5 GB total and with only integrating up to 10 third-party apps, you can add as many users as you want without any cost. However, with only 10 third-party apps to add to your Slack toolbox, you better make sure they're the right tools!
Slack's paid plans to come with additional features. There is a Standard plan priced at 6.67$ per user, per month. This plan has the advantage of allowing an unlimited number of integrations, and a few other interesting features. It's ideal for mid-size organizations.
Then, for larger organizations, Slack offers the Plus plan, at 12.50$ per user, per month. This plan's highlight is the SAML-based single sign-on and compliance exports of message history. It's best suited for organizations that operate in a highly regulated industry, or that need a more robust security level.
Ideal for Remote Workers
Any organization that requires an extensive level of collaboration between its team members is using Slack. It is particularly useful for workplaces that allow remote work, or that employ remote workers. It's safe to say that Slack has helped to make remote work possible for many companies and individuals.
More client-focused businesses or businesses that are still functioning in a more traditional manner may not be on Slack at the moment. However, those teams may have other means of communication, such as email or text message threads.
Slack surveyed some of the adopters of their software and found out that organizations go through some changes after they adopt Slack. According to the results published by Slack, the number of emails generated by teams that start using Slack tends to be cut by 48.6%. That's a lot of time spent drafting emails.
Users also reported that meetings were reduced by 25%. Clearly, there are some amazing benefits to adopting Slack, in terms of team communication. Yet, there are so many more benefits that Slack can offer, through the integration of third-party apps.
How is Slack being used by highly effective teams?
First of all, one of the top most important features in Slack is the "starring" of important messages. Just like flagging the message in Outlook, or putting a start on it in Gmail, this feature allows you to find the message more easily in the future.
That's just one simple tip to improve your use of Slack.
Therefore, secondly, to begin using Slack like a highly effective team, you will need a few Slack-integrated apps.
Most of these third-party apps are priced per user, per month. However, if you are not subscribed to a Slack plan, you will need to limit yourself to only 10 Slack integrations, so make sure you select wisely!
Slack does not have a steep learning curve. Therefore, the integrations you add to Slack should follow suit. You and your team should be selective about the user experience of the applications you integrate with Slack. If they are too complex, you may need to provide training. Otherwise, your team might not be actively using the feature you just paid for!
Build Your Own Slack Checklist
The Slack integrations you decide to use should have a simple slash command that lets you perform a task directly in a Slack channel. If you're the manager of an effective team, you will want to gather feedback to understand your team's impression of the app you've integrated. Only keep the apps that bring value to your organization.
In a nutshell, there are so many great integrations to choose from. You can browse some articles to get a quick overview of great productivity-boosting Slack integrations you may be missing out on.
Of course, all integrations offer different advantages. Some may even help to automate processes that are labor-intensive or time-consuming. Therefore, including a Slack app in an organizational process may actually save you some costs. So, keep that in mind!
Example: Slack Integration for Tracking Leave
For example, the Vacation Tracker app, which integrates directly with Slack, offers seamless leave tracking for teams. All relevant user information will be downloaded directly from Slack, thereby simplifying the setup process.
Users of the Vacation Tracker application can enter the slash command "/vacation" to book a leave whenever they please. The leave request is sent to the Administrator or Approver of the team, determined in the application's setup flow.
Once you have perused the available apps, you can add those to your Slack checklist. A lot of these SaaS applications offer free trials to new members. For example, Vacation Tracker offers a 7-day trial, without even asking for any credit card information.
Therefore, make the most of your Slack experience and test things out to see what works best for your team. That's how effective teams use Slack: through trial and error.
We hope that you were able to take away something useful from this Slack checklist. It is always helpful to know more about the tools that we interact with on a daily basis.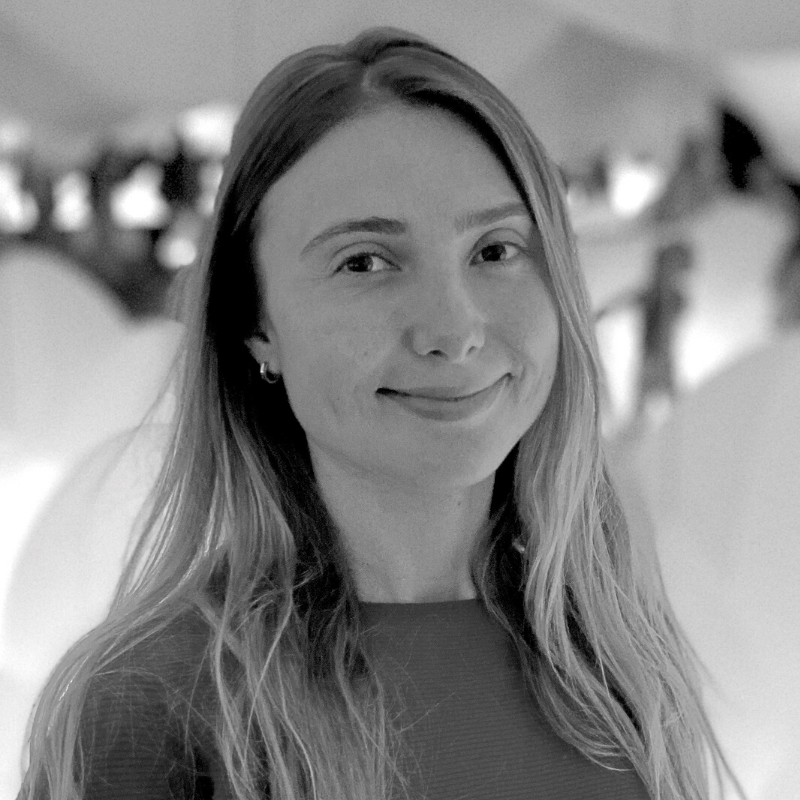 Kristina recently left behind fast-paced life of Human Resource Business Consulting to freelance as a Content Writer. A regular Vacation Tracker contributor, she can be found working remotely from her home in Montreal, usually while eating a variety of snacks.