5 Fun Tips for Remote Team Building
Reading Time:
4
minutes
It seems unthinkable to look at team-building activities without having all the team members in the same physical room. Hence the challenge of remote team building. How do we find ways to cultivate a strong team when working remotely? Let's find out!
A Meme and an Emoji walk into a Bar
As they approach the bar stools, both realized they have left their wallets at the office. So they turn to the bartender and shout, "we'll be back in a GIF!". That was my lousy attempt at a joke, but you can do better! Making use of fun emojis and smiley faces in team chats, email chains, chat meetings, and group messages are great ways to infuse a bit of fun and lightness in a professional setting, and to connect with coworkers virtually on a personal level.
Bonding with remote coworkers on common references and shared experiences will do wonders for remote team building, employee satisfaction, and the work environment. And the more continuous the emoticon action, the better the payoff. Making people smile is infectious in the best possible way, considering the profoundly distressing year we are having. Smiling puts us in a better mood, which makes us feel less stressed out and more prone to produce good work. Working remotely is isolating enough, so why not make original illustrated graphics a part of the team culture?
As a suggestion, how about holding a meme contest on a topic related to your organization, team project, or industry? This activity could serve as a way to look at work differently and showcase your colleague's creative and humorous side.
A systemic onboarding process
We have heard how breakfast is the most important meal as it is the best way to start a new day. Similar reasoning can apply to starting a new job, for both employees and employers. A well-thought-out and fully integrated onboarding strategy for remote employees into the organization's policy and structure increases the likeliness of employee retention, overall employee satisfaction, and performance. A systemic one also ensures fair treatment automatically among the personnel without forgetting anyone and puts all colleagues on equal footing from the get-go. To establish an onboarding process for your team, many affordable and effective options and solutions are available.
This first step can be crucial to make a good first impression on both parties. It can facilitate trust within the team dynamic among members and allow for remote team building early on. Consider a Donut if your remote team operates with Slack, or peer-pairings for newly hired remote employees if a large team group might seem overwhelming at first. But onboarding doesn't have to be overly complicated or formal. Depending on the internal team culture, it could take a very simple format to welcome a new member, or be carried out casually. An ecard that reads "A BIG WARM WELCOME TO THE TEAM, SARAH!" as the first email they get in their inbox could suffice. But the takeaway here is to make sure every new colleague gets introduced or highlighted in the team in some positive way.
Frequent checking in
To enhance social relationships and encourage collaborative efforts, remote interactions should happen often with daily communication, no matter the medium. Not obsessively and incessantly in a micromanaging and stressful way, nor in a distracting and unproductive way either. But rather in a supportive kind of way, as in "hey there, just checking up on you, hope you're project is coming along, let me know if I can be of any help".
In such cases, messages don't have to be long emails but could be a simple reaction in a chat, as a way to encourage them to keep going and to indicate that they are not forgotten or left out. The dynamics can differ between teams, and some members operate very independently and don't require much communication among others. In such a scenario, creating (and enforcing) a ritual might deem beneficial for remote team building. Holding a live five-minute stand-up meeting on a video call might be all it takes to keep your finger on the pulse and make sure every team member is doing well.
You could add a twist to it like rotating the meeting host every week. Or, you can have everybody wear a ridiculous hat, or start the meeting with audio only, each member making a random noise with their voice and guess who it is or what the sound was.
Sweat it out
Apparently, physical exercises contribute to a healthy lifestyle. But it is much more difficult to get motivated with the prospect of doing it alone. How about killing two birds with one stone? Not literally, of course. One idea for remote team building is to share a virtual training session on a regular basis, say, yoga with a professional instructor on Monday evenings using Twitch. The shared activity could make for a great conversation starter when in group chats or before a meeting starts. This is a great way to support and encourage one another not to quit fitness. More importantly, time spent together on a common activity allows us to see our coworkers in a different light. Hanging out outside of work can create social opportunities for people to connect.
Problem-sharing
Ever felt stuck in a problem? Or isolated as the only expert in your field? Or misunderstood by your team because your obstacles are hard to explain? This idea for remote team building could be added as a strategy for important long-term goals that you are in charge of. It could be perceived as a brainstorming session in which you get to collaborate with another colleague from a different department or background. Swap each other's work challenges or obstacles, and come up with a list of solution ideas for your colleague. You might not have a solution at all, but different perspectives could help you with the process of problem-solving. As well, you can get to know your coworkers' skills and roles refreshingly and find a newfound appreciation for their work.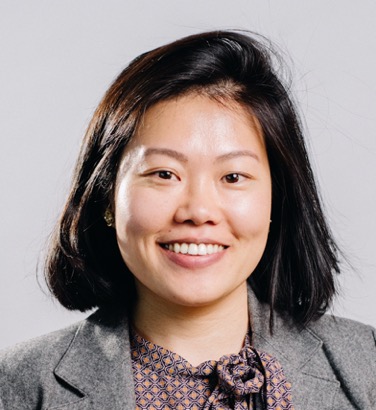 Shirley is a Vacation Tracker occasional contributor. She's held a few positions in communications, marketing and copywriting. When she's not at her laptop, you can find her daydreaming about her laptop and chasing the sun while people watching.