10 Tools Your Startup Needs in 2019
Reading Time:
5
minutes
Working in a startup can be a stressful, energy-draining, and time-consuming experience. But we love it! We have a chance to continually learn something new, to up-skill ourselves, and advance in every single way. If you're working in a startup as we do, then you must know how much time is essential, and you probably love all those tools we have at our disposal to improve our productivity and save us some time.
Vacation Tracker
Working in a fast-paced community, as every startup is, can be pretty exhausting. On top of that, if you're a manager in a startup, you can lose your cool pretty easily. Tracking days off, half days off and vacation days among your employees, part-timers, and remote workers can be disastrous. However, with a Slack integration such as Vacation Tracker, this process is seamlessly easy. By adequately tracking your employee's vacation time you'll be able to prevent burnout, improve their engagement and boost their creativity. And you don't have to even spend a dime on it during the first 7 days.
Mail Chimp
Email marketing is one of the most powerful marketing channels out there. And if you want to improve your sales, you should definitely consider this option. Also, having a consistent email marketing strategy allows you to retain existing clients, gain new ones, and inform them about your product and current offers.
If you're just starting or considering launching email marketing campaigns, then we highly recommend using Mail Chimp. You don't need to spend hundreds of dollars for some email marketing software; Mail Chimp's offers are pretty affordable. And what's more convenient – you don't need to pay them a dime until you check out how it works. For starters, their free plan would be just enough.
There are a few other Mailchimp alternatives if you want to try them out.
Aytm
Love Surveys? Quite frankly, we love them too. And we use it both for our internal purposes such as to fill our HR questioners and even to choose the best ideas from our meetings. However, what's excellent about Aytm is that it doesn't serve as a mere questioner maker. It can be used as a serious marketing tool because it helps you reach out to the right audience.
Glasshat
Over the past few years, SEO has become a lot more important. And if you want your business to be visible and to stand hand in hand with the completion, you better have some serious content marketing strategy. Glasshat is definitely among the tools your startup needs to improve its SEO game. Besides offering you tips on how to advance your SEO, it will give you a list of activities to do, and educate you on why you should do them. And while Glasshat is a fantastic tool to have for improving your SEO game, we still recommend having a Yoast SEO plugin for your WordPress website.
MindMeister
Among the tools, your startup needs in 2019 is definitely a MindMeister. And if you enjoy making mind maps and think they are useful, then you definitely need to use it. MindMeister is a web-based mind-mapping tool that helps you in the brainstorming process and enables you to collaborate with your coworkers in real-time. It can also be used as a great project management tool because it helps you track notes and plan your project. And one more thing – it replaces Power Pont because it enables you to turn your mind maps into presentations.
Asana
Working in a startup can become really hectic; it can become easy to lose in the task you need to do. That's why considering using project management software is not a bad idea. Asana is proven to be one of the best project management software out there. Simple, clean, and easy to use, it enables you to track your and your teammate's tasks easily. Furthermore, it allows you to assign tasks to different team members, track their status and view log reports.
Wave
If we were comparing startups and traditional businesses we would say startups are teenagers, while the latter ones are grown-up, responsible people. What we love about startups is their constant need to go beyond known boundaries and explore new ways of doing business. However, one thing startups were unable to change yet is the way how we do taxes. You just don't mess with the state! Huge fines can cost you business. And nobody wants to live through that scenario.
Wave turns out to be a great online accounting tool startups love. It enables you to track all your expenses and incomes and seamlessly guides you through doing taxes. It actually helps you save time and effort we're investing in doing taxes, and it proves to be quite an asset to have.
Recruteflow is among our 10 tools your startup needs in 2019 with a good reason
Companies are more and more realizing how important it is to retain a good worker, and how much is essential is to choose the right employees from the start. And when you see how much it costs to replace a good worker, you know why business owners should worry about keeping their employees happy. HR is here to guide you through this process, and it's an essential part of it. But, if you can have some extra help on the side, and use the software for that purpose, we got you!
Recruiteflow is one of the top recruiting software which helps you to manage your activities and planning. All that through the HR department. It will also enable you to properly coordinate with your candidates given it streamlines your appointments with them.
Hootsuite
Social media marketing is at its peak, and even if you have a B2B business, you have to be present on social networks. One of the reasons for that is that they are a great way to present your business to your future clients. On the other hand, if you revolve your business around B2C services, there's an ever-growing potential of reaching your clients and pitching your products and service.
Hootsuite is a social media marketing tool that enables you to schedule your posts on different platforms in advance. There's no need to worry you'll forget to post on Social media networks when you can plan it in advance. Also, Hootsuite gives you an overview of mentions and comments, and it gives you insight into your social media statistics. How cool is that?
Contact Out
It is an excellent way of generating leads from LinkedIn and contacting your future employees as it enables you to find the email addresses and phone numbers of anyone on LinkedIn. How good it is witnesses the fact their browser extension is used by various top-notch companies. It's able to find emails from up to 75 percent of LinkedIn users and has an almost 97 percent of accuracy rate.
Those are tools your startup needs in 2019
And of course, this is not it. There is a significant number of tools your startup can use on the market. What's more, their number continues to grow every day. If you want to improve productivity, speed up the work, and ease up day-to-day functioning be sure to use the tools we suggested to you in this article. Besides, we would like to encourage you to explore and try out the ones we didn't mention and give us your feedback on them.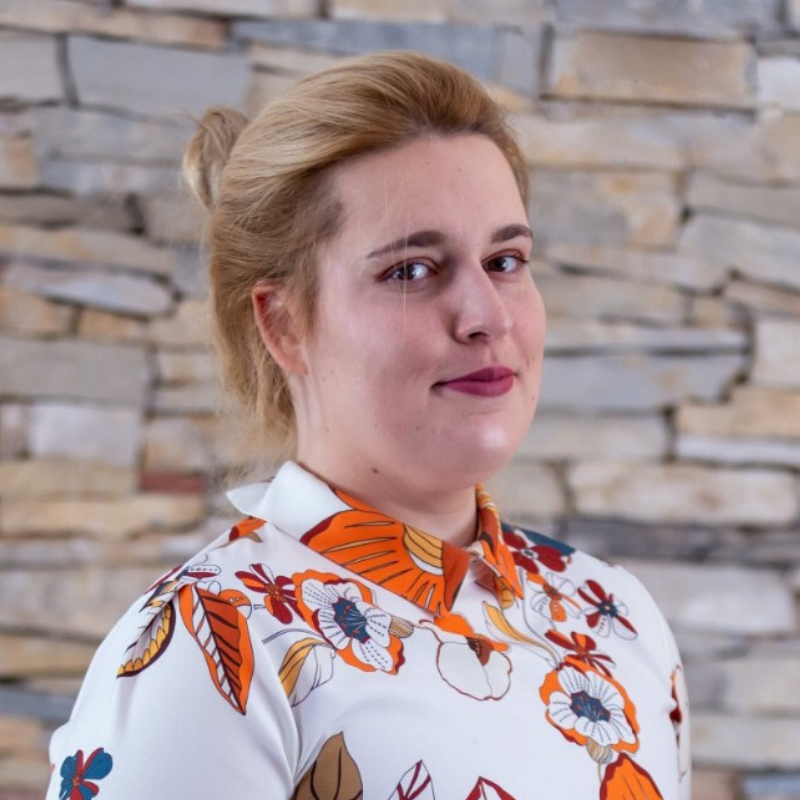 A cat enthusiast and a cupcake maniac, Ana is a freelance Content Writer passionate about HR, productivity, and team management topics. When she's not at her keyboard, you can find Ana in the kitchen, trying to make delicious cookies.