Top 10 Tools For Hybrid Teams To Optimize Productivity
Reading Time:
4
minutes
Remember that one time when you had to get out of bed and commute to your office? Yeah, me neither!
Jokes aside, back in 2020, nobody was prepared for entire companies to shift to remote work. However, we've learned a thing or two from this experience. For example, it became clear which meetings could have been emails or even a few lines of a company chat. While it's true that the pandemic caught us unprepared, it was also fertile ground for the flourishing of many tools for hybrid teams that are now making our lives easier.
We tested around 30 of these tools, all created to take over the most time-consuming tasks of hybrid team management: administration, communication, and planning. Here are the top 10 most easy-to-use, cost-effective, and made to fit a variety of business models.
Top 3 Hybrid Work Tools For Administrative Tasks
Vacation Tracker
Vacation Tracker is a leave management tool that puts all time-consuming tasks regarding any type of time off on autopilot. Submitting a leave request consists of choosing the request type from the dropdown menu, picking the dates, and providing a reason if necessary. Vacation Tracker automatically takes care of rollover days and accruals based on the preset policies saving you from drowning in excel sheets. It integrates with Slack, Microsoft Teams, and Google Workspace. If your team is already using any of these technologies, Vacation Tracker can further facilitate the organization and communication among the hybrid team members.
See it for yourself, free of charge.
PandaDoc
PandaDoc is an e-sign software that accelerates paperless document workflows. It's an ideal tool for hybrid teams as there's no need to physically be present to sign papers, nor to print, scan, fax, or email files to complete administrative tasks. PandaDoc's free plan offers unlimited document upload and unlimited legally binding e-signatures. For as low as $49/month, you can store documents in the CRM of your choice, and keep the entire company in the loop.
TravelPerk
TravelPerk is a platform that makes sure all travel bookings and expenses are reported in one place. As such, it is a must-have tool for hybrid teams whose members go on business trips. Due to its variety of plans, TravelPark's free plan can serve hybrid teams who travel now and then, and those who travel often with advanced plans starting at $99/month.
Top 4 Hybrid Work Tools For Effective Communication
Slack
Slack is an online, shared workspace ideal for quick and effective communication via chat, audio and video clips, or a call. It is an excellent tool for hybrid teams for its immediacy and organization options. Namely, aside from direct messages, Slack allows you to create smaller workspaces around specific projects, teams, or topics.
You can use it for free, or opt for more advanced plans that start at $7.25, per active user, per month, if billed annually. When integrated with Vacation Tracker, you can use it to put in leave requests and know their status without leaving its dashboard.
Microsoft Teams
Microsoft Teams, just like Slack, is a communication platform developed by Microsoft. Consequently, it integrates natively with Office 365 tools, making it a more suitable option for hybrid teams that use Microsoft technology. Other than that, Microsoft Teams works very much like Slack. The main difference is that Teams puts more emphasis on teams, while Slack on channels. Also, Microsoft Team plans are more cost-effective with the lowest paid subscription starting at $4 per month, if billed annually. It supports a variety of integrations, such as with Vacation Tracker, giving its users an additional option of submitting leave requests without leaving a work chat.
Zoom
Zoom is probably the most powerful hybrid team tool for video conferences. It is extremely easy to use, and it hosts high-quality video and audio calls for up to 100 participants with a 40-minute limit free of charge. For unlimited-length calls and advanced meeting options, the Zoom paid versions start at $149.90/per user annually.
Loom
Loom allows you to record your screen and yourself talking in an instantly sharable video. It is a practical hybrid work tool when one needs to send a visual to explain something better. Consequently, Loom helps avoid unnecessary meetings, and it is one of the most powerful tools for hybrid teams to save time while communicating effectively.
Top 3 Hybrid Work Tools For Better Planning
Jira
Jira is a task management platform built specifically to serve agile software development teams. As such, it supports sprint planning, backlog, issue tracking, code repositories, and detailed project reporting. It works on a simple principle of putting tasks in a sprint and then moving them between columns such as To do, In Progress, and Done.
The lowest paid version costs on average $7.50/per user/per month, and it already unlocks some advanced planning features. If Jira sounds too complicated to handle, Trello might be the right choice for your hybrid team.
Trello
Trello is a more visual project management platform, very easy to learn and use, aimed at tracking your team's progress and keeping each other in the loop. Its free version doesn't offer most of the agile features like sprint planning, but it allows you to have unlimited workspaces with up to 10 boards per each. If following your team's progress is your only goal, Trello might be one of the most suitable tools for hybrid teams.
Calendly
Calendly helps schedule meetings without unnecessary back-and-forth emailing. Anyone with your Calendly link can see your availability in a specific, customizable timeframe, and schedule a time with you. Put it in your email signature or your shared workspace profile, and let your team know when the best time to meet up would be.
Summary
The right choice of tools for hybrid teams helps you get rid of time-consuming tasks and allows you to focus on keeping your team productive and satisfied with their work environment. The above 10 will ensure a smooth collaboration while letting each team member choose the work model that works best for them.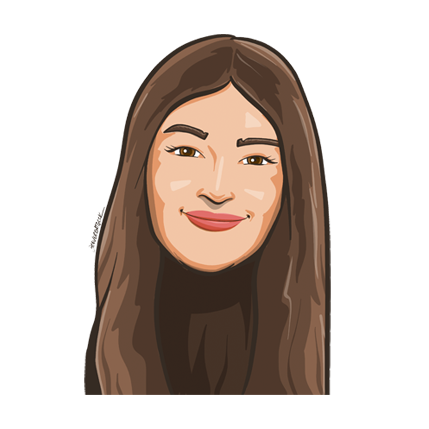 An avid writer and aspiring marketer, Snigdha is a student at Concordia University's John Molson School of Business.