Top 5 Slack AttendanceBot Alternatives
Reading Time:
4
minutes
Slack has been long hailed as the new email killer and, once you start using the app, it is easy to see why. It is the one-stop shop for all your team communication needs. From private messages with your colleagues to entire chat rooms dedicated to a particular project, the amount of ways Slack can be creatively used is infinite. That being said, Slack does offer a variety of tools to help you easily track your time-off, like AttendanceBot. But as we all know, there are plenty of fish in the sea when it comes to leave tracking apps. So if you were wondering which Slack AttendanceBot alternative you should try, here is the complete rundown on it!
Top 5 Slack AttendanceBot Alternatives
Vacation Tracker
Say goodbye to complicated PTO tracking, and say hello to the easiest way to track your time off.
Keeping track of everyone in the office and who's on vacation is easy with Vacation Tracker. Using our tool, you can convert a complicated and often lengthy leave tracking process to just a few easy steps, all of which can be done directly in your favorite collaboration tool. Request, approve, and track your team's PTO activity — all in one place
The cherry on top is that Vacation Tracker's pricing plans cost as low as $1 per user per month. However, if you want to truly master your organization's leave tracking efforts, you can become a part of the Complete plan which contains features such as Accruals, Labels, and Scheduled Reports to help your team conquer all their leave-related dilemmas. Lastly, it's also integrated with other platforms such as Microsoft Teams and Google Workspace, so you can track time-off from wherever you work.
Over 1,500 companies trust Vacation Tracker to handle their leave tracking problems. Furthermore, all their plans also come with a 7-day trial so you can take this Slack AttendanceBot alternative for a test drive before making your decision to purchase. Get started now!
Calamari
This Slack AttendanceBot alternative is a people management solution that helps in time-off tracking and attendance management.
With Calamari, you can pick what you want, and only pay for what you need. You can pay either for its attendance management module or a time-off tracking system according to the needs of your organization.
The attendance management system offered by Calamari helps users clock in and clock out during their working hours. Wanna know the best part? You don't have to manually do either of them — the app uses iBeacon technology to detect and use an innovative way to detect time. Furthermore, Calamari's time-off tracking system is equipped with employee leave calendars, easy leave automation, multiple leave types, and much more.
They also offer a mobile app, which means you can track time-off or give attendance while being on the go. No wonder this Slack AttendanceBot alternative is used in more than 100 countries worldwide!
Timetastic
Timetastic is another online paperless staff planner that helps you keep track of employee vacations, PTO, sick days, and much more.
This Slack AttendanceBot alternative is used by more than 100,000 people worldwide to organize their time off work, and it's easy to see why. Timetastic eliminates the need for paperwork or spreadsheets for tracking annual leave thanks to its desktop and mobile apps. It streamlines the normal leave tracking process by integrating its software with Slack and allowing users to request and approve leaves in just a few clicks.
Similar to Calamari, Timetastic offers each employee their personal leave calendar to help keep track of their allowances and view holidays at a glance. It also displays notifications, outlining who will be on leave and for how long, so you don't have to ask around the office to know who's missing. And it's also worthwhile to mention that Timetastic offers a Pro plan that contains more advanced security, a burnout board for employees, absence insights, and much more. What's not to like about that?
OfficeTimer
OfficeTimer has been helping many companies across the world to manage their employees' timesheets, leaves, office and project expenses, projects, and tasks.
This Slack AttendanceBot alternative is an employee and project management software both rolled into one. With OfficeTimer you can:
Calculate your time and expenses
You can use OfficeTimer to track your time and expense on the go. Classify your time and expense as billable or non-billable and configure your timesheet as per your requirements
Track attendance and leaves
A mobile app or web app allows users to track live attendance, as well as geotagging. Get instant alerts about employee check-ins and check-outs. And set multiple leave types and leave policies.
Project and task management
Plan and track your projects meticulously. Compare budgeted vs. actual hours and cost of the project. Track the costing and revenue employee-wise, role wise or task-wise
Handle invoice and billing
Lastly, you can raise instant invoices and track billed/unbilled hours and expenses. Attach all your expense bills for claims and reimbursements.
And if all this wasn't good enough, OfficeTimer is also supported in languages like English, German, French, Chinese, Italian, Dutch, Spanish, Swedish, Portuguese, and Norwegian. And the best part is that this app is completely free!
Zenefits
Zenefits is a Software as a Service (SaaS) company that offers a cloud-based human resource information management (HCIM) platform to businesses for managing multiple HR services. Since its founding in 2013, more than 12,000 businesses have signed up for Zenefits cloud-based HR software. This award-winning Slack AttendanceBot alternative makes it easy to manage your employee documents, HR, benefits, payroll, time, and attendance.
When you integrate Slack with Zenefits, you can use the integration to:
Invite new hires to your team during the hiring process in Zenefits.
Allow workers to submit Time Off requests through the Zenefits Slack Bot.
Allow managers to approve or deny Time Off requests through the Zenefits Slack Bot.
Deactivate users in Slack when they're terminated in Zenefits.
Furthermore, this can be a great option for businesses seeking to manage all of their HR needs in one place. Automate everything including payroll, benefits, taxes, stock options, insurance, compliance, tracking attendance, and vacations with this tool.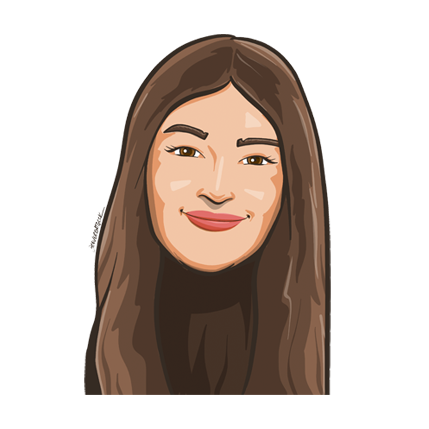 An avid writer and aspiring marketer, Snigdha is a student at Concordia University's John Molson School of Business.