Types of HR Tools Your Team Needs
Reading Time:
4
minutes
HR managers have a lot on their plates. We tend to oversee their role in a company and take them for granted. However, they are the ones who stand side by side with CEOs and help them turn their ideas into successful businesses.
An excellent HR manager develops and manages the company's culture; however, their job doesn't end on this. HR managers are assigned to recruit new hires, manage benefits and payroll, engage in employee training, and mediate conflicts within the company. When we look at their list of assignments, we're able to realize that HR managers are at the core of a company's success.
Luckily, now we have a great number of tools that can help HR managers in their day-to-day activities. The only problem is choosing the right one: every one of those tools needs to be assessed, evaluated, and compared to each business's individual needs. That's why we decided to help you out in that process and give you a few types of HR tools your team will need.
Leave management software is one of those types of HR tools that will never go obsolete. Simply, as long as there are employees, they will have to go on vacation and businesses will have to find ways to manage their business efficiently when their employees are absent.
Vacation Tracker is our go-to software when it comes to tracking employee leave. It's easy to install and even easier to use. It comes as a Slack integration and enables employees to request their vacation time in seconds. They just need to type "/vacation" in their Slack account and an additional window will open to choose the dates they want to be absent.
On the other side, HR managers are able to approve their requests within minutes of submitting them, with a clear overview of employee availability during the requested period.
For businesses with two or more different locations, Vacation Tracker offers the possibility of assigning teams to each manager. This makes approving and requesting leave even easier!
If your company has an unlimited PTO policy, Vacation Tracker will be a perfect solution because it offers the possibility of tracking employee leave for 9 different policies.
Because helping businesses grow is at our core, we decided to offer you a 7-day free trial to see how Vacation Tracker can help your business. Why don't you try it and see how it goes?
Successful employee onboarding is super important. iCIMS is software made to make employee onboarding seamlessly easy. It offers a wide variety of features including a customizable career portal that lets candidates search for career opportunities. For HR managers this tool can come in quite handy in speeding up and simplifying the talent acquisition process.
iCMS is among the types of HR tools your boss will be thankful for because it eases up hiring quality employees, improves the overall hiring process, and helps HR managers interact with the right candidates. Lovely perk iCMS has included social media distribution, career site search engine optimization, and job board posting.
Performance management HR tool: 15Five
Every successful business knows the importance of employee engagement. By keeping employees engaged company will decrease retention, boost productivity levels and lead to the profit every business is keen on achieving. That's why performance management tools for HR are one of the most useful types of HR tools your team will ever need.
We choose today to talk about 15Five. The creators of this tool were able to understand the power of feedback for businesses and turned it into a useful tool for every business, no matter its size.
This platform nurtures communication between employees and management by focusing both on performance and engagement. It enables managers to ask questions to their employees, conduct short polls, and then comment on their answers and set goals. One bonus tip is tracking employee morale with a "weekly check-in" function.
When it comes to candidate screening types of HR tools we couldn't just pick one. This is how Plum.io and HireSelect both got on our list.
HireSelect is a platform that provides online pre-employment aptitude, personality, and skills tests. To make those tests people from HireSelect hired psychologists from Harvard. That way you are able to hire and assess candidates in a more objective way.
Plum.io is a tool that uses screening surveys and behavioral science to match potential candidates with a hiring team. Plum.io enables HR managers to shortlist candidates and interview them using the more objective method – structured behavioral questions.
A complete HR system tool: People
Meet People, an HR tool that atomizes the most dreaded HR tasks. It also enables HR managers to focus on more meaningful and important things.
This tool enables HR managers to forget about spreadsheets and paper files. This app is using simple and easy HR software which helps in reducing costs, identifying opportunities, and growing business. This HR tool is cloud-based and comes along with amazing features like performance evaluations.
Hold on for a second! There is one bonus tool every HR should insist on using!
You know how much we love Slack. We love it so much that we even made Vacation Tracker come as a Slack integration first before considering other options.
Slack is an internal messaging application that brings teams together. It almost completely puts emails in the shadow! It enabled remote workers, part-timers, and full-time employees to share insights without creating a time-consuming mess.
What's more, there are many Slack tools we love. One of them is Tatsu, which enables a team to hold their weekly stand-ups without leaving their desk. Or, a Slack bot like Obie is which helps with the employee onboarding process by answering employees' questions.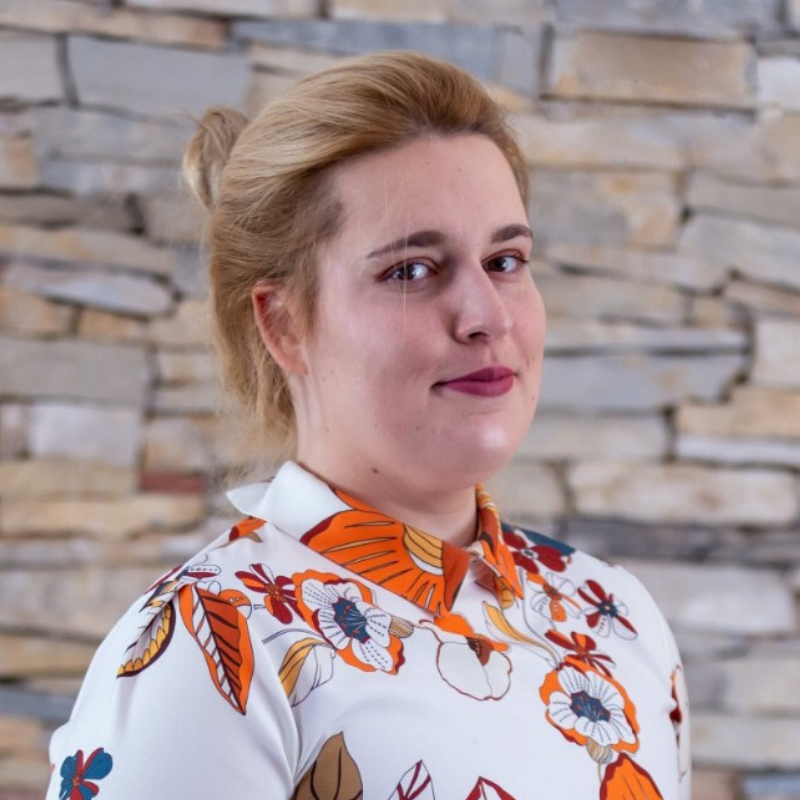 A cat enthusiast and a cupcake maniac, Ana is a freelance Content Writer passionate about HR, productivity, and team management topics. When she's not at her keyboard, you can find Ana in the kitchen, trying to make delicious cookies.