Why You Need To Use An Automated Leave Tracking System
Reading Time:
4
minutes
Manual leave tracking is a pain in the butt. Every HR professional knows it, and we're sure you do, too. It's time-consuming and inefficient. It takes up too much of your day, and it distracts you from the important work of leading your team. However, what they (and you) do not know yet is that with an automated leave tracking system, this entire process can be a piece of cake.
What does automated leave tracking system do?
Vacations are great for your employees. They keep them from feeling burnout and allow them to have a sense of freedom in their lives. Furthermore, employers usually see a big boost in employee morale following an employee's well-deserved vacation. However, most businesses have a difficult time keeping track of their employee's time off. If you do not know what your workers are doing with their vacation schedule, you could end up overworking them, or get blindsided by the costs of replacing an employee that's gone on vacation for longer than expected. That's why an automated leave tracking system makes sense for employers of all sizes.
You can put an end to all of that with an automated leave tracking system and manage your employees' leave so smoothly that it no longer feels like work.
Why is an automated leave tracking system important?
Imagine you're an HR professional charged with the task of tracking leave for every employee in your company. Sounds easy, right? Well, that's what you thought minutes ago when you were busy playing Candy Crush. An automated leave tracking system is a game-changer for HR departments.
With an automated leave tracking system, the burden of manual leave tracking is lifted off your shoulders. It connects your human resources information system to your payroll software and tracks attendance automatically, without you needing to lift a finger. That's right — now you won't need to go digging through hundreds of spreadsheets and documents to figure out who is on vacation or how much paid time off someone has left this year. Just turn the system on and let it do all the busy work for you!
The benefits of having an automated leave tracking system
With an automated leave tracking system, you can easily find the information you need about your employee's time off. Additionally, automated leave tracking systems make vacation planning easy for employees. You can have access to all the necessary information with the click of a button. But there are a few more benefits, which we've listed below.
No more emails, spreadsheets, or paperwork
Gone are the days of waiting for countless hours for HR to respond to your leave requests.
Automated leave tracking systems will help you stay compliant and enjoy a uniformized method of managing and tracking PTO for all employees. Plus, every employee will know at any time how many vacation days they have left and can get responses regarding their leaves within minutes. By eliminating the hassle of sending back-and-forth emails, your team can improve their real-time communication and reduce the need to track their leaves on a spreadsheet. By digitizing and automating your leave tracking process, you can finally bid goodbye to the tedious amount of paperwork stashed around your office. Yay for protecting the environment!
Offers transparency and real-time information
Dashboard? Check. Employee leave balances, coworker days off, and department calendar? Check. We've got you covered.
With an automated leave tracking system, you can gain full visibility into your coworkers' time off and plan your vacation time accordingly. Then, instead of constantly communicating with your teammates about who is going on leave and when you can just check your all-inclusive team calendar and instantly get answers to all your questions. Furthermore, most leave tracking systems provide additional perks like end-to-end visibility, team-based calendars to facilitate better decision-making, easy integration with payroll systems, and more. You can plan your leave schedule and ensure everyone is up to date with the latest information this way.
No room for human error
Manually tracking leaves without dedicated leave tracking software often leads to costly mistakes.
If you're using a spreadsheet as part of your leave tracking system, you're wasting time and money. Spreadsheets make it hard to keep track of leaves and accrual balances. Not only that, but they also cause inefficiencies and are prone to human error. Implementing an automated leave tracking system prevents these mistakes. It can free up employee time spent on administering leave requests so that your HR team can actually focus on getting things done.
Integrated with your favorite apps
Sure, tracking leaves on dedicated software is great. But do you know what's even better? Approving and requesting leaves directly from the comfort of your favorite collaboration tool.
With the rise of remote work, team communication tools like Slack, Microsoft Teams, and Google Workspace have taken center stage in almost every business. A few clicks of the mouse is all it takes to track time off in an integrated leave tracking system. Now, you don't need to log onto an external software or website to track leaves. Leave requests, approvals, and notifications can be handled straight from your workspace. Our software automatically updates leave balances and sends team-wide daily or weekly notifications for leave announcements.
All your information remains secure
Data for a business is like blood to a human. (Not really, but you get the point.)
Maintaining data and making it available at all times to your employees is essential for survival. Leaving out a single detail or record can result in a frustrating loss of information that could make the difference between success and failure.
Losing data, especially when it comes to leaves, may mean losing a lot of cold hard cash if your employees are using up vacation days without your knowledge. Luckily, you can overcome that fear by using automated leave tracking software. Now, you can securely store all your important company-wide leave data in one place, and also track it simultaneously.
The solution to your problem: Vacation Tracker
Now that we've highlighted the benefits of leave tracking systems, you must be keen on finding one for your business. Luckily, you've come to the right place! Vacation Tracker is the ultimate solution to your leave tracking problems. You can easily track your team's leave requests, work from home days, sick leaves, and more – directly from your workspace using Vacation Tracker. Learn more here, or sign up for a demo below.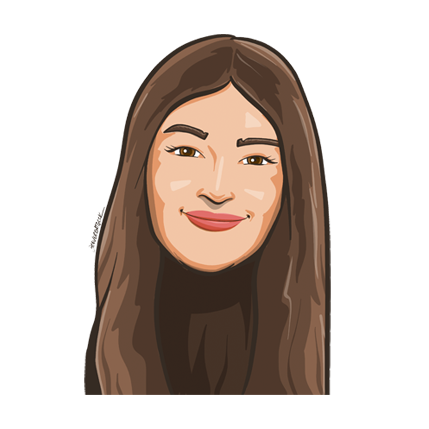 An avid writer and aspiring marketer, Snigdha is a student at Concordia University's John Molson School of Business.