Why You Should Use An Employee Vacation Tracking Calendar
Reading Time:
4
minutes
You think you don't need an employee vacation tracking calendar. But the reality is, if you are tracking your employees' time off in an Excel spreadsheet or a big notebook, you're doing it wrong.
If you're reading this, chances are you're in the Human Resources department of a business. Maybe it's your first day in HR. Or maybe it's your 30th day and you feel like you can't keep track of anything. It will please you to learn that employee vacation tracking can be automated with a calendar.
A lot of companies still use old-fashioned methods to track vacations, not realizing there's a special software for it that will plan paid time off, detect overlap, and track sick days. I think we can all agree that running an organization is no easy feat. But if muddled planning, last-minute scrambling, and messy leave accruals sound familiar to you, it's time to shake things up.
The importance of having an employee vacation tracking calendar
Having an employee leave tracking calendar will help you manage many of the items that impact your staff. For example, no more worrying about arranging employees' vacations and employee sick days. An employee leave tracking calendar can help you schedule time off and communicate with your employees about when they are taking time off.
Oh, and did we mention that it's ridiculously easy to set up and use?
Luckily, employee vacation tracking calendars are not hard to create. When a company has limited resources, manually tracking employee vacations is a good idea. However, if you have a large team of employees, and need something more robust and interactive – something that your employees can log into at any time to schedule shifts, request time off, or see their balance – consider using an employee vacation tracking calendar software instead.
An employee vacation tracking calendar (like ours) helps you easily organize all of your upcoming and accrued time off. It's intuitive, easy to use, and ideal for any manager responsible for approving their employees' time off requests. In addition to that, there are several other advantages of using it, which we have taken the liberty of listing below.
Transparency for your entire team
Irrespective of the size of your company, everyone can benefit from a transparent employee vacation tracking calendar. For larger businesses, it's important to have high-quality software that is easy to learn and use. For smaller companies, simpler and more affordable options will do just fine. The biggest benefit of an employee vacation tracking calendar for these companies, however, is transparency. An employee vacation tracking calendar is an easy way to let everyone in the office know when others are taking their vacation time. Additionally, it also provides the following benefits:
It helps maintain a transparent environment that allows everyone to know what's going on at any time

It motivates employees to go on vacation because when they see that their peers have taken time off, they feel more inclined to go on vacation themselves

That, in turn, also helps prevent burnout at your workplace
Better decision-making
An employee leave tracking software makes it easy for managers to ensure that employees aren't working on tight deadlines or a high-stake project around their time off, and they make sure that they don't take vacation more than once a year. The attendance and sick leave reports will help you gauge the efficiency of your employees and their teams. This will help everyone make informed decisions, and HR won't need days to collect data to make those important reports. It'll take only seconds for the software to do it. Work smart, not hard!
Reduced absenteeism
It's a well-known fact that absenteeism affects workplace productivity. Tracking employee vacation can help you remedy this issue, so that overworked employees have the chance to take long-awaited breaks, and others can pick up the slack. Don't let your best people go on vacation and never come back.
Vacation tracking can become a headache, but it doesn't have to be. Use an employee vacation tracking calendar to ensure you're staying on top of your workers' time off schedules!
Centralized information
An employee vacation tracking calendar lets you keep track of all paid time off, vacation days, and sick leaves for the entire organization on one central system, making it easier than ever for HR to calculate payroll, holiday pay, and compensation. HR will no longer have to wait for hours to get information about leaves from each department. Instead, they'll have access to all necessary data right at the tip of their fingertips. Sounds like a dream come true, huh?
No more paperwork
Say goodbye to the days of manually tracking and storing years and years of employee vacation and time off. With an employee vacation tracking calendar, you can finally get on with the times and store all employee data on a secure virtual platform, thus eliminating the need for HR to store all that leave tracking mumbo jumbo in countless files and paperwork around the office. It'll be good for you and the environment — sounds like a win-win situation to me!
Improved time management for everyone
Well, this one goes without saying. When your team can reduce the countless hours they spend on manual leave tracking, calculating holiday pay, adjusting rollover policy, and more — something beautiful emerges from it. More free time. For everyone.
Employees can get faster responses regarding their leaves and HR will get a clear overview of how many leaves an employee has taken or can take. Now, everyone can do their actual jobs without the added hassle of manually tracking and expecting responses about leaves. Alexa, play Work by Rihanna.
An employee vacation tracking calendar is designed and developed to give the user a comprehensive overview of how employees are spending their time off. It might seem hard to understand how this application is supposed to boost efficiency, but once you've used it, you'll realize that it does in fact help your HR teams by automating their tasks.
Interested in learning more? Check out Vacation Tracker. We're everything HR professionals dream of.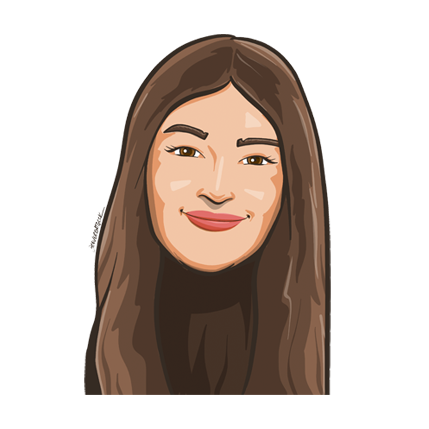 An avid writer and aspiring marketer, Snigdha is a student at Concordia University's John Molson School of Business.