5 Microsoft Teams Hacks You Need To Know About
Reading Time:
3
minutes
Microsoft Teams isn't just a chat platform; it's an organizational tool that uses chat as a means to get your work done. You can discuss projects, share documents, plan events and even schedule your day in this one-stop communication platform. But, what many people don't know is that Microsoft Teams is a collaboration app so complex, you need to hack it. And we're here to show you how.
The main objective of these tips and tricks is to show you how to get more out of Microsoft Teams using hacks — whether you're just getting started or are a pro who just needs a refresher. So, try out these Microsoft Teams hacks and you'll be surprised by how much work can be accomplished in this single tool.
Use Actions and Commands to your advantage
You know what they say: shortcuts are better than long cuts. No one actually says that, but you get what we mean.
One of the best Microsoft Teams hacks is to use easy shortcuts to help simplify your tasks on the app. These hacks help you save time and will help you find what you're looking for directly in your workspace. Here are a few examples:
/goto – If your Microsoft Teams workspace is crowded with endless channels and teams, you can use this shortcut to hop straight to the channel of your choice.
@Wikipedia – This shortcut helps you do a quick Wikipedia search and shows you a summary of what you're looking for. You can then expand the description by clicking on it. It'll redirect you to the official Wikipedia page where you can view all the information. How cool is that?
/call – Call anyone on your team directly with this shortcut. All you have to do is type out their name and click on it.
/saved – This shortcut takes you to your list of saved messages.
/keys – The shortcut of all shortcuts, typing this out will show you all shortcuts available on the app. This list includes other Teams commands like /files, /online, /recent, and much more.
Set up meetings with non-MS Teams users
Wanna set up a meeting with a colleague that doesn't use Microsoft Teams? This Microsoft Teams hack has you covered.
With this hack, you can host meetings for users who are not officially a part of your workspace. All you have to do is officially schedule the meeting on Outlook and it will automatically share the meeting link with all participants. Then, they can join the meeting directly from their browser.
Thanks to this hack, you can host all your meetings on the same platform and record them according to your convenience. Say goodbye to setting up calls on a third-party video conferencing app!
Enable subtitles for meetings
Got a bad internet connection? Finding it hard to understand everyone in your meetings? Turn on subtitles for meetings and Microsoft Teams will do the rest.
Sure to come as a relief for those who are often left with unanswered questions after calls, this Microsoft Teams hack will help improve your meeting experience and make your life just a little bit easier.
We know it can be hard to understand what people are saying on a call, especially if you have a poor internet connection or if your colleagues speak with different accents. If you're finding meetings tough to follow, just click the settings tab in your Microsoft Teams app and enable subtitles, making it easier on the ears and helping you keep up with who's saying what.
Turn on do not disturb mode
Even though Microsoft Teams can save you time, it's easy to get distracted by its constant notifications. Luckily, there are a few ways to keep distractions at bay. You can easily put a stop to annoying incoming messages all day long by enabling Do Not Disturb mode in Microsoft Teams.
Just click on your profile and change your status to "Do Not Disturb" to achieve peace and quiet.
An extra tip: Wanna make sure you don't miss out on any important messages while still not being disturbed? Simply set up Priority Access for any team member whose messages will come through notifications even while Do Not Disturb mode is on. You can select these users from your Privacy settings.
Add third-party integrations
Microsoft Teams is great on its own, but it is even better with third-party apps. These add-on apps can be found on Microsoft App Source and are key in unlocking the full potential of Teams.
Wanna know the best part? Most of these apps are free, too!
You can install a third-party integration for just about anything. From creating polls to leave tracking, there is no limit to what you can accomplish with these additional apps. Check out our post on 5 Must-Have Microsoft Teams Integrations in 2021 to learn more.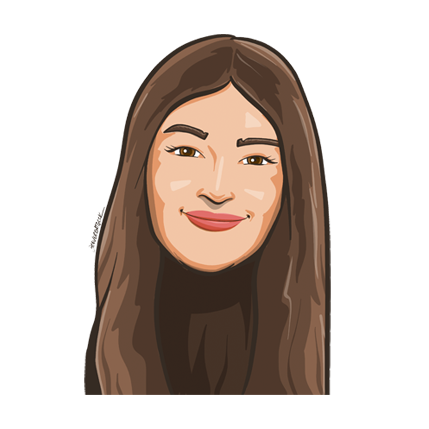 An avid writer and aspiring marketer, Snigdha is a student at Concordia University's John Molson School of Business.