A Guide To PTO Rollovers
Reading Time:
4
minutes
To roll over or to not roll over? That is the question.
If you're looking for a benefit that's guaranteed to appeal to your employees, look no further than PTO rollovers. They're an excellent option to include in your total employee benefits package. However, this perk does have its drawbacks and that is why some companies don't opt for this. It might not be a problem for some and in the end, it depends on how your company wants to run things.
But if you're a total newbie when it comes to PTO rollovers, we've got you covered with everything you need to know about it right here. Keep reading to learn more!
What are PTO rollovers?
To put it simply, PTO rollovers = extra vacation days that are carried forward from the previous year.
A PTO rollover basically means that you can use those extra days at a later time in the next year. As a result, you can decide what to do with these days depending on your personal schedule and needs. If you wish, you can take all your rollover days in one week, or spread them out throughout the entire year.
Ultimately, you can choose to sneak in some extra cuddle time with your loved ones, or you can make bank by choosing to give up those additional vacation days. Do whatever tickles your fancy.
How do I choose the right PTO rollover policy for my company?
So, what should be your policy? What can you do to encourage staff to take vacations without appearing rigid? Despite the fact that some organizations have specific policies regarding vacation time and others combine vacation and sick time into one PTO policy, employers generally have the following options (depending on state laws):
Use it or lose it time off policy
Sometimes, how you set your policy depends on whether your jurisdiction allows or forbids a "use it or lose it" policy. In this case, it is unused time off that has not been used by the end of the year. For example, if you have eight vacation days accrued, you must use them by December 31 or they will be lost.
If your region allows "use it or lose it" policies, you can have unused PTO days expire at the end of the year or within a specified period of time.

If your region does not allow "use it or lose it" policies, you must either allow employees to roll over their unused PTO into the following year or pay them out for their unused days.
In states like California, Montana, and Nebraska, paid time off is treated similarly to earned wages and cannot be taken from employees under any circumstance. Employers who want to limit the number of vacation days an employee can take each year may opt to pay out unused vacation at the end of the year.
Limited rollover policy
The happy medium and most common type of PTO policy is a limited rollover policy. This limits accrued time off to a specified amount, which typically carries over from year to year. The unused days are then paid off by the employer at the end of the year.
Unlimited PTO policy
This policy is exactly what it sounds like. There is no cap on the amount of time-off each employee can take.
Of course, if your company allows unlimited PTO, you don't have to worry about having rollover days. This is because PTO does not accrue with an unlimited PTO policy. Therefore, an employer is not obliged to pay an employee who leaves or quits the company.
Pros and Cons of Having PTO Rollovers
All things said, there are pros and cons to having a PTO rollover policy. Here are a few you need to know about before you implement it.
The Pros
All in all, a PTO rollover policy is a good idea. Having it implemented will show that you're flexible, kind, and generous to your employees. Some benefits of having PTO rollovers are:
It provides flexibility in employee vacation planning
Employees can club their rollover days on top of their normal PTO to take a well-deserved break or vacation from work. This helps your team plan vacations well in advance and avoid any last-minute surprises.
It boosts employee retention and satisfaction
Continuing from the point made above, employees will ultimately be happier working at a place that allows them to have flexibility with their PTO and are more likely to stay at the company for longer.
The Cons
While there are definitely instances in which a PTO rollover is a great idea, there are also times when it's better left undone.
Having a lot of paid time off (PTO) banked with your company can be just as much a blessing as it is a curse.
There can be potential conflicts in scheduling time off for certain employees who have banked a lot of accrued days. This may lead to missing staff before an important deadline or last-minute unexpected surprises.
Additional work for your HR team
When it comes to companies that don't allow any rollover of time off at the end of the year, it seems one of the top reasons is that it adds a bit more work for HR staff to calculate and track this information.
With paper forms, emails, and spreadsheets for requesting, approving, and tracking employee time off, the amount of manual work required to keep all the numbers accurate and up to date can be overwhelming.
How Vacation Tracker can help
Imagine a world where you could ask for time-off with a couple of simple clicks and still have the option of using that vacation time whenever it really matters to you.
Well, with Vacation Tracker, you no longer have to imagine. Our rollover policy feature is perfect for teams looking to track their time-off with a single click. You can have your rollover policy reflected directly and accurately in Vacation Tracker — here's how we do it.
Users can pick between:
No Rollover – for when your organization does not roll over any days to the following year.

Rolling Over All Days – for when you allow users to transfer all unused days from the current year to the next.

Limited Number of Days – for when you allow users to transfer a limited amount of unused days from the current year to the next.
Using our leave management solution, you and your employees will be able to track leave automatically, eliminating the stress that comes with manual tracking. Interested in seeing this feature live in action? Try it free for 7 days!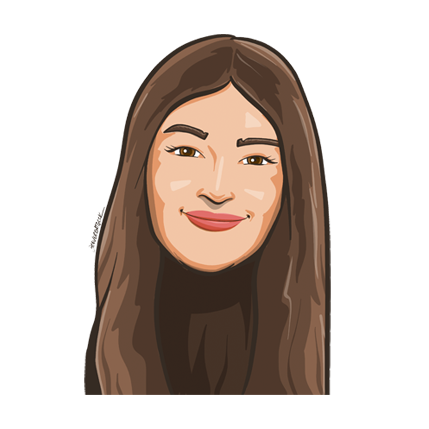 An avid writer and aspiring marketer, Snigdha is a student at Concordia University's John Molson School of Business.