Tips for your Best Microsoft Teams Meeting Yet!
How would you like to plan your best Microsoft Teams meeting ever? We've put together these small and easy tips to make your work life a little more enjoyable! With the following tips, you can enjoy this collaboration tool to its fullest extent. Experience the best of what this tool has to offer.
The moment is now!
Microsoft Teams meetings can happen anywhere at any time, so why not jump in on a spontaneous online video call right now? From your Calendar, Meet Now, Join Now, add people to your meeting, et voilà! You'll be happy to connect with human faces again!
The moment is here!
Connect and collaborate from anywhere. Bring your mobile with you, and your Teams app on the go for easy access to all your teams, channels, chats, files, and meetings available on iOS and Android.
Anyone is invited to the party meeting!
You don't need to have Microsoft Teams account to attend a meeting. You can arrange for a meeting with anyone. Invite external users and guests to your team meetings, and they will be provided with an email link invite to click on and join as a web meeting, or a dial-in option for audio conferencing from a phone (with an Office 365 Enterprise subscription).
Get notified.
We know of the important work you do, and we know how important it is to stay up to date with your team. But getting thousands of notifications a day is not the greatest way to live, so be sure to take the time to tailor these alerts to suit your needs. By default, you will get notifications of all activities happening in the channels displayed on your platform. If they are no longer important, you can hide teams and channels which will turn off their notifications. And remember, there are four ways to get notified: via email, the activity feed, through chats, and from the desktop banner. To manage more specific alerts about your active team, channels and conversations, in your Profile, go to Settings, Notifications. It's a lot, I know. Need some me-time? Set your presence to "Do not disturb" to make sure it mutes all notifications while you're focused on an important task.
Get @mentions.
A lot can happen inside a channel. You want the attention of a specific team member? Mention them by their @name. Type @, then a specific name to select the right person. It will ensure the person gets flagged and notified, so you will get their response from your message.
Add apps in tabs!
Another practical tip is to gather all your valuable tools in a single place, without having to leave the Microsoft Teams platform. Do your best work by inserting applications in a tab that can be found in a channel or a chat. This functionality offers great flexibility as people work differently and get to pick and use different apps and tools.
Keep a record of important meetings!
That's right, Microsoft Teams meeting lets you record videoconferencing. You don't feel too focused to follow an early meeting, or you think you could benefit from watching the meeting a second time later on this week to refresh your memory? Press Start Recording from the ellipses menu whenever you feel like recording and Stop Recording whenever you feel like you've recorded enough. The meeting will be saved as a video in Stream, so you can refer back to it whenever, and it also generates a link so you can share it with others if needed. So simple!
Pin it now!
Do you have important or urgent Microsoft teams meetings, files, conversations, and channels, and need easy access to them? No problem. A practical tip is to make use of the pin feature which lets you prioritize and order items the way you want to make them visually stand out and accessible. Select More Options, then Pin. Your list of important stuff shows up under Pinned.
Make use of background effects!
Didn't have time to clean up the home office before jumping on a video call? Stuck with loud children in the background? Or in need of more discretion? Microsoft Teams has many background effects features to get a better online meeting experience. One useful tip is to blur the background. This is a great way to restrict external distractions, like trying to figure out a person based on the tidiness of their workspace or on the book titles from bookshelves behind them. To switch to a blurring background effect, press CTRL+Shift+P (if supported by your device). Other than blurring backgrounds, you can upload a picture of your choice to display as a background. Changing backgrounds can serve as a great way to build a team culture and have everyone on the same page. For example, let's say the whole team agrees on a themed meeting, say, a summer marketing campaign, then each member could put up a beach poster, making the video meeting more memorable.
Learn shortcuts!
Would you like to become a Microsoft Teams meeting wizard and expertly navigate the platform like a pro? Then use shortcuts! Press Ctrl + . (period) to refer to a list of all existing shortcuts. Here's a poster to get you at a Master level.
Think about memes!
Who said teamwork and collaboration cannot be enjoyable? Sharing fun pictures makes a difference in enhancing the team culture, defusing tension, and contributing to a positive virtual work environment. Memes come to mind. In the platform, make use of fun gifs by selecting the GIF button.
Think about leave tracking!
Of course, leave tracking is always on our minds. Did you know that we newly released Vacation Tracker for Teams? It's finally here, and we couldn't be more excited. Try it today!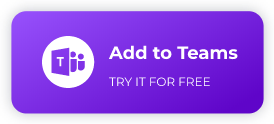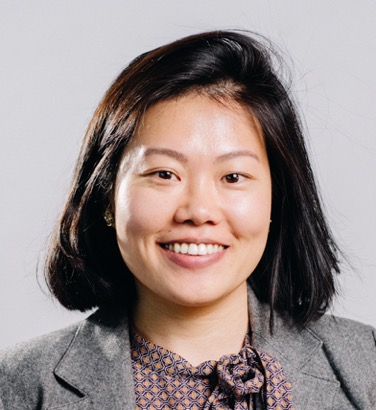 Shirley is a Vacation Tracker occasional contributor. She's held a few positions in communications, marketing and copywriting. When she's not at her laptop, you can find her daydreaming about her laptop and chasing the sun while people watching.