Vacation Tracker for Microsoft Teams
Reading Time:
7
minutes
Earlier this month, you probably heard about the exciting new launch of our Vacation Tracker app for Microsoft Teams. Now, more users will be able to understand the valuable solution that is Vacation Tracker, and most importantly, they will be able to benefit from the simple and useful leave management tool. Find below a detailed summary guide to get you started.
What is Vacation Tracker?
Vacation Tracker is a simple solution to help teams keep track of time off. In the past, organizations of all sizes from all corners of the world and industries had to deal with complicated spreadsheets, outdated copies from fax machines, heavy paper forms, and countless signatures to validate paid time off, holidays, vacation, sick days, half days, absences, maternity or parental leave, or work from home. Thanks to Vacation Tracker, all the time-consuming administrative paperwork is transformed into reliable, efficient, and effortless easy steps. The initial setup takes only a few minutes.
Depending on the level of access and authority, Vacation Tracker users can easily request a leave, approve time-off, view leave history, get notifications and consult their remaining days and history. Not only does the app easily informs of teammates' vacation time and availabilities on their calendars, but it ultimately leads to more transparency, better group planning and management, less confusion and better teamwork organization and productivity.
What also sets us apart from other similar leave management applications is our highly customizable settings to meet your specific needs which is very convenient for small and medium businesses, big organizations, and remote teams. In addition, the tool allows for up to customize 25 different types of leave and location-based policies to reflect the work reality of your team members. Save yourself time and trouble with this simple and user-friendly app! Vacation Tracker is now available on Slack and Microsoft Teams.
What is Microsoft Teams?
Microsoft Teams is the ultimate virtual workspace. As a hub for communication and collaboration, this is where work happens, with endless possibilities. In this platform, you can share files, multiple coworkers from different locations can work on the same file in real-time while being saved in real-time in a cloud with virtually limitless space and secured data storage, teams of small and big sizes can hold virtual meetings through video chats, save them for future reference, and include close capture.
In fact, users can customize their workspace by integrating additional work applications into Microsoft Teams, hosting a conference call, tutorial, or presentation with over a thousand virtual attendees, inviting external guests, display engaging content from either Word, Excel, or PowerPoint files, enable custom-designed, no-code personalized apps, and fetch hundreds of other apps and integrations in various professional settings, all in one virtual space. The platform enables all that and even more.
What is Vacation Tracker in Microsoft Teams?
The time-off tracker app Vacation Tracker, initially available in Slack, is now also available in Microsoft Teams. If your team already uses Microsoft Teams, then you can now use Vacation Tracker without leaving the teamwork platform. You can find more information on Vacation Tracker's profile from the Microsoft Teams App Source website.
How to use Vacation Tracker in Microsoft Teams?
It is simple and easy to use Vacation Tracker in Microsoft Teams. Find below the details regarding the setup and configuration, as well as the many features of this app.
Access
First, sign up to access Vacation Tracker in Microsoft Teams for a free trial! Fill in the information as prompted to create an account. Then, install the Vacation Tracker bot from your Microsoft Teams platform. Search "Vacation Tracker" from the platform's search bar and Add the app to start the Vacation Tracker setup. Make sure to add the bot to all the users actively using Vacation Tracker by selecting all the applicable teams and channels within Microsoft Teams. Select Set Up Bot to complete the installation. You should receive a confirmation via a message informing you that Vacation Tracker has been added to the specific Microsoft Teams team.
Glossary
If you are unfamiliar with some of the terms used for the configuration of Vacation Tracker, we have created a very useful glossary to check out. These terms apply to both platforms Slack and Microsoft Teams.
The Vacation Tracker Dashboard
To get started on all the details about leave configurations and settings, access your Vacation Tracker Dashboard.
Leave Types
Start your Vacation Tracker for Microsoft Teams journey by creating Leave Types. You can create up to 25 different leave types with the Vacation Tracker app. A leave type is one type of time-off that you can define according to your team's internal rules and policies and is completely customizable. Types of leave may include vacation, personal leave, medical leave, illness leave, maternity leave, leave for compassionate care, holidays, unpaid leaves, half-days, work from home, etc.
The one we have as a default leave type is the Paid Time Off. From the Vacation Tracker Dashboard, select Leave Types, then select Create Leave Type. Fill in the information and choose your preferences as prompted. Save your created leave type. You can edit, create and deactivate leave types at any time. Creating leave types is an important first step as you will need them to be assigned to Locations. You can also choose a color for each leave type for easier navigation.
Location
Next, create a location. Locations typically consists of cities, although they can be countries, provinces, states, etc. Locations are especially important when you have remote team members because they affect how you configure leave policies and the leave schedules of your team members. With Vacation Tracker, you can create multiple locations to fit your organization's geographical profile. Because leave policies, leave types, and holidays are typically tied to locations, each location created will have to be assigned to a specific leave type and leave policy.
Fill in the information and choose your preferences as prompted. For example, choose and define the accounting year, employment date, or workweek applicable to the employees' locations to make sure the leave quotas are properly calculated. Once locations are created, team members (employees) can be assigned to them depending on where they are located. Your team can consist of multiple users from different locations, but each user can only be assigned one location.
Leave Policies
The next step is to assign leave policies. A leave policy is customized as it needs to be assigned to a location and a leave type. From your Vacation Tracker Dashboard, you will see the Default Location where all your team members are sent to. Select the View option, then select the Leave Policies tab, then select the Assign Leave Policy. Fill in the information and choose your preferences as prompted. Depending on the internal policies of your organization, you can copy the settings of an existing leave policy or create a new one with different values.
Holidays
The next step is to import holidays in order to apply the proper holidays to your team members' schedules. A holiday is typically a day off, sometimes paid, sometimes not, depending on locations and policies. In Vacation Tracker, holidays depend on each created location. From your Vacation Tracker Dashboard, select the location, then select the Holidays tab, then select Import Holidays. Fill in the information and choose your preferences as prompted. Then save and activate those settings by clicking Import Holidays.
Teams & Roles
Now that the leave types, locations, leave policies, and holidays are set, the next step is to create teams and assign Vacation Tracker roles. We have three main roles that determine the levels of access and permissions: administrators, approvers, and users.
Administrators have access to everything in the Vacation Tracker Dashboard which enables them to customize all the settings via the Admin's dashboard. For instance, they can create teams. A team consists of multiple team members (users), which means a team can have multiple locations, holidays, and work weeks. Vacation Tracker has one team set by default (Default Team), but depending on the reality of your organization, you can create teams according to departments, etc. Creating teams can help you manage the leave requests received and assign different approvers.
Approvers are determined by Administrators and have the limited power to approve or deny leave requested by users assigned to them by Administrators.
Users have the least access. They can request various leave types available to them that have been determined by Administrators, check their leave request status, remaining leave days and leave history, and view their team's scheduled leaves. Of course, Administrators and Approvers are also Users.
Notifications
Administrators can customize daily or weekly notifications set for the entire organization (global notification) or tailored to each team (team notification) from the Vacation Tracker Dashboard.
Microsoft Teams Tabs
In Microsoft Teams, Tabs are cool shortcuts for easy access to your most frequently used tools. They appear at the top line menu in any given channel or chat for quick visibility. They can be files, chats, apps, posts, etc.. You can create a Vacation Tracker tab for easy access. From your Microsoft Teams platform, select the team that has Vacation Tracker, then select the channel that has Vacation Tracker. At the top menu of the channel, select the plus (+) sign toward the right. It is possible that the Vacation Tracker tab might already appear. Repeat those steps for each Microsoft Teams team to add the Vacation Tracker tab and bot.
When clicking on the Vacation Tracker tab, you will immediately see all the user's possible actions. For example, as a Vacation Tracker user, you might only see "Request Leave". As a Vacation Tracker administrator, you might see more actions such as "Request Leave", and "Open Dashboard", as well as pending leave requests for your approval. In such case, you may have additional actions such as "deny", "deny with reason", and "approve". You can also have your Vacation Tracker Profile as visible information via the tab. To do so, from the Microsoft Teams platform, select Chats, then select the Vacation Tracker chat, then select the bot, then select the My Profile tab.
Features
You're all set up! Your team members can now enjoy Vacation Tracker without leaving Microsoft Teams! Leave management is now effortless! Below are some of the cool features users get to enjoy:
Fresh and improved design for easy navigation
Request and approve leaves without leaving Microsoft Teams
View and filter leave calendar for each team
Manage company settings and create leave policies
Create teams and appoint Approvers
Create and edit custom leave types
Customize leave policies for each location
Create custom leave quotas or rules for each team member
Set up Holiday schedules for all your locations
Configure a custom workweek for the entire organization, teams, or each employee
Set daily/weekly notifications per team, per location or company-wide
Need Help?
We are here for you! We have fantastic customer service to help you along the way. There are many ways to contact us and find more information about the app. You can reach us using our chatbox in the bottom right corner of the website. You can email us at hello@vacationtracker.io, and we usually respond rather quickly. We also keep an updated helpdesk and constantly work on improving its content to make it easier to understand and facilitate the learning curve.
The helpdesk is very accessible to help you figure things out as you go and answer commonly asked questions in the clearest possible way. When consulting the helpdesk, make sure you look out for the Microsoft Teams questions, usually accompanied by the blue logo and buttons. If you are curious to know what else is cooking at Vacation Tracker, feel free to consult our changelog which documents in fun detail our fixes, updates, and improvements and our development roadmap.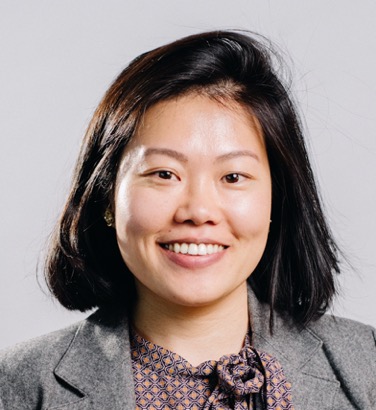 Shirley is a Vacation Tracker occasional contributor. She's held a few positions in communications, marketing and copywriting. When she's not at her laptop, you can find her daydreaming about her laptop and chasing the sun while people watching.