5 Tips For Successful Microsoft Teams Group Chats
Reading Time:
4
minutes
Think of Microsoft Teams group chats as their own channel with their own contextual ecosystem. How is that helpful? With a big picture comes better productivity. With better organization come better conversations. We're all prone to going off on a tangent…
Five tips! Here we go.
Name it!
To keep communication organized, before creating Microsoft Teams group chats, answer these: What is the group chat about? What is it for? Why do you need group chats? Who should take part in it? How important is it? Where should it be? What label should it have so that everyone involved knows exactly what it refers to and be easily searchable? Properly naming a group chat will help you find things easily and refer back to it when needed. Go to the chat icon at the top left menu. While participating in a chat, keeping the name of the discussion in mind help to improve how the conversation goes. As we know, a conversation with many people can easily derail, get dominated by a few participants, split into off-related topics, or be unstructured and messy. Unlike one-on-one private conversations, the group chat in a work setting serves more targeted purposes. Sometimes, everybody replies all at once, and sometimes, questions get ignored. Given the number of participants in a group chat, we can't always be in control of the conversation flow. To make effective use of each reply as a participant, ask yourself if what you are about to type is pertinent to the topic of the discussion and if it will serve all the participants involved.
Pin it!
Is it something you are working on right now? Is this a discussion on a project that is temporarily urgent, or is it a priority? Do you refer back to the group messages often? Were important decisions made on that group chat? Pin those Microsoft Teams group chats to make them easy to access. The platform lets you pin up to fifteen chats to have them within reach. You can reorder them how you want by dragging them up and down the list and unpin them when they are no longer the main focus. You can even hide the ones you no longer need to declutter your workspace. Finally, you have multiple options to easily find your group messages. Filter them using the funnel icon, search them with the search bar, or mark them unread to save time finding them.
Add participants!
Based on what you've established when creating Microsoft Teams group chats, select which team members to include. For each participant, you can decide on their access to the group chat history. Each participant can have access to the whole history, a partial history in which you can choose the number of days available, or no access at all. Within the group chat, participants can, well, chat, but also share and upload files they are collaborating on, links relevant to the discussion, integrate apps as links to the group chat, and instantly make a call to the whole group to have impromptu audio or video live gathering when needed. Get the most of the available features. The platform has speech recognition technology so that during video calls, you can turn on live captions (offered in US English only) to make sure you don't miss out in case of noisy backgrounds or poor reception. Record that meeting and save it under the group chat to have access to it later on. Participants can be removed and added dynamically as you go, and group chats can be absorbed into a bigger group chat depending on how you want the discussion to go. And when you talk to or about a participant in a group chat, mention their names with @ to make sure they get tagged and notified, keeping everybody in the loop. If you are dealing with a global team, Teams has the option to translate messages (44 languages). Endless possibilities!
Emojis!
Silly at first, emojis have evolved to also include elaborate GIFs and stickers and become an increasingly powerful way to communicate in a chat. Let emojis do the heavy lifting in the context of a group chat for teamwork. Fun and effective, emojis help to get those group chats moving things along. Rather than typing long texts that typically take us longer to process the given information, these visual aids grab attention to convey complex emotions or powerful meanings in an instant. Use happy faces to keep things civil, lighten the mood or make everyone feel at ease. Use the pair of eyes emoji to inform everyone on the team that you are taking care of a specific task. Let your team know with a green check mark that you have completed a task so they can proceed to the next steps.
Whatever your role in the team, whether you are the team leader or a colleague from another department, use emojis as the simple click of a button to approve a request or green-lighting the next phase of a project. Use thumbs up or clapping hands to show support and encouragement. Validate a team member's feelings with likes. Ever been on a group chat in which the same issue or question has been brought up several times? Wouldn't it be more visually effective to see that the issue was tagged, say, with 6 thumbs up? A high number of emoji reactions indicates how relevant that issue is to team members, which prompts how the group chat would go, either by clarifying directives or adding more explanations to that specific issue. For an extra personalized team culture, create your own GIFs to be used exclusively within your group chat.
Shortcuts!
There's more to life than ctrl-c, and ctrl-v (copy/paste). Learn some handy shortcuts to make Microsoft Teams group chats a more enjoyable remote work experience. For instance, it's super easy to go to a new compose box, attach a file in your chat, or mute/unmute yourself while on a conference call.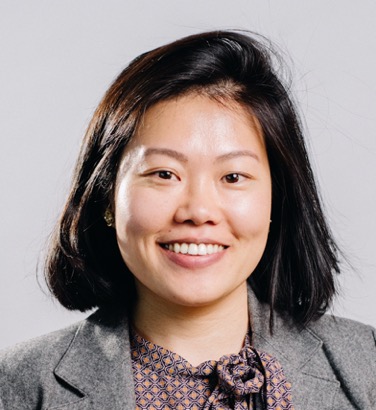 Shirley is a Vacation Tracker occasional contributor. She's held a few positions in communications, marketing and copywriting. When she's not at her laptop, you can find her daydreaming about her laptop and chasing the sun while people watching.