Microsoft Teams Tools for Meetings
Reading Time:
4
minutes
Today's modern workplace brings people from different parts of the globe. What's more, a recent trend towards remote work made the need for different technologies even more prominent.
We had to learn how to communicate and collaborate even when we were physically away from our teammates, and for that reason, we employ different software to enable easy and undisturbed collaboration.
Microsoft Teams is one of the SaaS software that gained popularity in recent years, and it's used by many workplaces on a daily basis. That's why we decided to look and see what Microsoft Team's tools for meetings are, and how they can help us work with our teammates and clients better, closing the physical gap between us. So, without further ado, let's start!
Microsoft Teams Rooms
Microsoft Teams Rooms is one of the best Microsoft Teams tools for meetings that aims to close the gap between remote and in-office employees during video meetings. The main purpose of this tool is to keep remote employees engaged and feel like a part of the discussion, as opposed to being only virtual observers.
This tool aims to transform the meeting room into a rich collaboration space, bringing HD video and audio, and sharing content easily through an intuitive touch screen console device.
Content camera feature
The content camera feature enables users to include a traditional whiteboard in their Teams meeting. Using the Al-technology, the content camera detects, crops, and frames the in-room whiteboard and shares its content with remote participants. Furthermore, if somebody walks in front of the whiteboard, remote participants will be able to see the content through them. That way, they won't miss anything, and presenters will feel less self-conscious about where they stand and how they move during the meeting.
Microsoft Whiteboard
Microsoft Whiteboard is one of the most useful Microsoft teams tools for meetings since it allows team members to participate in conversations and brainstorming sessions regardless of their location. Users can work together in real-time on Microsoft Whiteboard, and they can even launch the native Whiteboard app to enable an even richer collaboration experience with features such as sticky notes, images, and gridlines via the Surface Hub.
Inclusive meetings
Diversity can bring a lot of benefits to the workplace such as innovation, increased employee performance, and a broader talent pool, to name a few. However, with diversity comes the need for greater inclusivity, and this is where Microsoft Teams can help.
Workplaces can choose how will their participants consume their meetings since Microsoft Teams offers the possibility of reading speaker captions in real-time improving the accessibility and effectiveness of meetings. This is especially useful for companies that employ deaf workers or have employees with different levels of English proficiency in a team.
Zoom
Zoom is not a Microsoft Teams tool, but it's well-integrated with it. If your team prefers Zoom, you can now start video meetings by using Teams bot commands. All you need to do is to set up a meeting and let your Zoom bot send a unique link for your conference that you can share with the rest of your team.
With Zoom Video conferencing, teams can:
Communicate with people outside of Microsoft Teams

Host video conferences with a secure link

Get meeting summary reports

Have the access to video meeting recordings.

Connect Microsoft Teams to Zoom chat via dedicated integration.
Freehand
Freehand is also a Microsoft Teams integration that allows users to access an infinite whiteboard where users can sketch, draw, and edit things together.
Some of the features include:
Wireframing

Visual planning

Presentations

Co-drawing

Saving collaborations in the cloud
Large gallery view and breakout rooms
Large gallery view and breakout rooms were released just recently, but their usefulness makes them worth putting on the list. A large gallery view allows users to see up to 49 people at the same time during video calls in a 7×7 grid view. On the other hand, virtual breakout rooms are here to split the meeting into smaller groups before bringing back all meeting participants together. Both of these features are perfect for interactive workshops and brainstorming sessions.
Dynamic view
The dynamic view is made for meetings where there's a need for the presentation of documents or a slide deck. It dynamically optimizes the display of the shared content and gives users more control of what they see such as specific participants side-by-side with the shared content.
Microsoft teams tools for meetings we can expect to come soon
So far, we went over some of the tools and features of Microsoft Teams for meetings that already exist. However, changes and innovations are constantly coming and we can expect some new updates to be in the market very soon. Those include:
Live reactions

: Live reactions will allow meeting participants to respond to what's happening in a meeting using emojis, without interrupting the flow of the meeting.
Chat bubbles

: Meeting chat messages which are currently in a sidebar chat window will now display on the screens of all participants, making it much easier to see what people are saying or asking.
Speaker attribution for live captions and transcripts

: Teams already had a caption, but soon they will add speaker attribution to show who is speaking, both in the live captions and in meeting transcripts coming later this year.
Meeting capacity up to 1,000 participants

: Teams meetings will soon allow up to 1,000 participants (instead of the current 250) – plus a view-only meeting experience for up to 20,000 participants.
Whiteboard updates: Whiteboard will soon have faster load times, as well as sticky notes, text, and drag and drop capabilities making it more useful for more people.
The bottom line
If you already use Microsoft Teams for your business, we're sure you're amazed by this app. Having a safe, and interactive team space is key to coming to creative decisions and effortlessly streamlining communication. However, what makes Microsoft Teams special are definitely the various tools that come with it, but the numerous amazing integrations that make the unparalleled working experience. What are your favorite Microsoft Teams tools for meetings so far?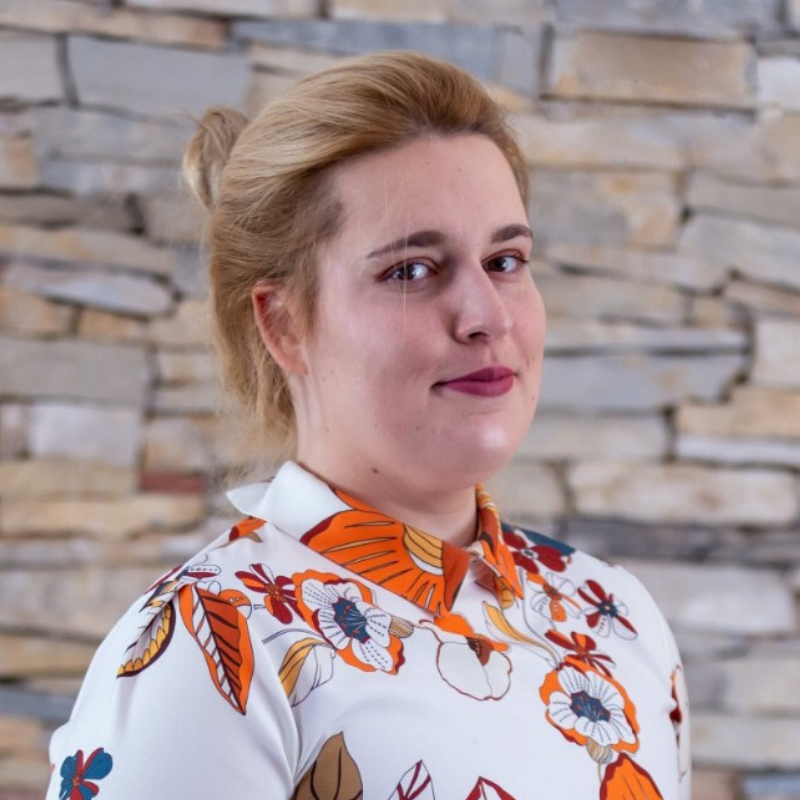 A cat enthusiast and a cupcake maniac, Ana is a freelance Content Writer passionate about HR, productivity, and team management topics. When she's not at her keyboard, you can find Ana in the kitchen, trying to make delicious cookies.