5 Tips to Tracking Paid Sick Leave
Reading Time:
4
minutes
Paid sick leave was once an employee benefit, however, now is a matter of law. In the United States, paid sick leave law was first introduced in Connecticut eight years ago. In the following years, San Francisco passed it as well and California followed soon after.
Employees feel somewhat relieved because they don't have to worry about asking for it anymore. However, HR and payroll are, yet again, burdened by the administrative obligations they need to comply with, on top of their daily workload.
Now HR has to track how employees use their paid sick leave and figure out how to manage unused sick leave time. Besides, HR has to track pay calculations during sick leave which can be quite complicated in some cases. Lastly, HR has to track employee sick leave, keeping employees updated about their balance and keeping their sick leave records for three years.
All of this puts businesses into an unenviable position where they can easily lose track of all the things they should do. That's why we want to give you some tips on how to track paid sick leave effortlessly!
Businesses can use leave tracking software to keep a record of used paid sick leave
In the past, businesses were tracking employees' leave by filling out an Excel sheet. However, with the rise of different leave-tracking policies and technological changes this method became obsolete.
However, there are more efficient resources every business could use to save time and focus on more important tasks. Installing leave tracking software like Vacation Tracker comes in as the perfect solution.
Vacation Tracker suits both small to mid-sized businesses and corporations. It's easy to use and has a great number of features ranging from customizing leave tracking policies to splitting leave tracking to multiple offices and teams guarantees to save time and boost efficiency.
Vacation Tracker enables employees to request sick leave in a matter of seconds. All they have to do is to type in /vacation in their Slack channel and follow the instructions. Managers will be able to see and approve requests in seconds. Statistics and reports about each individual employee are easily accessible through the Administrators' dashboard. On top of that, managers can even download it in CSV files and print it out if needed.
Vacation Tracker also offers a great option of testing it for free for the first 7 days. You can sign up here and see how your business's time can be used more efficiently.
Define paid sick leave before you start tracking it
Sick leave is time off from work we use to manage our health conditions including illness, dental and medical appointments. We can use sick days due to an illness of our family members including kids, parents, spouses, or people we're living with.
Many employers face sick leave abuse from their employees. This usually comes as a consequence of poor and rigid management where employees call in sick to work because they're afraid they will be judged if they address the real reasons behind their absence. Some companies managed to decrease sick leave abuse by offering more flexible schedules and leave policies. Those policies are enabling employees to address their outside-of-work chores without having to lie to their employers.
Know how many sick days every employee has
We cannot give you a straight answer for this one simply because every state has its own rules. In Europe, the law is more liberal than in the US. Austria, for instance, offers 6 to 12 weeks of paid sick leave. Croatia offers 42 weeks and Italy offers a maximum of 180 days. In the UK, sick pay leave pays the employer for at least 4 consecutive days up to 28 weeks.
Whatever the case in your country, make sure you comply with the law. This will enable you to avoid any legal issues that might happen if you fail to do so.
Make sure you're on the same page with your employees
If you want your business to run perfectly, you have to make sure communication between you and your employees is on point. We tend to make the most mistakes when we fail to communicate with one another and when we're wasting precious time on fixing something already done.
That's why you have to make sure you have all the information your employees will need. A good tip would be to prepare handouts for them to check if they're unsure about anything. This is something that should be done during the employee onboarding process and clear from the start. Make sure you have all the documents available for everyone to use whenever they feel unsure or confused.

Make sure you know how much you should pay for sick leave
We cannot give you the exact formula for how much you should pay for your employee's sick leave. Every state has different rules concerning this question. This is why we would love to use this opportunity to highlight the importance of compiling the law to avoid paying extra fees.
For instance, employees who use their sick leave in France get 50 percent of their average wage covering the past three months of work prior to taking sick leave.
Do you know who the "sickest" nation in the world is?
Apparently, U.K. employees call in sick to work the most, taking more than four times as many days off work than anyone in the world statistic says.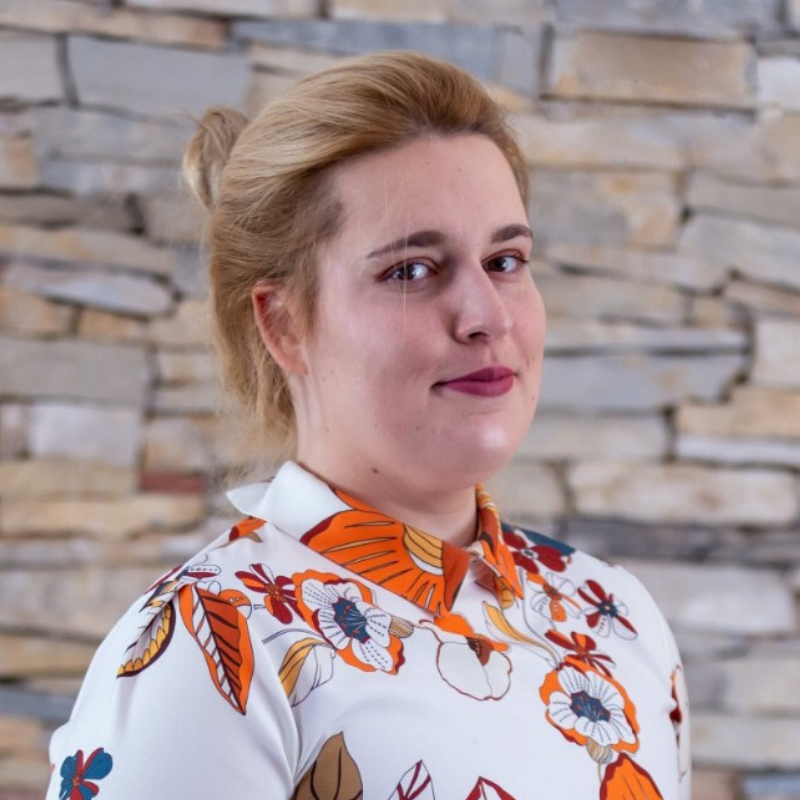 A cat enthusiast and a cupcake maniac, Ana is a freelance Content Writer passionate about HR, productivity, and team management topics. When she's not at her keyboard, you can find Ana in the kitchen, trying to make delicious cookies.