Track Time and Attendance in Microsoft Teams
Reading Time:
3
minutes
Proper workforce management is extremely important for any organization, as it allows them to use their resources smartly and avoid spending time on irrelevant and time-consuming tasks.
In that sense, time and attendance tracking provides an accurate picture of workforce availability and labor costs, allowing proper cost management and paving the way for a healthy work environment. Furthermore, attendance and time tracking helps in better staff scheduling and securing compliance. It also helps in keeping employees motivated and allows them to be productive and engaged throughout the whole year by preventing burnout.
Microsoft Teams users must be wondering how they can track the time and attendance of their employees without having to use several different applications for that purpose. We decided to help them on this quest by providing them with a few tips on how to track time and attendance in Microsoft Teams.
Since Microsoft Teams doesn't have a built-in tool for attendance tracking, the easiest way to streamline leave tracking is by using dedicated software that serves this purpose.
Vacation Tracker is a leave tracking tool that comes as an MS Teams integration as well and allows seamless attendance tracking for companies around the globe.
By using this software for attendance tracking in Microsoft Teams, businesses can easily manage their employees' leave requests and have their staff's availability in a few simple clicks. Based on the company's needs, team members can choose to request a wide variety of leave types starting from sick leave, time off, jury duty, etc. On the other hand, managers can easily approve (or deny) employees' requests without even having to leave Microsoft Teams.
This tool allows companies to manage to leave both via Microsoft Teams or Vacation Tracker web dashboard, and seamlessly create leave policies, as well as manage multiple teams and locations by assigning several Approvers.
Creation and editing of custom leave types are also possible as it ensures the needs of each company (and employee) are met. Furthermore, companies can set up a custom work week for the entire organization, or even customize work weeks for individual employees.
If this seems interesting, you can sign up for a 7-day trial, customers can see if it fits their organizational needs before deciding to go with a paid plan. That way, they'll ensure not a single dime is wasted.
Excel sheets
One of the less practical ways to track attendance in Microsoft Teams is to convert an Excel sheet to a calendar and track leave straight from the sheet.
To create an Excel sheet to track attendance in Microsoft Teams, you just need to go to your MS Teams account, click the "New" button and select "Excel sheet". Once you do it, you'll see an empty Excel sheet in front of you, where you can create custom fields for months and days. When you finish, you can invite your employees who can simultaneously input their leave requests by highlighting the custom fields and inserting their names in them.
Rescue Time is yet another time tracking app teams can use along with Microsoft Teams. It claims it will help users 'rescue' their project and save their precious time by converting it into productive hours.
This tool tracks time automatically, as manual entry is disabled, however, it still allows users to track offline time in case they need to go somewhere or they have things to do that don't allow the use of computers.
Rescue Time allows its users to block distracting apps and websites during work hours, maximizing productivity and the quality of work.
Time Doctor is a time tracking app that comes as an integration for Microsoft Teams as well. This app allows its users to track app and program usage along with the time employees spend on certain websites. That said, employers can see right away how much time their workers spend on sites such as Facebook or YouTube and address the issue promptly.
Furthermore, Time Doctor screenshots employee monitors, helping identify the productivity clinches, distractions and prevent time-wasting.
There are a wide variety of ways companies can track attendance in Microsoft Teams. We gave our best to give you a brief overview of how to do it in an easy and efficient way, employing one of the most useful software on the market. By using these tools, you'll be able to get the right insights on the state of your workforce without even having to leave Microsoft Teams and joggle between multiple programs. That said, we hope you found our pick useful, and that you'll use our insights to streamline your work processes.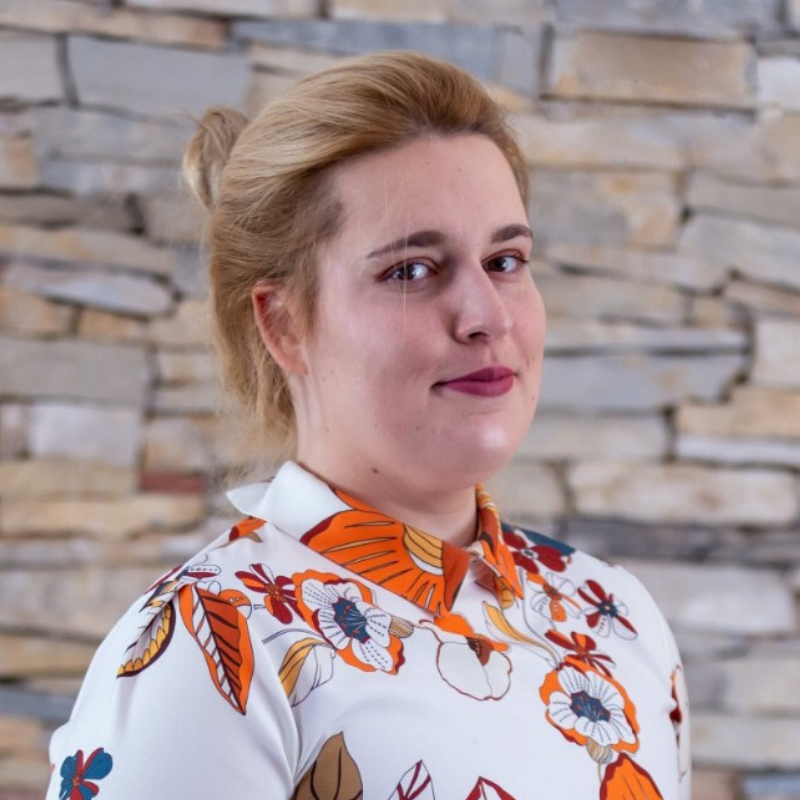 A cat enthusiast and a cupcake maniac, Ana is a freelance Content Writer passionate about HR, productivity, and team management topics. When she's not at her keyboard, you can find Ana in the kitchen, trying to make delicious cookies.