Track Time and Attendance in Microsoft Teams
Reading Time:
5
minutes
Managing your workforce efficiently is crucial for any organization to make the most of its resources and avoid wasting time on unnecessary tasks. As you may already know, one important aspect of workforce management is tracking time and attendance, which provides valuable insights into employee availability and labor costs. By accurately tracking time and attendance, organizations can effectively manage costs, create a positive work environment, and ensure compliance.
Microsoft Teams users may be wondering how to track time and attendance without using going back and forth on multiple applications. Seamlessly integrated with the Office Suite, this powerhouse of a collaboration tool has captured the hearts and minds of businesses worldwide. By utilizing the built-in features and integration options available in Microsoft Teams, you can centralize your time tracking efforts and eliminate the need for disjointed tools and workflows.
Furthermore, the ever-expanding universe of apps for Microsoft Teams is like a treasure trove waiting to be explored. So, to help you with this challenge, we've put together some practical ways to show you how to track time and attendance from Microsoft Teams.
4 Ways To Track Time and Attendance in Microsoft Teams
Imagine if there was a way you could turn the chaos of manual leave tracking into a seamless, automated leave management process that kept the entire office in the loop and your HR team happy?
Dream no more. With Vacation Tracker, businesses gain the superpower of managing employee PTO in just a few clicks.
Whether you prefer working within the Microsoft Teams interface or the Vacation Tracker dashboard, our all-in-one leave management tool ensures every aspect of your leave tracking process is a breeze. With our tool, you can send customized notifications, get a comprehensive leave overview through our team calendar, import new users, automate PTO accruals, create multiple leave types, organize users into different locations and departments, assign user labels and much, much more. Moreover, this is all just the tip of the iceberg — we've designed our tool to be flexible, user-friendly, and capable of meeting all your leave management needs.
Intrigued? Vacation Tracker offers a 7-day trial that allows you to take it for a test drive. It's an opportunity to see if it fits your organizational needs just right, before committing to a paid plan. As they say, try before you buy, because we value every penny of yours!
Microsoft Excel spreadsheets
One of the less practical (and more old-school) ways to track attendance in Microsoft Teams is to convert an Excel sheet to a calendar and track leave straight from the spreadsheet.
To create an Excel sheet for attendance tracking in Microsoft Teams, simply go to your MS Excel account and click on the "New" button. From the options presented, select "Excel sheet". This will open up a blank Excel sheet where you can customize fields for months and days according to your requirements. Once you have set up the sheet, you can invite your employees to access it. They can then conveniently input their leave requests by highlighting the designated fields and adding their names to them.
Pro tip: if you're familiar with using templates, tracking PTO in Excel becomes a breeze.
Templates are a hidden gem when it comes to applications like Excel. They offer a wealth of ready-to-use resources, ranging from free to premium options, that can streamline various tasks such as proposal writing, budgeting, and more.
If you haven't come across a dedicated leave tracking template yet, fear not. Introducing our free Excel Leave Tracker Template for 2022, designed specifically for managing PTO.
This template is readily available for download here, providing you with a convenient starting point for efficient and organized leave tracking.
Rescue Time, a valuable addition to your time management toolkit alongside Microsoft Teams, aims to be your trusty companion in reclaiming lost productivity and making the most of your precious hours.
With its automatic time tracking feature, Rescue Time eliminates the need for manual entries, ensuring accurate and effortless tracking of your work activities. So, even when you step away from your computer or have offline tasks to attend to, this tool has you covered by allowing you to log offline time, capturing a comprehensive picture of your workday. By empowering users to block unproductive apps and websites during designated work hours, this app helps you maintain focus and stay in the zone. Bid farewell to the allure of social media scrolling and other digital temptations, and say hello to enhanced productivity and improved work quality.
With detailed reports and visualizations, you can gain a deeper understanding of how you spend your time, enabling you to make informed decisions to optimize your workflow. What's not to like about that?
Time Doctor combines the functionalities of accurate time tracking, comprehensive app, and website monitoring, and productivity-enhancing features to support businesses in optimizing their workforce's performance.
With its robust functionality, Time Doctor enables users to track not only the time spent on specific apps and programs but also the duration employees devote to various websites. Thus, this invaluable feature allows employers to gain real-time visibility into how their team members utilize their work hours, promptly identifying potential areas of concern, such as excessive time spent on platforms like Facebook or YouTube.
In addition to tracking app and website usage, Time Doctor goes above and beyond by capturing screenshots of employee monitors at designated intervals. This advanced monitoring capability serves as a powerful tool in identifying productivity gaps, uncovering potential distractions, and proactively preventing time-wasting behaviors. By leveraging these insights, employers can implement targeted strategies to enhance focus, streamline workflows, and maximize overall efficiency.
Wrapping it up
There are a wide variety of ways companies can track attendance in Microsoft Teams. We gave our best to give you a brief overview of how to do it in an easy and efficient way, employing one of the most useful software on the market. Hence, by using these tools, you'll be able to get the right insights on the state of your workforce without even having to leave Microsoft Teams and joggle between multiple programs. That said, we hope you found our picks useful, and that you'll use our insights to streamline your work processes!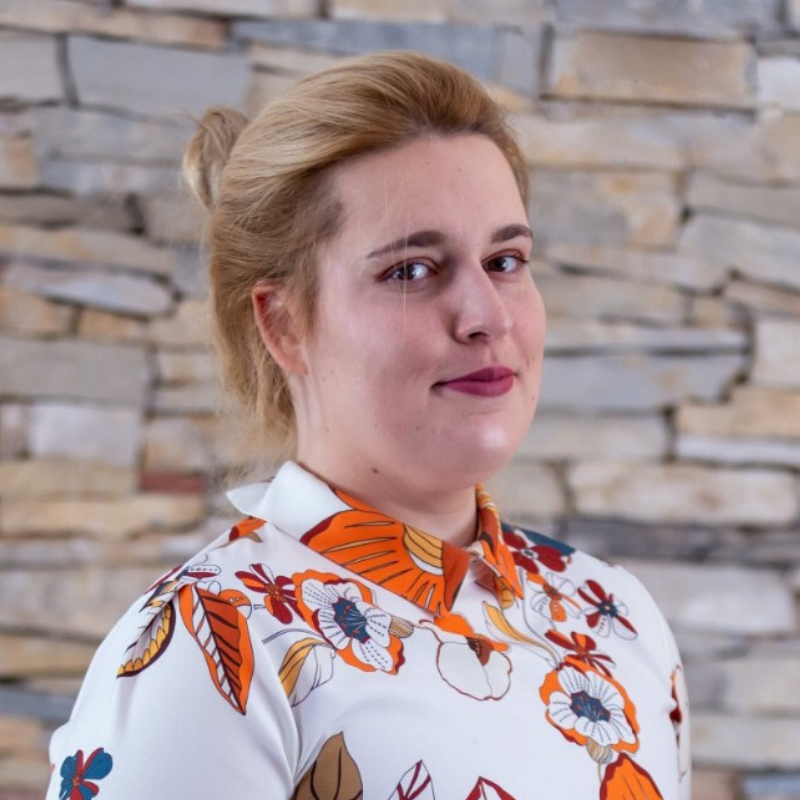 A cat enthusiast and a cupcake maniac, Ana is a freelance Content Writer passionate about HR, productivity, and team management topics. When she's not at her keyboard, you can find Ana in the kitchen, trying to make delicious cookies.