Vacation Tracker for Microsoft Teams was Made for Teams Like Yours
Reading Time:
4
minutes
Drum roll please… 🥁 TA-DA! Vacation Tracker is available on Microsoft Teams. Woohoo! The app you know and love, no bells, no whistles, just the thing you need to keep track of all things time-off-related. Goodbye heavy paperwork, lost signature forms, overly complicated spreadsheets, and indecipherable copies from fax machines! Hello, a sip of cocktail under the sun, toes in the warm soft sand, and the beautiful simplicity of time-off management! You're welcome! See how Vacation Tracker for Microsoft Teams works for a team like yours by trying it out for free. Now!
Improved design, like a breath of fresh air
Whether on Slack or Microsoft Teams, at Vacation Tracker we like to keep things simple and make things easy to use. This is why we have tweaked our features for a visually pleasing and effective user experience. The revamped web dashboard makes it a crisp, summer breeze to request and approve leaves, manage settings, create and edit leave policies, assign leave management roles within the platform, set up holiday schedules and personalized workweek calendars, monitor past employee leaves, and set notifications, among other new key features. This way, any user can manage and view leave from either the Microsoft Teams hub or the Vacation Tracker app.
Reflecting leave types to your team type
It doesn't matter whether you are a small, medium, or large organization. It doesn't matter whether your team is located in the same city or spread out across the globe simultaneously working in different time zones. Vacation Tracker for Microsoft Teams keeps track of your team's leave no matter what. The app has you covered. It is easily customizable to suit the time-off management reality of your company.
Vacation Tracker lets you create up to 25 specific leave types such as vacation (naturally!), paid time off (PTO), half-days, or work from home, along with different leave policies tied to specific locations. Name it and give it a color to make it easily recognizable and visible. Holidays are already set based on the location of your team members, not the entire company, which can be easily imported within the app. Granted, Groundhog Day is technically not considered a public holiday; but thankfully, you can customize that too!
To each their own
With Vacation Tracker for Microsoft Teams, we have roles to determine the levels of access you are granted to take care of staff leave: Users, Approvers, and Administrators.
As Users (typically all employees), you get to have access to your own personal profile. However, you also get to request a leave type, receive a leave approval or refusal, and request your leave history. Then, you can check your current leave status and pending leave requests, consult your remaining leaves, and check the leaves you have taken. Finally, you can view your team's scheduled leaves, receive notifications, and have a look at your workweek.
Then, as Approvers (typically team supervisors), you get to receive leave requests submitted by users that have been assigned to you (by Administrators) and have the option to approve and deny their leave requests.
Finally, Admins are typically executives or managers, HR managers, or team supervisors. Admins get to do whatever they want. Indeed, they have the highest level of access to the app. Equipped with a powerful Administrator Dashboard, navigate effortlessly through it to allow access levels to users and customize any of the settings, including notifications, hidden leave types, inactive users, and employee individual profiles. You get to create different users, locations, and teams for the organization.
New: Locations
Users from different locations can be part of the same team, and also be grouped as a Location if they are from the same place. Each location created has a specific leave policy with corresponding holidays and work weeks. Teams can be created to include users from multiple locations. Depending on the organization, Admins can set up a rollover policy allowing employees to transfer the remaining days off to the following year. Also, they can set up vacation period reset dates based on the organization's fiscal year start and end dates.
As for notifications, admins have the option to configure daily or weekly alerts. These can be tailored to the entire organization or just a few selected teams. Alerts can appear on the Microsoft Teams channels of the Admin's choosing. Customizable workweek and business days can also be equally set up to reflect the days in which the organization is operational. Usually Mondays through Fridays, for most organizations.
Collaborative calendars
The Vacation Tracker enables multiple calendar view options for an easy snapshot of your schedule. A view of your team's PTO calendar lets you see who is on leave, for what reason, and for how long. Today's Leaves lets you select any day on the calendar and see which coworkers are on leave. Scheduled Leaves display all upcoming and planned time-off by selecting teams or users. Indeed, the user's dashboard features a heat map in which you see a color-coded visual of colleagues on time off on a yearly calendar. Our calendar also integrates with the popular ones your teams already use, like Google Calendar, iCal, and Outlook. This way, every event is synced up so you can never miss an important thing and better plan your workload and collaborative projects on any given day.
Keeping tabs on tabs
With Microsoft Teams, tabs are neat little shortcuts for easy access to precious content. From a channel or a chat, Vacation Tracker for Microsoft Teams can also be a tab! You have two tab options: one for the condensed online dashboard information and one for your profile. These are accessible by any user on your team. Our assisting bot will let you see different information and actions you are allowed to do. These available actions depend on your role as a User, Approver, or Admin. For example, from the Microsoft Teams tab, you can request leave, and access your admin dashboard. Or you can decide on a pending leave request, all without having to leave your workspace.
For more information about Vacation Tracker for Microsoft Teams, we have created useful documents to help you out with the setup. Check out our glossary, helpdesk, and Aleksandra's articles on the subject here and here.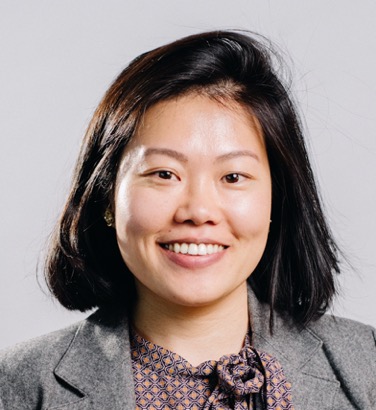 Shirley is a Vacation Tracker occasional contributor. She's held a few positions in communications, marketing and copywriting. When she's not at her laptop, you can find her daydreaming about her laptop and chasing the sun while people watching.