Tips For Working Remotely In Slack
Reading Time:
3
minutes
For a growing number of people, Slack has become a synonym for working remotely. As a collaboration and communication hub, the groundbreaking messaging app is gaining in popularity among teams worldwide for its expediency. Millions of users and thousands of organizations across over 150 countries actively use the platform daily. Let's explore some essential and useful tips to make the best of what Slack has to offer.
Don't miss out on things that matter to you (this includes free food!)
Get push notifications on the specific words of your choosing. one handy tip is to use highlight words to get alerts on the projects you are working on, whenever your nickname gets mentioned, or whenever a coworker is delivering free pizza at your door. How to use highlight words? In your Preferences, go to your Notifications Options, and enter the words you want to watch under My Keywords (separate them with commas).
Don't forget to remember to remember not to forget!
We have busy schedules packed with many tasks happening at the same time even though you are dealing with them all from your living room. When working remotely in Slack, you can sync your Google Calendar and keep working without leaving the hub. By doing this, you get to receive all the reminders and notifications so you won't miss important events, deadlines, or conference calls. How to start using this handy tip? Add Google Calendar to your Slack workspace, connect to your Google account, and play with your Notification settings to fine-tune how you want your reminders delivered. In just a few minutes, you get to enjoy the view of nice daily summaries of your schedule from within Slack.
Do you see what I see?
Teamwork requires constant and ongoing communication. And when it comes to solving problems together, discussing them isn't enough. This is where screen sharing comes in handy. When working remotely in Slack, the hub's call functionality features this neat little button in which teammates brainstorm, give each other feedback, and engage creatively with drawing tools. How to get your hands on this handy tip? Easy peasy. When on a video call, hit the Share screen button at the bottom. As this action activates the screen drawing, other options appear to share control of your screen so you can let others draw on your screen, point to important elements, or circle an item to draw attention.
Who's there?
Working remotely in Slack means you don't necessarily know at all times who among your teammates are working from home, in the office, or on vacation. A way for better team visibility is through calendar sharing and keeping track of vacation schedules. This is great for planning vacations or teamwork and rescheduling meetings or being informed of people's availability. How to access this handy tip? Use the Google Calendar for Team Events app and select the relevant Slack channel this calendar applies to in order to make it visible to all team members. Use Google Calendar for any team member to enter information about their schedules such as their time off. You can also set calendar updates to post a summary once a week, say, on Monday mornings. This way, you can work around your team's schedule. Of course, the best way to keep track of and manage time off is to use a simple but powerful tool like Vacation Tracker! Add our app in Slack and use the command /vacation in any conversation to submit a leave request.
More status updates
As an extension to the previous point, syncing your Slack status with your calendar is a very convenient feature for your whole team when working remotely in Slack. How many times do we ask ourselves, who's in a meeting? Who's out of the office? And who's away? Who's busy? And try to figure out who's unavailable or slow to respond. By syncing your Slack status with your calendar, managing expectations is quickly resolved. How to do that? Install the calendar you typically use, either the Outlook or Google Calendar app to your Slack workspace. Connect to the app and follow the steps to link both your Calendar and Slack accounts. Turn on your calendar to start the syncing, and voilà! Your status will start updating automatically and your teammates will have instant access to such information.
Make collaboration easy and fun
Another fun tip is to run a quick poll from your team for just about anything! Vote on the best design, the best idea, get feedback, pick an event date, rate a past meeting… How to do that? Again, easy peasy. Write your message and format it with a clear call-to-action and options for coworkers to choose from using emojis. Ask them to respond using those emojis. Wait for your team's reactions and you will see the results from the emoji counts.
For more Slack tips, visit this page.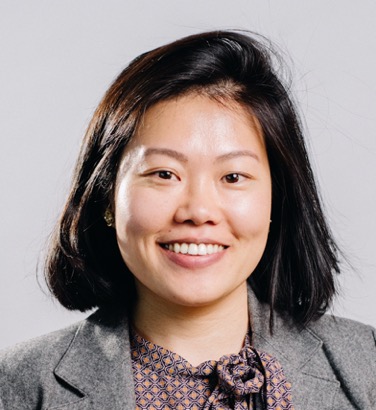 Shirley is a Vacation Tracker occasional contributor. She's held a few positions in communications, marketing and copywriting. When she's not at her laptop, you can find her daydreaming about her laptop and chasing the sun while people watching.