10 Tools for Managing Remote Teams
Reading Time:
4
minutes
It can sometimes be very hard to keep up with all the novelties that can happen in the workplace. One could wonder how come so many things can be jammed into 8 hours. And that's especially true if you're managing a remote team. That's why we think that remote team managers have some kind of superpowers.
How do they manage to do their job effectively? Managing remote teams can be extremely difficult. And even though they need to have certain predispositions to manage remote teams effortlessly, they certainly use many tools to make it through long working days. We did some research and found 10 tools for managing remote teams. Let's have a look together.
You've probably already heard about Asana, but it's a shame not to mention it on the list as well. Asana is a project management tool that many remote teams use to track their tasks. An amazing thing about Asana is that it's free and extremely easy to use. It helps you break down projects into smaller, more specific tasks and assign them to your team members.
Premium users can take advantage of workflows that allow you to automatically move projects along through the system without having to babysit them.
Remote teams are confronted with some specific problems that differ from the ones that can be found in a "standard" workplace. And one of them is accurately tracking time spent on tasks and scheduling with remote workers. And that's when When I Work comes into the picture. It makes managers' jobs easier by enabling them to schedule work for employees and track their work time.
It's a real-life savior for remote teams.
UberConference is a favorite conference call tool for many remote teams. It's an audiovisual conferencing system that enables you to hold meetings with your virtual teammates. With it you can share documents, record calls, share screens and do so much more.
Signing a document with Adobe Sign will be over in no time. And what's more awesome is that you don't actually need an Adobe account to sign the documents. It's compatible with all browsers and mobile device operating systems.
Besides being a great time saver, this tool is the perfect choice for the ones who care about our planet because you don't need to use paper to sign documents anymore.
Keeping passwords can be a tedious job, and any tech-savvy person who's hooked on various apps and has a tremendous amount of accounts (like we do) will tell you so. And if you need to keep and share various passwords with different teams – well that is pure hell. 1 password tool saves all the passwords for the user. With just a click, you and your team members are able to log into all of your collaborative sites hassle-free. It is a secure, affordable, and easy tool ideal for any team.
Managers know how hard it is to organize workers, especially the remote ones working in different time zones. And that's where Jell comes in.
Let your team answer three core questions. You'll get a good overview of each team member's status.
Just because your employees work remotely, it doesn't mean your top performers should be left unnoticed. Don't lose the "human" touch. A bad thing about remote workers can be the feeling of distance, and that's why the Awesome Boss app will give you increased insight into your teams, such as individual birthdays, work anniversaries, likes, and reward activities.
If NASA approves it, it means it's good! Similar to Google drive, this file management app provides enhanced security.
This app makes you to keep all of your work-related data in one web-accessible system. Get updates, and an overview of outstanding project tasks, and organize team member availability effortlessly.
Last but not least is Vacation Tracker. It will make tracking your team's time off easier than ever before. You can also try a free demo, by signing up right HERE.
Our employee attendance tracking system is built directly in Slack so it's a snap to set up and configure, and your team can request vacations directly in Slack without having to remember another login or website.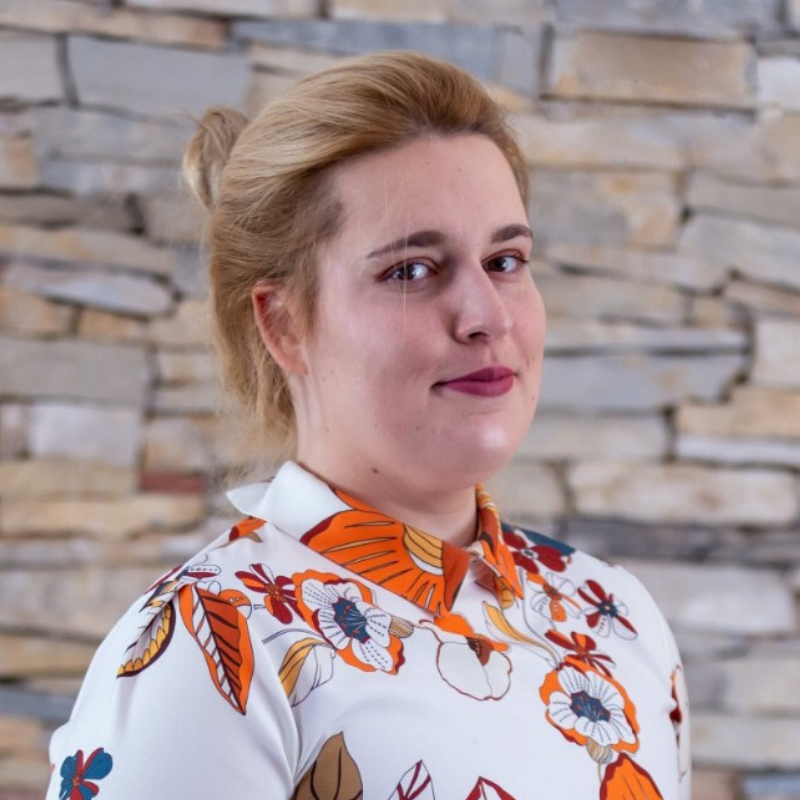 A cat enthusiast and a cupcake maniac, Ana is a freelance Content Writer passionate about HR, productivity, and team management topics. When she's not at her keyboard, you can find Ana in the kitchen, trying to make delicious cookies.