15 Must-Have Remote Work Tools
Reading Time:
5
minutes
In this day and age, remote work tools are more robust and well-thought-out than ever before. This is good news because there has been a serious uptick in remote work. For startups, this trend had been taking off at a rapid pace for a while and had even plateaued. Indeed, start-up employees are well used to working with people who may not necessarily even be located in their area. This is especially true for front and back-end developers, content writers, community managers, and a slew of other roles.
When we first started one of our biggest projects, our core team members and developers were in two different locations, in different countries, and in different time zones! It can be very difficult working in this kind of setting. There are a few things that you can do to remedy the issues that arise when you have to work remotely with your colleagues. Whether you're a designer, a developer, or a marketer, you need the right remote work tools.
We've previously published a list of tools for managers of remote teams. However, today we will take a look at some tools that any remote worker can incorporate into their daily activities. We are glad to share some of these remote work tools with you today, in hopes that it will help make you into a more productive remote worker!
Project Management
Keeping things organized is crucial. So let us start with the administrative side of things. Project management tasks are tough to manage even for a co-located team. Knowing who's doing what, who's working on what, and when important deliverables are due all at a glance is a huge benefit if you're working in a team or from a distance.
1. Trello
As a project management tool, Trello really checks all the boxes. It's free to sign up, easy to learn, simple to use, and easy to get other people to use as well. You can make the application your own if you want, by adding it to other platforms as you see fit. It's an awesome tool for any project manager.
2. Asana
Asana helps teams track everything they're working on. It's great for planning projects and managing complex tasks. Asana makes it significantly more effective to work remotely, by providing structure to your work-related tasks, while also making your work visible to your teammates and manager.
3. Task Reminder
Tasks and deadlines are something that can be overlooked or missed if effective reminders aren't put in place. That's where Task Reminder comes in to help remind you about certain assigned tasks. It eliminates the need to go back and forth with colleagues about certain projects and due dates.
Communication
Clear and constant communication is crucial if you want to have successful projects. However, it's also the key element that will help to foster team culture remotely and to keep team spirits high. Below are some of the most popular remote work tools for effective team communication. You may already know some of these!
4. Slack
Our team, and so many other teams out there, use Slack full-time. Everyone who has ever worked at a Startup or worked remotely is usually plugged into a bunch of Slack channels. Channels are a really great way to structure conversations around specific projects or topics. Channels are a great way for remote teams to always keep colleagues in the loop. Slack has so many useful features, plug-ins, and things that you really need to improve and increase your workflow through collaborative communication.
5. Giphy
Can you imagine communicating without GIFs? Neither can we! GIFs help brighten up your conversations with teammates or even managers. They are a helpful and fun way to express your feelings through animated clips. Giphy provides access to the world's largest library of animated GIFs so you can easily search and share them through Slack, or other applications.
6. Donut
Donut is a different kind of app. It randomly selects two team members and schedules a video call or live meeting between them. You can set Donut to pair new team members together every 1 to 4 weeks. This helps foster new relationships between coworkers. For remote workers, it's a fun and creative way to get to know their colleagues.
Shared Calendars
This one might sound like a really obvious necessity, but some sort of calendar system should be put together to help you and your team or even your clients get on the same page.
7. Google Calendars
If you're working with a team, you can have a shared calendar. If you're working on a project with a client doing freelance work, you can create an entire project lifespan and milestone system right there in Google Calendars. You can hand that off to your clients so they know exactly where you stand, where their project is at, or what's required of them. This goes without saying, but it is really awesome for scheduling meetings too.
8. Teamweek
Teamweek is a great solution for team management, task scheduling, and project planning. Remote workers can create tasks and schedule them with the help of an easy-to-use drag-and-drop interface and a color-coded timeline that specifies the work to be completed.
9. Vacation Tracker
Vacation Tracker is a one-stop shop for leave tracking for teams. Whether co-located or remote, teams can book their vacations, sick days, or any type of leave in just a few clicks. It integrates with Slack, so that all of the HR management can happen right inside of everyone's favorite collaboration tool!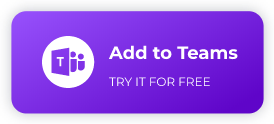 Document-Sharing
Working remotely with a team requires some form of shared online space where you can actually share documents, comment on each other's deliverables and work together in a collaborative way. These remote work tools help you do just that!
10. Google Drive
With Google Drive, you can keep track of any important content such as emails, images, videos, and much more. You can share that content with other team members as well by giving them access to your content. Google Drive is also great for sharing work with customers. A client doesn't need to have the G-Suite to view your work on Google Drive, because it offers open access to anyone with the right link.
11. Dropbox Paper
Dropbox Paper is another great document-sharing application. It works well for remote teams because team members can "star" things and organize documents into a folder structure. Then, users or editors can comment and resolve comments using the right-hand sidebar.
12. Tettra
Tettra is a knowledge management tool used by remote workers to share their knowledge, which is accessible to anyone on their team. It's great for organizing HR policies and other onboarding documents or company guidelines.
Brainstorming
13. Invision Freehand
Invision Freehand allows remote workers to create a digital whiteboard. This is especially useful when brainstorming with a virtual team. Open up a board and invite other people in to start drawing collectively and in real-time. One user can draw or write on one side of the whiteboard, while another hand, or rather another cursor, moves and draws in another area. It's like magic happening in real time! You can then save that document for future reference.
Video Conferencing
Working remotely also requires some kind of face-to-face interaction. At some point, video conferencing becomes inevitable.
14. Zoom
Zoom is one of the most amazing remote work tools. It's great for video calling and screen-sharing at the same time. It offers great quality and responsiveness, even if you have 40 or more people on a call! This app has been found to be much more stable, smooth, and pain-free than Skype or Screenhero. Startups and product teams everywhere use it every day to connect.
15. Whereby
Whereby, formerly Appear.in, is a really simple tool. It's great for remote workers who just want to log into a call through their web browser, or on their mobile phones. As with Zoom, huge teams of people can join for a team call on Whereby.
To all the remote workers out there: equip yourselves with the right tools, and you will be invincible! Also, check out our 20 hacks for remote work, in case you're feeling out of it these days. It's normal, we all need a pick me up or a change of routine sometimes. Hang in there!